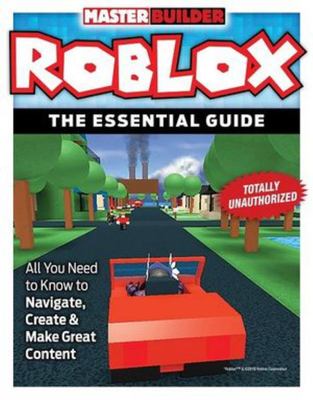 $17.99
AUD
Category: Media tie-in | Series: Master Builder
Roblox: The Essential Guide provides users with an exciting jumpstart into the fascinating, dynamic world of Roblox, and helps guide kids towards a fun and fulfilling experience. Main topics include an introduction to the world, a tour of the coolest and most popular games within the game, a quick-start guide on how to build, and an overview of the Roblox Studio Tabs--the toolbox for developing content in the game. Along with the essential content to help beginners dive into Roblox like pros, dozens of full-colour gameplay photos will help readers navigate the grand world of Roblox and get them mastering and creating their own Roblox games in no time! ...Show more
$9.99
AUD
Category: Media tie-in | Series: Diary of a Minecraft Creeper
Jasper's birthday is coming up! As well as organising a super-cool party for all his friends, he has to deal with his feelings for the new girl at school. And on top of that... a mob biology exam? There's no way to fart all these problems away!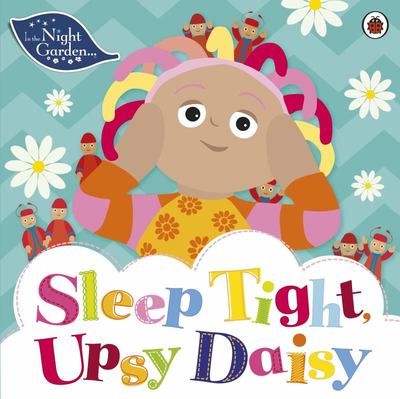 $5.00
AUD
$14.99
(66% off)
Category: Media tie-in | Series: In the Night Garden | Reading Level: Children's - Kindergarten, Age 5-6
Join Upsy Daisy, Igglepiggle and their friends in the Night Garden in this gorgeous picture book. Upsy Daisy's having fun dancing, and she's not ready to go to bed yet. Come play with Upsy Daisy in the garden, and then settle down to sleep as she does the same! The perfect bedtime read for little fans of In the Night Garden. ...Show more
$19.99
AUD
Category: Media tie-in | Series: Disney Christopher Robin
This charming picture book finds Christopher reuniting with Pooh, Piglet, Tigger, Eeyore, and the rest of his old friends when he returns to the Hundred Acre Wood for the first time since he was a child.
$9.99
AUD
Category: Media tie-in
Can Daddy Pig train Peppa, George and Suzy to be the next Joe Root, Alastair Cook and Stuart Broad? It is a very sunny day. Perfect for a game of cricket! Daddy Pig teaches Peppa, George and Suzy Sheep how to play cricket in the garden, followed by the most important part of the game - taking a break for tea and cake! Everyone loves cricket, especially Daddy Pig! The perfect book for your little cricketers, teaching them the rules of the game as well as teamwork and sportsmanship. ...Show more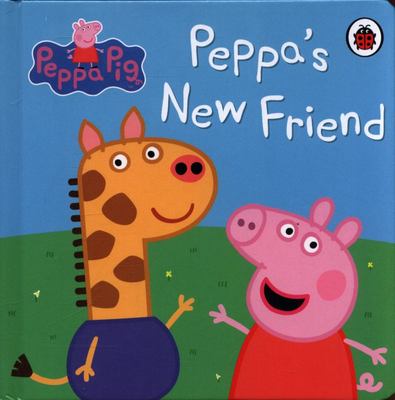 $9.99
AUD
Category: Media tie-in | Series: Peppa Pig
A new friend is starting at Peppa and George's playgroup - Gerald Giraffe! He's much taller than all the other children, so playing hide and seek isn't much fun. Poor Gerald can't find anywhere to hide! Being different to the other children makes Gerald feel a little bit sad, until a ball, a toy monkey and even a tortoise get stuck in a tree. Gerald is the only one who can reach them because he's so tall. Being different isn't so bad after all! ...Show more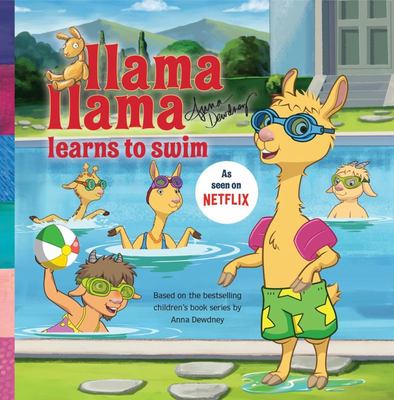 $7.99
AUD
Category: Media tie-in | Series: Llama Llama Ser.
Llama Llama learns to swim in this sweet storybook based on an episode from the new Netflix Original animated series. Full color.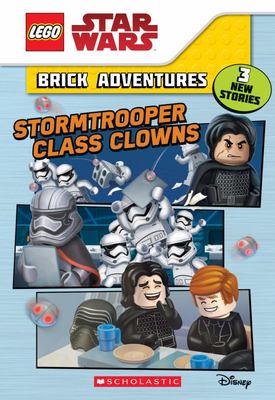 $9.99
AUD
Category: Media tie-in | Series: LEGO Star Wars: Brick Adventures
The first in an all-new illustrated chapter book series, with three hilarious, original stories featuring Rey, Finn, Kylo Ren, Captain Phasma, and other characters plus full-color art and a fresh look.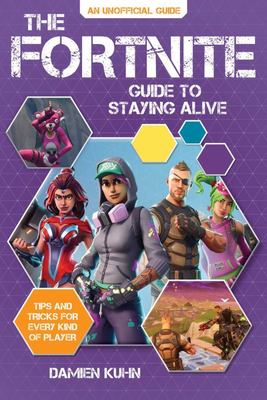 $16.99
AUD
Category: Media tie-in
Proven, fast levelling strategies that will help you win matches and maximize the XP you earn each season.   What do World Cup soccer players, Drake, and 125 million other people have in common? They all play Fortnite! And now with The Fortnite Guide to Staying Alive, anyone can survive the island and take their game to the next level. This must-have guide has something for every kind of player: game mode overviews for Battle Bus beginners, detailed weapon and item stats for initiates, and advanced building strategies for veterans. With The Fortnite Guide to Staying Alive, competitive gamers will have everything they need to max out each new season and have fun doing it.   ...Show more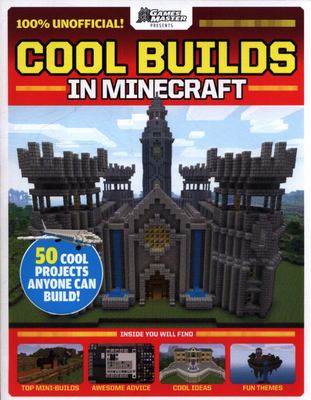 $14.99
AUD
Category: Media tie-in | Series: Gamesmaster Presents
Get building today! This book is full of cool Minecraft projects and awesome advice that will help you become a master builder in no time. Get building today! For those who want to master the most important and most challenging aspect of Minecraft, GamesMaster Presents: Cool Builds in Minecraft! is the definitive book out there that covers mining resources to crafting buildings, vehicles and even entire worlds. Perfect for players of all ages who want to improve their crafting skills, this book will take you all the way from crafting your first shelter, to putting the finishing touches to your very own mega-build masterclasses. Includes full-color images and step-by-step instructions for 50 cool Minecraft builds. 100% unofficial. Created by Future plc and GamesMaster, leaders in video game publishing. ...Show more
$16.99
AUD
Category: Media tie-in | Series: Mojang Minecraft Guide to...
When it comes to making minigames for Minecraft, the only limit is your imagination. The official Minecraft Guide to PVP Minigames is full of inspiring minigames for you to rebuild in your own world. Whether you prefer non-PVP combat games like arrow golf and elytra ace or games that let you battle othe r players like spleef and sky wars, there's something for everyone. ...Show more