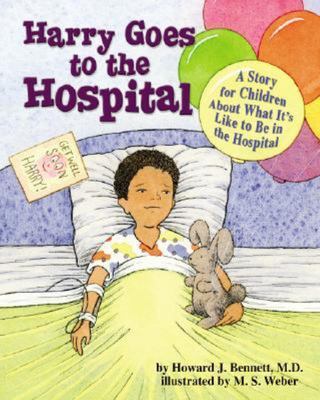 $14.99
AUD
Category: Emotional Concerns
Harry loves macaroni and cheese, but when he gets sick, he can't eat it! He gets so sick that his parents take him to the hospital. The story then follows Harry (with his mom and dad) through the experience of going to the hospital. Harry doesn't like having to meet lots of new people, getting poked with needles, and staying the night in a strange place, all the while feeling sick to his tummy. But with his parents' comfort and the help of lots of doctors, nurses, and other people, Harry learns that the hospital doesn't have to be a big, scary place. Ages 4 - 8 ...Show more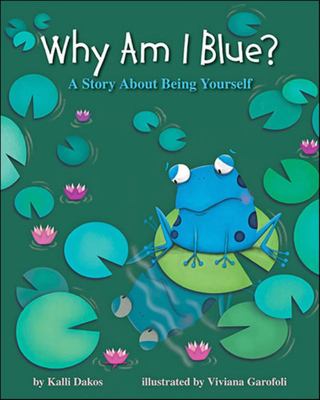 $24.99
AUD
Category: Emotional Concerns
When a frog questions why he is blue and not green like the other frogs, his friends try to make him see how special being blue is. He comes to understand that he is blue because he is blue--and that's enough of an answer. This is a sweet story about identity and self-acceptance, one that children can a pply to varying situations they may face. Includes a "Note to Parents and Caregivers" written by Gayle Pitman, PhD. ...Show more
$27.99
AUD
Category: Emotional Concerns | Series: What-To-Do Guides for Kids® Ser.
Nail biting. Thumb sucking. Hair twirling. Scab picking. Shirt chewing. Do you have a habit that's hard to stop? A habit that embarrasses you or gets you in trouble? If so, you're not alone. Lots of kids have habits they wish they could lose. But habits are stronger than wishes. They lock on, holding yo u tight. Even if you want to break free, you can't. Unless you have the keys.""What to Do When Bad Habits Take Hold"" guides children and their parents through the cognitive-behavioral techniques used to treat a variety of habits. Engaging examples, lively illustrations, and step-by-step instructions teach children a set of habit-busting strategies in the form of 'keys' to unlock the chains holding their habits in place. This interactive self-help book is the complete resource for empowering children to set themselves free. ...Show more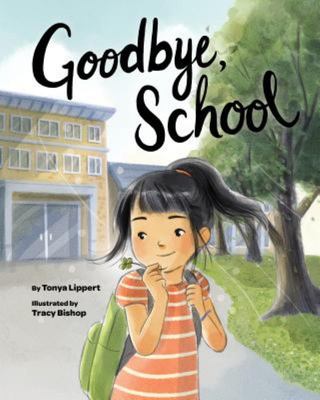 Goodbye, School
by Tonya K. Lippert; Tracy Bishop (Illustrator)
$27.99
AUD
Category: Emotional Concerns
Franny loves her school. She's played, read, studied, and even napped here. Franny has lots of good memories there. But today it's time to leave. As Franny prepares to move to a new school, she takes time to reminisce and cherish her old school. She wants to find a way to honor this special place. How c an Franny say goodbye? Includes a Reader's Note by the author with information on how to guide children through periods of transition or change and acknowledge their feelings throughout the experience. ...Show more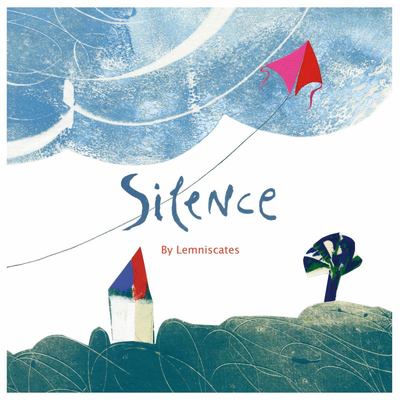 Silence
by Lemniscates
$24.99
AUD
Category: Emotional Concerns
What can you hear when you are completely silent? Beautifully illustrated and gently written, Silence encourages children to stop, listen, and reflect on their experiences and the world around them. Using qualities of mindfulness, readers are asked to pay attention to what otherwise gets drowned-out in our noisy environment and use those sounds as a means to develop imagination and curiosity, and learn a little more about themselves. ...Show more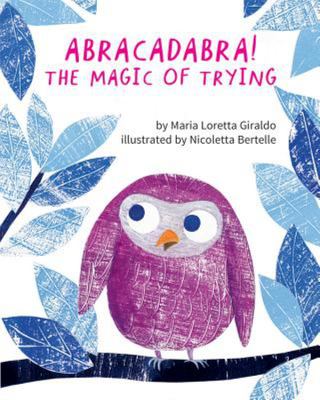 Abracadabra!: The Magic of Trying
by Maria Loretta Giraldo; Nicoletta Bertelle (Illustrator); Katie ten Hagen
$27.99
AUD
Category: Emotional Concerns
All of the little birds have learned to fly - except Little Owl. The others explain that it's easy: all he has to do is say "abracadabra". At first, it doesn't work, and Little Owl thinks the "magic" word is broken! But as he gets better and better, he realizes that the real magic is in himself. This bo ok teaches children how to face challenges and keep trying, despite setbacks. Includes a Note to Parents and Caregivers with tips for encouraging kids to persevere.  ...Show more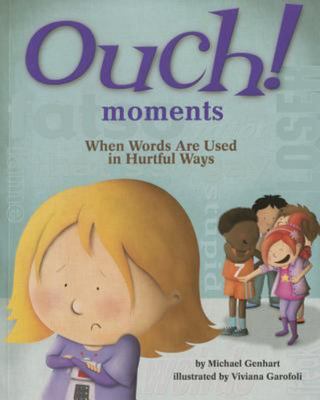 $14.99
AUD
Category: Emotional Concerns
When a bee stings, Ouch! That hurts! When your finger gets caught in a closing door, that hurts a lot too. Hearing a mean or hurtful word hurts a lot, too. When other kids say something mean or hurtful, it is hard to know what to do. This book explains these ""ouch moments"" in child-friendly terms, off ering practical strategies for what children can do to help, and empowers them to stand up to mean and hurtful language. A Note to Parents and Caregivers by Kevin L. Nadal provides more information about microaggressions, and strategies for talking to children about hurtful language, discrimination, and bias. ...Show more
$34.99
AUD
Category: Emotional Concerns | Series: "What to Do" Workbooks for Kids
What to Do When You Worry Too Much is an interactive self-help book designed to guide 6-12 year olds and their parents through the cognitive-behavioral techniques most often used in the treatment of generalised anxiety. Engaging, encouraging, and easy to follow, this book educates, motivates, and empowe rs children to work towards change. It includes a note to parents by psychologist and author Dawn Huebner, PhD. ...Show more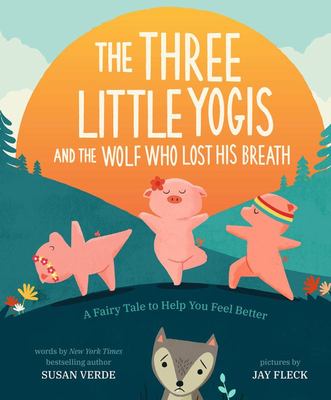 $0.00
AUD
Category: Emotional Concerns | Series: Feel-Good Fairy Tales Ser.
A calming spin on a classic fairy tale from #1 New York Times bestselling author Susan Verde Once upon a time there lived a wolf who lost his huff and his puff. It was a BIG, BAD problem One morning, the wolf came upon a peaceful little yogi doing sun salutations. The wolf wanted to huff and puff and b looow her hut down into a big pile of straw. But instead the yogi suggested, "Let's meditate on that " Soon the wolf met a second yogi, and then a third. He may have lost his huff and puff--but with the help of three new yogi friends, can the wolf find his breath?   ...Show more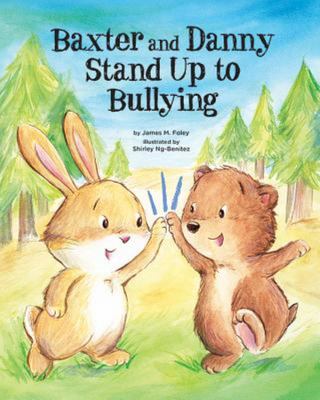 $27.99
AUD
Category: Emotional Concerns
Baxter the Bunny is the fastest animal in the forest. Danny the Bear is the best dancer. Baxter and Danny like to run and dance together in the forest...until Buford Blue Jay comes along. Buford makes up mean names for all the animals in the forest.With the help of Queen Beth of the Bees, Baxter and Dan ny learn how to start feeling better, and help the other animals in the forest feel better too. Together, they are able to stand up to Buford's bullying!Includes a Note to Parents and Other Caregivers with more information about bullying and strategies for building self-esteem and resilience in children.  ...Show more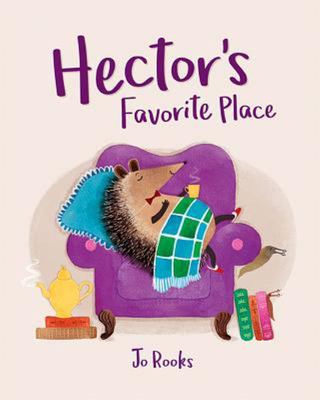 $27.99
AUD
Category: Emotional Concerns
Hector loves his home It's comfy, snuggly, and safe. But sometimes Hector relies on the safety of his home too much--he's invited to play outside with his friends, but he worries about the potential problems he might encounter. Soon Hector realizes that his worries are keeping him from enjoying himself, so he needs to learn to be brave and try new things. Includes a "Note to Parents and Caregivers" about encouraging kids to step outside their comfort zones. ...Show more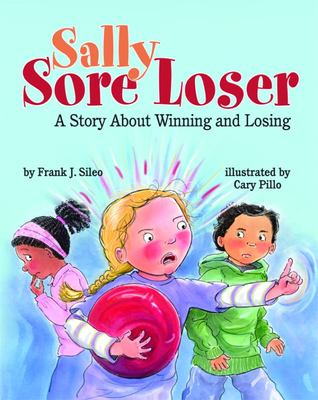 $14.99
AUD
Category: Emotional Concerns
Sally loves to be first at everything! She is first in line at school. She is first out the door at recess. She is first at dinner finishing her mac 'n' cheese! Unfortunately, Sally dislikes losing and this can lead to hot tempers and hurt feelings. She even gets the nickname "Sally Sore Loser" from her classmates at school. With the help of her teacher and her mom, Sally learns the rules for being a good winner and a good loser, and that the most important thing is having fun. ...Show more