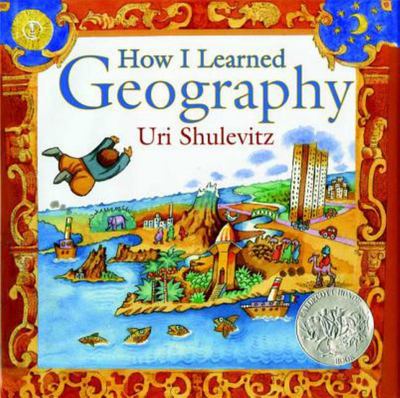 $29.99
AUD
Category: Refugee Picture Books | Series: ALA Notable Children's Books. Middle Readers
Having fled from war in their troubled homeland, a boy and his family are living in poverty in a strange country. Food is scarce, so when the boy's father brings home a map instead of bread for supper, at first the boy is furious. But when the map is hung on the wall, it floods their cheerless room with color. As the boy studies its every detail, he is transported to exotic places without ever leaving the room, and he eventually comes to realize that the map feeds him in a way that bread never could. The award-winning artist's most personal work to date is based on his childhood memories of World War II and features stunning illustrations that celebrate the power of imagination. An author's note includes a brief description of his family's experience, two of his early drawings, and the only surviving photograph of himself from that time.How I Learned Geography is a 2009 Caldecott Honor Book and a 2009 Bank Street - Best Children's Book of the Year. ...Show more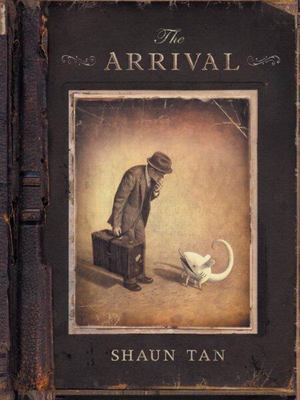 Out
by Angela May George; Owen Swan (Illustrator)
$24.99
AUD
Category: Picture Books Hardback
I'm called an asylum seeker, but that's not my name. A little girl and her mother have fled their homeland, making the long and treacherous journey by boat to seek asylum. Timely, powerful and moving, Out celebrates the triumph of the human spirit in the darkest times, and the many paths people take to build a new life. ...Show more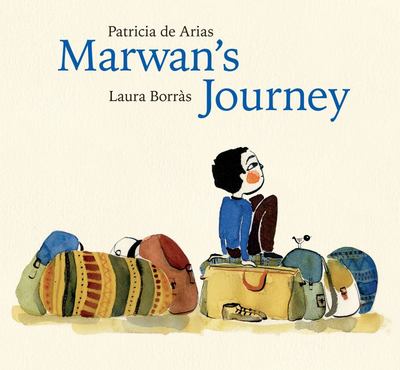 Marwan's Journey
by Patricia de Arias; Laura Borràs (Illustrator)
$36.00
AUD
Category: Refugee Picture Books
One night they came... The darkness grew colder, deeper, darker, and swallowed up everything... Marwan is a young boy on a journey he never intended to take, bound for a place he doesn't know. On his journey, he relies on courage and memories of his faraway homeland to buoy him. With him are hundreds an d thousands of other human beings, crossing the deserts and the seas, fleeing war and hunger in search of safety. He must take one step after another--bringing whatever he can carry, holding on to dreams. This is the journey of one boy who longs for a home, and we follow his path, walking hand in hand with him as he looks forward with uncertainty and hopes for a peaceful future. This beautiful, heartfelt story gives a human face to the plight of refugees all over the world. Marwan's journey is everyone's journey. ...Show more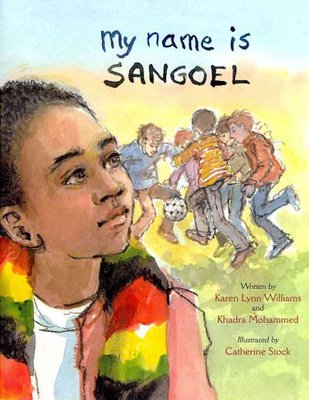 My Name Is Sangoel
by Catherine (ILT) Khadra; Stock Karen Lynn; Mohammed Williams
$26.99
AUD
Category: Refugee Picture Books
Sangoel is a Dinka refugee from Sudan, where his father died in the war.  With his sister and mother he travels to the United States and suffers the shock of the noisy urban environment.  No one can pronounce his name – which belonged to his father and grandfather – but he finds a way to solve this problem, and slowly begins to find his new place. ...Show more
$27.99
AUD
Category: Refugee Picture Books
With haunting echoes of the current refugee crisis this beautifully illustrated book explores the unimaginable decisions made as a family leave their home and everything they know to escape the turmoil and tragedy brought by war. This book will stay with you long after the last page is turned. From the author: The Journey is actually a story about many journeys, and it began with the story of two girls I met in a refugee center in Italy. After meeting them I realized that behind their journey lay something very powerful. So I began collecting more stories of migration and interviewing many people from many different countries. A few months later, in September 2014, when I started studying a Master of Arts in Illustration at the Academy of Lucerne, I knew I wanted to create a book about these true stories. Almost every day on the news we hear the terms "migrants" and "refugees" but we rarely ever speak to or hear the personal journeys that they have had to take. This book is a collage of all those personal stories and the incredible strength of the people within them. ...Show more
$24.99
AUD
Category: Refugee Picture Books
Anh Do's inspirational story about his family's incredible escape from war-torn Vietnam and his childhood in Australia, told especially for children. Giant waves crashed down on our little boat. I was terrified but my mum hugged me tight and told me, "Everything will be okay. Don't worry, it will be oka y." Anh Do nearly didn't make it to Australia. His entire family came close to losing their lives as they escaped from war-torn Vietnam in an overcrowded boat. It was a dangerous journey, with murderous pirates and terrifying storms, but they managed to survive. Life in suburban Australia was also hard for a small boy with no English and funny lunches. But there was a loving extended family, lots of friends, and always something to laugh about for Anh, his brother Khoa, and their sister Tram. And eventually for a young Anh, who tried hard to see the bright side of life no matter what the difficulty, there was triumph. The Little Refugee tells the uplifting and inspiring childhood story of one of Australia's favorite personalities. ...Show more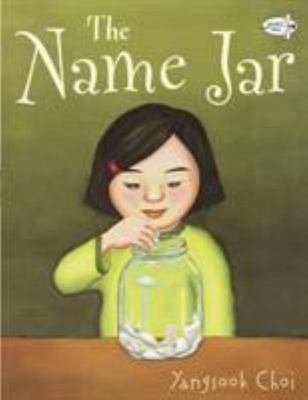 $16.99
AUD
Category: Refugee Picture Books
The new kid in school needs a new name Or does she?   Being the new kid in school is hard enough, but what about when nobody can pronounce your name? Having just moved from Korea, Unhei is anxious that American kids will like her. So instead of introducing herself on the first day of school, she tells the class that she will choose a name by the following week. Her new classmates are fascinated by this no-name girl and decide to help out by filling a glass jar with names for her to pick from. But while Unhei practices being a Suzy, Laura, or Amanda, one of her classmates comes to her neighborhood and discovers her real name and its special meaning. On the day of her name choosing, the name jar has mysteriously disappeared. Encouraged by her new friends, Unhei chooses her own Korean name and helps everyone pronounce it--Yoon-Hey. ...Show more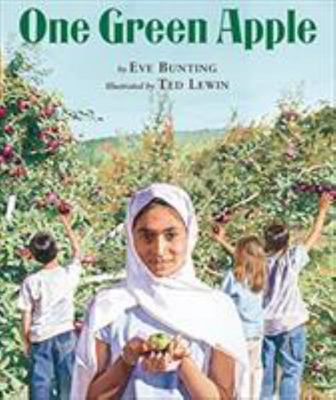 $26.99
AUD
Category: Refugee Picture Books
A young Muslim immigrant, Farah knows no English, so she can only nod when her classmates speak to her.  However, when the class visits an apple orchard, she recognises an environment she knew at home.  In joining in the task of making cider, she connects with her new classmates.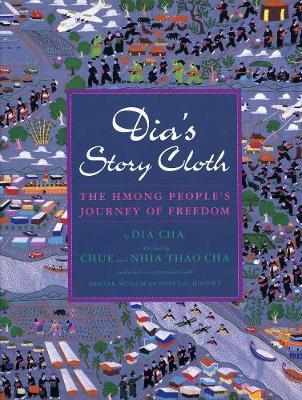 Dia's Story Cloth
by Nhia Thao (ILT) Chiie Thao (ILT); Cha Dia; Cha Cha
$15.99
AUD
Category: Refugee Picture Books
Dia and her mother flee the war in Laos after her father is killed.  They shelter in a refugee camp in Thailand for four years, then migrate to the United States.  Their story is told in a traditional Hmong quilt.
$29.95
AUD
Category: Refugee Picture Books
Poignant and chilling, this allegory is an astonishing, powerful, and timely story about refugees, xenophobia, racism, multiculturalism, social politics, and human rights. When the people of an island find a man sitting on their shore, they immediately reject him because he is different. Fearful to the point of delusional paranoia, the islanders lock him in a goat pen, refuse him work, and feed him scraps they would normally feed a pig. As their fears progress into hatred, they force him into the sea. The charcoal illustrations complement the sparse and beautifully understated narrative. ...Show more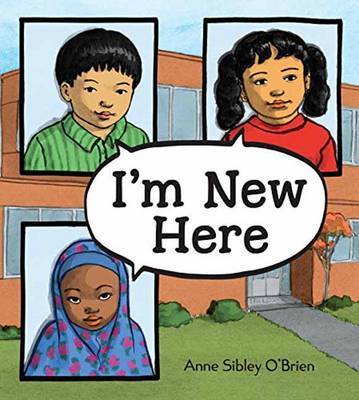 $26.99
AUD
Category: Refugee Picture Books
Three students are immigrants from Guatemala, Korea, and Somalia and have trouble speaking, writing, and sharing ideas in English in their new American elementary school. Through self-determination and with encouragement from their peers and teachers, the students learn to feel confident and comfortable in their new school without losing a sense of their home country, language, and identity. Young readers from all backgrounds will appreciate this touching story about the assimilation of three immigrant students in a supportive school community. Anne Sibley O'Brien is one of the founders of I'm Your Neighbor, an organization that promotes children's literature featuring -new arrival- cultures. As the rate of immigration to the United States increases, topics related to immigration are increasingly more important in the classroom and home. I'm New Here demonstrates how our global community can work together and build a home for all. ...Show more