$14.99
AUD
Category: Funny Picture Books | Reading Level: 3-7
Caps for Sale is a timeless classic beloved by generations of readers-now celebrating its 75th anniversary! This story about a peddler and a band of mischievous monkeys is filled with warmth, humor, and simplicity and teaches children about problem and resolution. Children will delight in following the peddler's efforts to outwit the monkeys and will ask to read it again and again. Caps for Sale is an excellent easy-to-read book that includes repetition, patterns, and colors, perfect for early readers.  ...Show more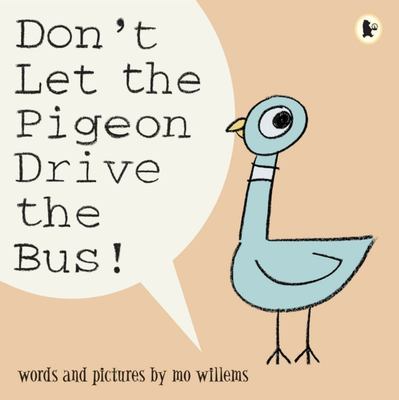 $16.99
AUD
Category: Picture Books | Series: The Pigeon | Reading Level: Children's - Kindergarten, Age 5-6
When a bus driver takes a break in this hilarious Caldecott Honor-winning picture book, he gives the reader just one instruction: "Don't let the pigeon drive the bus!" But, boy, that pigeon tries every trick in the book to get in that driving seat: he whines, wheedles, fibs and flatters. Will you let hi m drive? Told entirely in speech bubbles, this brilliantly original and funny picture book demands audience participation! ...Show more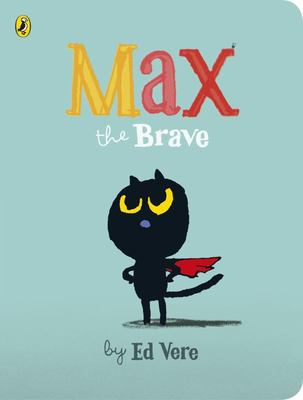 $5.00
AUD
$14.99
(66% off)
Category: Picture Books | Series: Max | Reading Level: Children's - Kindergarten, Age 5-6
Meet Max - the mighty kitten and New York Times bestseller in this brand new board book edition. This is Max. Doesn't Max look sweet. Max looks so sweet that sometimes people like to dress him up in ribbons. Max does not like being dressed up in ribbons. Because Max is a fearless kitten. Max is an intre pid kitten. Max is a brave kitten. Max is a Kitten who chases MICE. Max the Brave is a brilliantly witty new character from acclaimed author and illustrator, Ed Vere. Told with deadpan humour and with beautifully stylish illustrations, this is something to be enjoyed by parents and children alike. ...Show more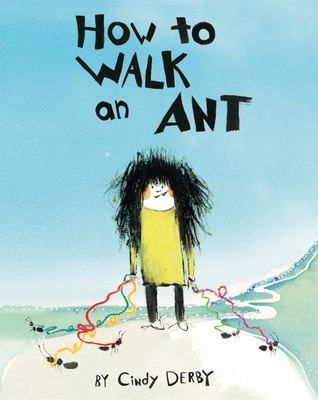 $32.99
AUD
Category: Picture Books
There are nine steps to becoming an ant walker, and Amariyah, the expert ant walker, is here to show you how it's done.   This irreverent and quirky picture book follows a young girl as she goes through the process of walking ants, from polite introductions to tragic leash entanglements.   In the en d, this unique book shows that as long as you're doing what you're best at, you may find a like-minded friend to tag along. *Zero ants were harmed in the making of this book.**Oops, 7 ants were harmed in the making of this book. ...Show more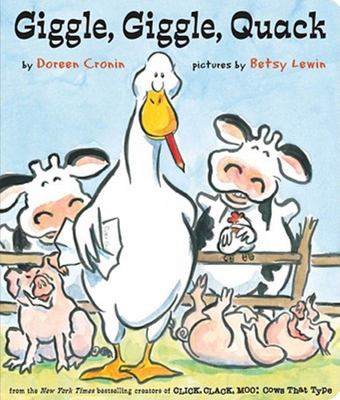 $14.99
AUD
Category: Funny Picture Books | Series: Classic Board Books
Farmer Brown is going on vacation. He asks his brother, Bob, to take care of the animals. "But keep an eye on Duck. He's trouble." Bob follows the instructions in Farmer Brown's notes exactly. Is that giggling he hears? "Giggle, giggle, quack, giggle, moo, giggle, oink... " Duck, the cows, the hens and the pigs are back in this Classic Board Book(TM) edition! ...Show more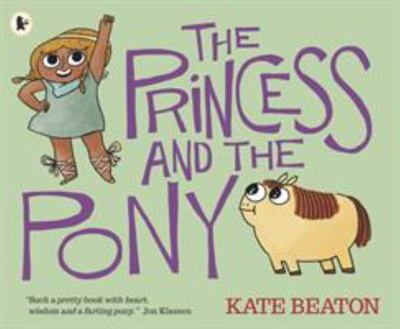 $14.99
AUD
Category: Picture Books
Introducing Kate Beaton, a major new picture book talent, and author/illustrator of #1 New York Times bestseller Hark A Vagrant Princess Pinecone knows exactly what she wants for her birthday this year. A BIG horse. A STRONG horse. A horse fit for a WARRIOR PRINCESS But when the day arrives, she doesn 't quite get the horse of her dreams... From the artist behind the comic phenomenon Hark A Vagrant, The Princess and the Pony is a laugh-out-loud story of brave warriors, big surprises, and falling in love with one unforgettable little pony." ...Show more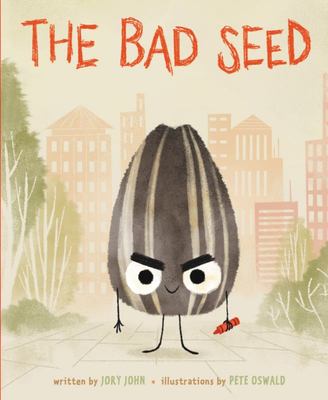 $19.99
AUD
Category: Picture Books
From the "New York Times"-bestselling author of "Goodnight Already!" comes the charming story of the Bad Seed, a grumpy and mischievous character who may not be so bad after all. Full color.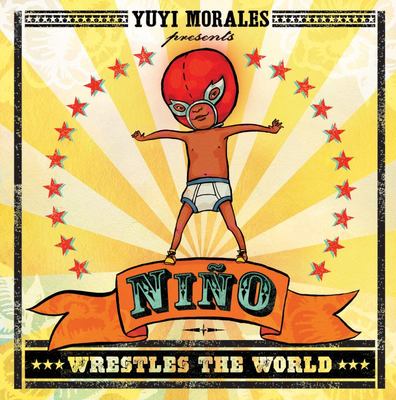 $5.00
AUD
$32.99
(84% off)
Category: Picture Books
Se oras y Se ores, put your hands together for the fantastic, spectacular, one of a kind . . . Ni o Fwap Slish Bloop Krunch He takes down his competition in a single move No opponent is too big a challenge for the cunning skills of Ni o--popsicle eater, toy lover, somersault expert, and world champion lucha libre competitor A Neal Porter Book ...Show more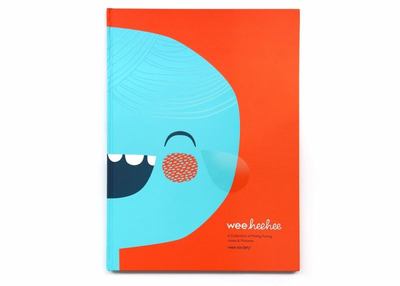 $35.00
AUD
Category: Picture Books | Series: Wee Society Ser.
Nothing brings people together like sharing a good giggle. And according to doctors and researchers, telling jokes is linked to higher intelligence, creativity, sociability, empathy, and self-esteem in kids. That's why the folks at Wee Society created this artfully designed book of jokes and pictures. Inside the over-sized volume are tips for just-right joke telling, a spot for recording people's reactions, and a riddle to illustrate. It's perfect for little comedians to practice their funny stuff. ...Show more
$24.99
AUD
Category: Funny Picture Books
A hilarious novelty book about a quick-thinking child and a soft-hearted beast, with letters to open. Beast has found a tasty dinner, and he's written to all his friends to invite them to a feast. Unfortunately, Dinner is a child who very much does not want to be eaten. As Beast's friends send their ins tructions for cooking Dinner, is there any way Dinner can convince Beast to change his menu? A vibrant and charming interactive book with hilarious letters to open. ...Show more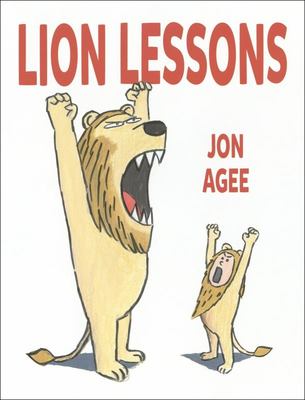 $5.00
AUD
$32.99
(84% off)
Category: Picture Books
With the wit and read-aloud appeal of Peter Brown's Children Make Terrible Pets and William Steig's Pete's a Pizza, this funny, fierce picture book teaches kids just what it takes to be a great lion   There are seven steps to becoming a proper lion, including Looking Fierce, Roaring, Prowling Around, and Pouncing. Our young hero, a rather meek and scrawny human boy, does his best to learn the necessary skills during his training with a master instructor (who just happens to be a real lion). After a grueling set of lessons, the boy discovers that that the final step--Looking Out for Your Friends--is the most important of all. That's how any kid can earn his lion diploma (not to mention the affection of every cat in town). ...Show more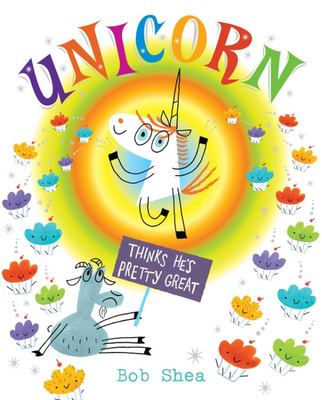 $29.99
AUD
Category: Picture Books
Ever since Unicorn moved into the neighborhood, Goat has been feeling out of sorts. Goat thought his bike was cool-until he saw that Unicorn could "fly" to school! Goat made marshmallow squares that almost came out right, but Unicorn made it rain cupcakes! Unicorn is such a show-off, how can Goat compet e? When Goat and Unicorn share a piece of pizza, Goat learns that being a unicorn might not be all it's cracked up to be. And when Unicorn shows his admiration for Goat, it looks like the beginning of a beautiful friendship. ...Show more