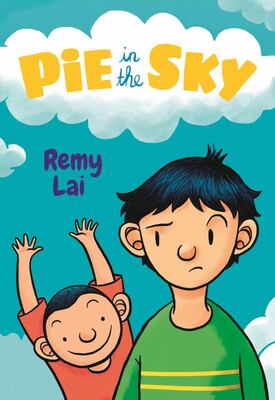 $18.99
AUD
Category: Middle Grade Graphic Novels | Reading Level: 8 Kids Middle Readers
A poignant, laugh-out-loud illustrated middle-grade novel about an eleven-year-old boy's immigration experience, his annoying little brother, and their cake-baking hijinks! "Pie in the Sky is like enjoying a decadent cake . . . heartwarming and rib-tickling." --Terri Libenson, bestselling author ofInvis ible Emmie Sometimes life isn't a piece of cake . . . When Jingwen moves to a new country, he feels like he's landed on Mars. School is torture, making friends is impossible since he doesn't speak English, and he's often stuck looking after his (extremely irritating) little brother, Yanghao. To distract himself from the loneliness, Jingwen daydreams about making all the cakes on the menu of Pie in the Sky, the bakery his father had planned to open before he unexpectedly passed away. The only problem is his mother has laid down onemajorrule: the brothers are not to use the oven while she's at work. As Jingwen and Yanghao bake elaborate cakes, they'll have to cook up elaborate excuses to keep the cake making a secret from Mama. In her hilarious, moving middle-grade debut, Remy Lai delivers a scrumptious combination of vibrant graphic art and pitch-perfect writing that will appeal to fans of Shannon Hale and LeUyen Pham'sReal Friends,Kelly Yang'sFront Desk, and Jerry Craft'sNew Kid. A Junior Library Guild selection! ...Show more
$16.99
AUD
Category: Middle Grade Graphic Novels | Series: Smile | Reading Level: very good
Raina wakes up one night with a terrible upset stomach. Her mom has one, too, so it's probably just a bug. Raina eventually returns to school, where she's dealing with the usual highs and lows: friends, not-friends, and classmates who think the school year is just one long gross-out session. It soon bec omes clear that Raina's tummy trouble isn't going away... and it coincides with her worries about food, school, and changing friendships. What's going on? Raina Telgemeier once again brings us a thoughtful, charming, and funny true story about growing up and gathering the courage to face and conquer your fears. ...Show more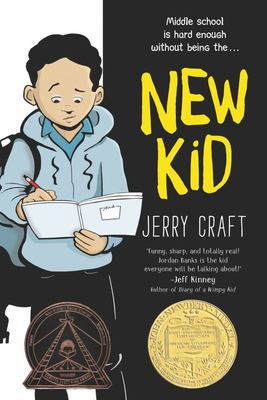 New Kid
by Jerry Craft
$24.99
AUD
Category: Middle Grade Graphic Novels | Reading Level: very good
Winner of the Newbery Medal, Coretta Scott King Author Award, and Kirkus Prize for Young Readers' Literature! Perfect for fans of Raina Telgemeier and Gene Luen Yang, New Kid is a timely, honest novel about starting over at a new school where diversity is low and the struggle to fit in is real, from aw ard-winning author-illustrator Jerry Craft. Seventh grader Jordan Banks loves nothing more than drawing cartoons about his life. But instead of sending him to the art school of his dreams, his parents enroll him in a prestigious private school known for its academics, where Jordan is one of the few kids of color in his entire grade. As he makes the daily trip from his Washington Heights apartment to the upscale Riverdale Academy Day School, Jordan soon finds himself torn between two worlds--and not really fitting into either one. Can Jordan learn to navigate his new school culture while keeping his neighborhood friends and staying true to himself? ...Show more
$14.99
AUD
Category: Middle Grade Graphic Novels | Series: Maximum Ride
Joining a scientific expedition gives Max and the flock a perfect opportunity to distance themselves from the heated debate in the antarctic! A powerful figure in the underworld has promised the super-human kids to the highest bidder - and he has the robotic army to ensure the goods are delivered!
$19.99
AUD
Category: Middle Grade Graphic Novels | Series: Maximum Ride Manga
Narrowly surviving their encounter with erasers in New York City, the flock is following up a lead on their pasts in Washington, D.C. But what they find waiting for them is ...a home? How will the flock adjust to a real school - one that doesn't involve mad scientists and genetic freaks?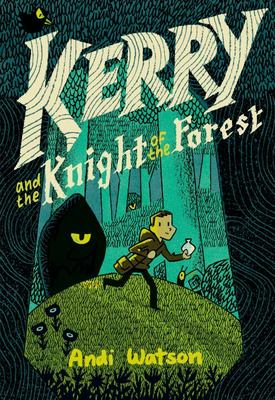 $21.99
AUD
Category: Middle Grade Graphic Novels
Kerry needs to get home; his parents are sick. When a spirit in the forest lets him know of a shortcut, Kerry finds himself on a quest filled with magic, self-discovery, and new friends . . . who may or may not help him on his journey. Will he make it through the forest and get home in time to save his parents? An adventure about fear, loss, and finding your own way, this enchanting story comes to life with a hero that every reader can relate to. ...Show more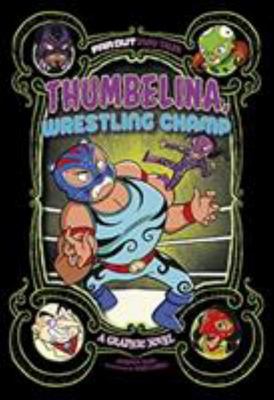 $11.99
AUD
Category: Middle Grade Graphic Novels | Series: Far Out Fairy Tales Ser.
Tania "Thumbelina" Pulgar may be small, but she's fierce in the wrestling ring. When her friend Jorge "The Mouse" Mendoza introduces her to a manager named Mr Mole, she's promised a professional career full of fame and fortune. But soon Thumbelina is miserable as she's dragged from match to match and fo rced into a flashy new persona that just isn't a good fit. Can the little wrestler break free of Mr Mole's hold and live her own life? Experience the "Thumbelina" fairy tale like never before in this graphic novel retelling. With information on the original tale, a guide to the story's twists and visual discussion questions, this book will engage and excite readers in equal measure. ...Show more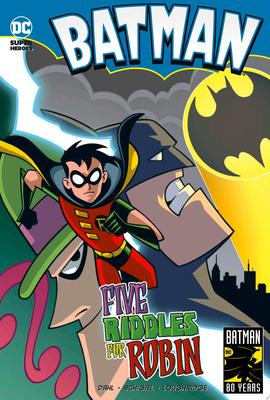 $11.99
AUD
Category: Middle Grade Graphic Novels | Series: Batman Ser.
Batman has been kidnapped by the Riddler The crook has left behind one of his infamous riddles, addressed to Robin. If Robin can solve the puzzle, he will locate the Caped Crusader. But that first riddle leads to another. Then the Riddler turns off all the lights in Gotham City. What, Robin wonders, is the point? When will the riddles end? If the Boy Wonder cannot find his partner by the next sunrise, Batman will be gone forever. Just in time for Batman's 80th Anniversary, this action-packed chapter book also features a brand new Batman's Friends and Foes Roster and historical archives from the Caped Crusader's many years of fighting crime. ...Show more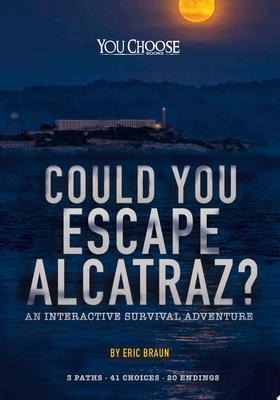 $24.99
AUD
Category: Middle Grade Graphic Novels
In this mesmerising follow-up to Nightlights, Lorena Alvarez explores our relationship with nature and animals.On a school field trip to the river, Sandy wanders away from her classmates and discovers an empty turtle shell. Peeking through the dark hole, she suddenly finds herself within a magical new d imension. Filled with sculptures, paintings and books, the turtle's shell is a museum of the natural world. But one painting is incomplete, and the turtle needs Sandy's help to finish it... The greatly anticipated sequel to Nightlights, which received glowing reviews including starred reviews from The Bulletin of the Center for Children's Books and Publishers Weekly, and was chosen as Best Children's Book of 2017 by the New York Public Library. ...Show more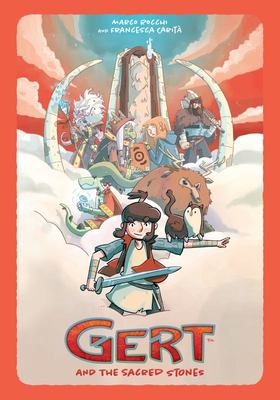 Gert and the Sacred Stones
by Francesca Carita (Illustrator); Jaime Richards (Translator); Marco Rocchi
$24.99
AUD
Category: Middle Grade Graphic Novels
Gert sets out to make sure no one else suffers what she has as a result of the war, but to do this she'll have to do what is forbidden of young women like her- become a warrior. Unfazed, Gert sneaks into the initiation test, beginning an adventure that will prove to be about much more than revenge. Gert 's journey will teach her to accept hard truths, rethink the glorification of war and violence, and prove if she can be the unlikely hero to reimagine her people's future. From the acclaimed Italian comics team of Marco Rocchi and Francesca Carita comes an insightful story of conflict, reconciliation, and the unique power of young people to change their world for the better. "We wanted to create a multi-faceted and well-rounded female character who could mirror the strengths and weakness of both girls and boys. Although it's a fantasy setting, there are many implicit references to real life and to our way of seeing the world. Many will recognize themselves in the protagonist's will to forge and affirm her own unique identity despite the adversities of social customs or hostile environments, and in her awareness that she must learn more, experience more, and grow by taking responsibility for her choices before she can change the world." -- Marco Rocchi and Francesca Carit ...Show more
$25.95
AUD
Category: Middle Grade Graphic Novels | Series: Pilu of the Woods Ser.
"Pilu of the Woods is a heartwarming tale full of natural wonder, with wise and lovely messages about coping with grief, facing your feelings, and learning to forgive yourself." - KATIE O'NEILL (Eisner Award-winning author of The Tea Dragon Society) For fans of Hilda and the Troll comes PILU OF THE WOO DS, a heartwarming and bittersweet story of friendship, loss, exploring complex emotions and finding your way home from debut creator Mai K. Nguyen. Willow loves the woods near her house. They're calm and quiet, so different from her own turbulent emotions, which she keeps locked away. When her emotions get the better of her one day, she decides to run away into the woods. There, she meets Pilu, a lost tree spirit who can't find her way back home--which turns out to be the magnolia grove Willow's mom used to take her to. Willow offers to help Pilu, and the two quickly become friends. But the journey is long, and Pilu isn't sure she's ready to return home yet--which infuriates Willow, who's determined to make up for her own mistakes by getting Pilu back safely. As a storm rages and Willow's emotions bubble to the surface, they suddenly take on a physical form, putting both girls in danger... and forcing Willow to confront her inner feelings once and for all. BONUS CONTENT: This edition includes blank journal pages in the back to encourage readers to keep their own notes about nature and their feelings. ...Show more