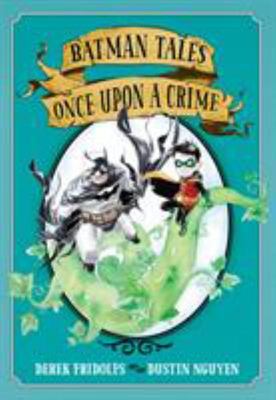 $16.99
AUD
Category: Teen Graphic Novels
Once upon a crime in Gotham... Damian Wayne dreams of becoming a real boy wonder--as long as he can avoid telling lies and making his nose grow. Batman's butler takes an unexpected trip through the looking glass and finds himself in a topsy-turvy world, for Alfred's in Wonderland! Gotham City Police Department detectives interrogate Gotham's most dangerous criminals looking for the princess who stole the pea. And Batman meets a snow queen who leads him on a dangerous quest. Derek Fridolfs and Dustin Nguyen, the creative team behind LI'L GOTHAM, return to their Bat-roots--this time with a fairy-tale flair! ...Show more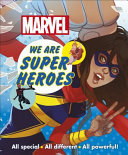 $9.99
AUD
Category: Teen Graphic Novels | Series: DK
Meet 14 very special Marvel Super Heroes. Captain Marvel is brave. Moon Girl has big dreams. Hawkeye likes new challenges and Black Panther protects people. Super Heroes come from different worlds, but what unites them all is fighting for good. DK's Marvel We Are Super Heroes introduces children to co ol, inspirational characters with different backgrounds and personalities, from Miles Morales to America Chavez. Children will learn more about their favourite heroes, get to know new heroes, and discover the similarities with themselves. Celebrate who you are and find out what it takes to be a hero! 2020 MARVEL ...Show more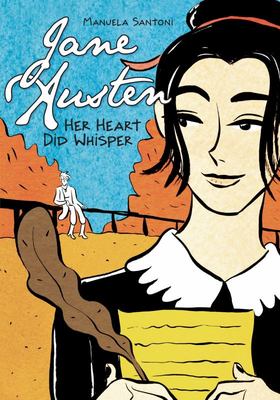 $16.99
AUD
Category: Teen Graphic Novels
In a time of formal dances, courtyard courtships, and strict ideas about a woman's role in the world, Jane Austen looked at the England around her and created unforgettable art. Before she was the beloved author of Pride and Prejudice and other classic novels, Jane Austen was a young woman wrestling wit h society's expectations and challenges of the heart. Her own story involves choices that changed literary history--and perhaps even the choice to walk away from love. This graphic imagining of Jane Austen's youth includes her creative awakening and her much-speculated-upon encounters with Tom Lefroy, a brash law student. Jane Austen: Her Heart Did Whisper is a vision of the thrills and pains of young romance, the bonds of sisterhood, and the decisions that make a person who she is. ...Show more
$39.99
AUD
Category: Middle Grade Graphic Novels
The first volume of the graphic adaptation of Yuval Noah Harari's global phenomenon and smash Sunday Times #1 bestseller, with gorgeous full-colour illustrations and a beautiful package - the perfect gift for the curious beings in your life.One hundred thousand years ago, at least six different species of humans inhabited Earth. Yet today there is only one-homo sapiens. What happened to the others? And what may happen to us?In this first volume of the full-colour illustrated adaptation of his groundbreaking book, renowned historian Yuval Harari tells the story of humankind's creation and evolution, exploring the ways in which biology and history have defined us and enhanced our understanding of what it means to be "human". From examining the role evolving humans have played in the global ecosystem to charting the rise of empires, Sapiens challenges us to reconsider accepted beliefs, connect past developments with contemporary concerns, and view specific events within the context of larger ideas. Featuring 256 pages of full-colour illustrations and easy-to-understand text covering the first part of the full-length original edition, this adaptation of the mind-expanding book furthers the ongoing conversation as it introduces Harari's ideas to a wider new readership. ...Show more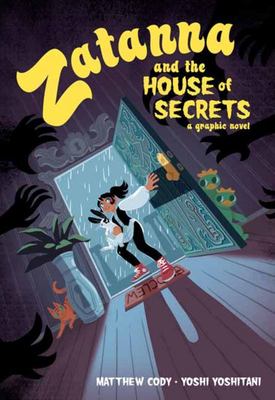 $16.99
AUD
Category: Teen Graphic Novels
Zatanna and her professional magician father live in a special house, the House of Secrets, which is full of magic, puzzles, mysterious doors, and storybook creatures--it's the house everyone in the neighborhood talks about but avoids. Not that Zatanna cares, though, because she is perfectly content. B ut at school one day, Zatanna stands up to a bully and everything changes ... including her friends. Suddenly, Zatanna isn't so sure about her place in the world, and when she returns home to tell her father, he's gone missing, lost within their own home. With thrilling twists from writer Matthew Cody and dazzling artwork by Yoshi Yoshitani, Zatanna and the House of Secretswill delight readers at the turn of every page--and the opening of every door! ...Show more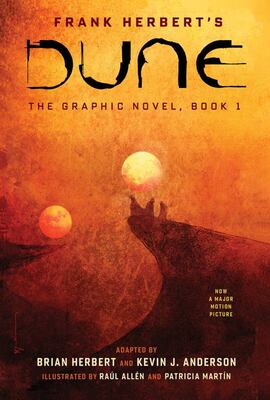 $35.00
AUD
Category: Teen Graphic Novels | Series: Dune: the Graphic Novel
The definitive graphic novel adaptation of Dune, the groundbreaking science-fiction classic by Frank Herbert. Dune, Frank Herbert's epic science-fiction masterpiece set in the far future amidst a sprawling feudal interstellar society, tells the story of Paul Atreides as he and his family accept control of the desert planet Arrakis. A stunning blend of adventure and mysticism, environmentalism, and politics, Dune is a powerful, fanstastical tale that takes an unprecedented look into our universe, and is transformed by the graphic novel format. Brian Herbert and Kevin J. Anderson's adaptation retains the integrity of the original novel, and Raul Allen and Patricia Martin's magnificent illustrations, along with cover art by Bill Sienkiewicz, bring the book to life for a new generation of readers. Full-colour illustrations throughout. ...Show more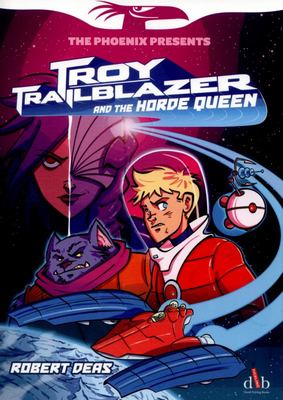 $19.99
AUD
Category: Teen Graphic Novels | Series: The Phoenix Presents
Troy Trailblazer and his team of intergalactic adventurers hold the future in their hands! Can they save the universe from the villainous Horde Queen before the past catches up with them?
$27.99
AUD
Category: Teen Graphic Novels
She will become one of the world's greatest heroes- WONDER WOMAN. But first she is Diana, Princess of the Amazons. And her fight is just beginning. Based on the New York Timesbestselling novel by Leigh Bardugo, this graphic novel adaptation brings to life Diana's first adventure beyond the hidden shores of Themyscira. Diana longs to prove herself to her legendary warrior sisters. But when the opportunity finally comes, she throws away her chance at glory and breaks Amazon law--risking exile--to save a mere mortal. Even worse, Alia Keralis is no ordinary girl and with this single brave act, Diana may have doomed the world. Alia just wanted to escape her overprotective brother with a semester at sea. She doesn't know she is being hunted. When a bomb detonates aboard her ship, Alia is rescued by a mysterious girl of extraordinary strength and forced to confront a horrible truth- Alia is a Warbringer--a direct descendant of the infamous Helen of Troy, fated to bring about an age of bloodshed and misery. Together, Diana and Alia will face an army of enemies--mortal and divine--determined to either destroy or possess the Warbringer. If they have any hope of saving both their worlds, they will have to stand side by side against the tide of war. ...Show more
The Terror of the Kraang
by Matthew K. Manning; Jon Sommariva (Illustrator)
$14.99
AUD
Category: Teen Graphic Novels | Series: Batman / Teenage Mutant Ninja Turtles Adventures Ser.
The evil Kraang travel across dimensions to attack Gotham City. The Teenage Mutant Ninja Turtles arrive to help Batman and his sidekicks stop them. But can this dynamic duo of heroic teams stop the inter-dimensional danger in time?BATMAN and the TEENAGE MUTANT NINJA TURTLES team up in this one-of-a-kind comic series. Exploding with high-impact art and fast-paced text -- and enhanced with educational back matter -- these comic books are sure to be a hit ...Show more
$16.99
AUD
Category: Teen Graphic Novels
For most of her twelve years, Astrid has done everything with her best friend Nicole. But after Astrid falls in love with roller derby and signs up for derby camp, Nicole decides to go to dance camp instead. And so begins the most difficult summer of Astrid's life as she struggles to keep up with the ol der girls at camp, hang on to the friend she feels slipping away, and cautiously embark on a new friendship. As the end of summer nears and her first roller derby bout (and junior high ) draws closer, Astrid realizes that maybe she is strong enough to handle the bout, a lost friendship, and middle school... in short, strong enough to be a roller girl. In this graphic novel debut that earned a Newbery Honor and five starred reviews, real-life derby girl Victoria Jamieson has created an inspiring coming-of-age story about friendship, perseverance, and girl power. ...Show more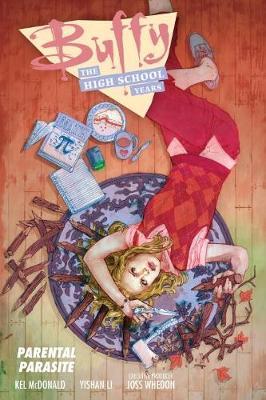 $5.00
AUD
$19.99
(74% off)
Category: Teen Graphic Novels | Series: Buffy the High School Years | Reading Level: General Adult
Buffy struggles to deal with her mom Joyce's newfound interest in spending time with her. Balancing that with her schoolwork, her friends, and her regular vampire-slaying duties is a challenge. However, when Joyce becomes hypnotized by a child-like demon that craves motherly care, Buffy experiences a ne w kind of sibling rivalry-except in Buffy's case, her osiblingo is actually a monster!Author Kel McDonald (Misfits of Avalon) and artist Yishan Li return for more high school adventures of Buffy the Vampire Slayer!Series Overview- This is the 3rd volume in the Buffy-The High School Years series! This is an original graphic novel. ...Show more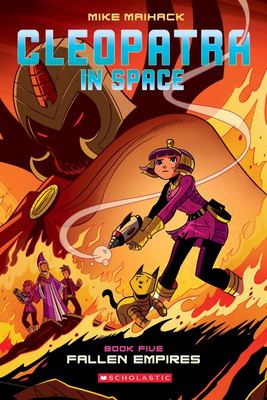 $29.99
AUD
Category: Teen Graphic Novels | Series: Cleopatra in Space Ser.
The penultimate installment in Mike Maihack's thrilling graphic novel series starring a young Cleopatra and her adventures in space! Cleo goes into hiding after a mysterious death at Yasiro Academy, and she and her friends set out to uncover the spy who must be working within the school's ranks. Meanwhi le, Xaius Octavian continues his assault on the galaxy as his complicated origin story, and how he went from being Cleo's best friend to a ruthless dictator, is revealed. In the end, a space battle and dramatic confrontation between Cleo and Octavian will change both of their lives forever. ...Show more