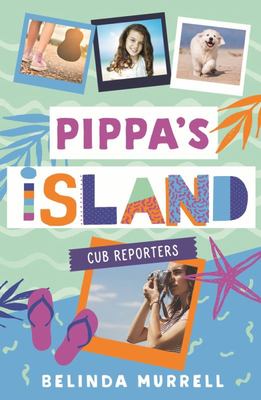 $14.99
AUD
Category: Children's Fiction | Series: Pippa's Island Ser.
Pippa is settling in to her island home - she's even learning to surf. School is abuzz when Mrs Neill announces the launch of a new student newspaper. But how will Pippa, Meg, Charlie and Cici decide what to write about when the four friends have such different interests? A fashion photo shoot could be fun - if it weren't for bad weather, a naughty puppy and other disasters. Just when things couldn't get any worse, the cub reporters get a news scoop that could bring the whole town together at the Beach Shack Cafe. Cupcakes for everyone! Whose story will make the front page? ...Show more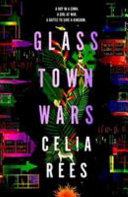 $16.99
AUD
Category: Children's Fiction
The thrilling adventure story based on the writings of the Brontë children, by the bestselling author of Witch Child When Tom is in a coma, his friend Milo decides that he can be a guinea pig for a new gaming device - a device that will take him to a troubled world where he meets the the warrior-like A ugusta who is fighting to save her kingdom from takeover by her rival. With Tom at her side, she finds extra courage. Slowly but surely, Tom starts to leave his life in London behind as the two of them become ever more embroiled in a world of chaos and tension that encompasses the past, the present and the future. But life in London won't let Tom go so easily. His friends and family gather around him to try and bring him back - as does a girl from school he barely knows, who comes each day to his bedside to read to him from her favourite book, Wuthering Heights. In this wonderful speculative fiction Celia Rees has created a meta-fictional world that will delight readers. This epic story, with Rees's trademark strong female character and romance at its heart, is a compelling action-driven adventure with delightful twists and turns that thrill and surprise right up to the last page. ...Show more
The Best of Iggy
by Annie Barrows; Sam Ricks (Illustrator)
$22.99
AUD
Category: Children's Fiction | Series: Iggy Ser.
Meet Iggy Frangi. He's not a bad kid, he's really not. Okay, so he's done a few (a few is anything up to 100) bad things. And okay, he's not very sorry about most of them. People make a big deal about nothing. What's a little pancake here and there? Is that something to get mad about? Iggy doesn't think so. No one got hurt, so there's no problem. No one got hurt except for that one time, that one time when the Best Idea Ever turned into the Worst Idea of All Time. Iggy is sorry he did it. He is really, really, really sorry. "For what?" you might ask. "What did he do?" Well, you'll have to read the book to find out.     ...Show more
$14.99
AUD
Category: Children's Fiction | Series: Pippa's Island Ser.
Pippa has just arrived at a new school, in a new town, and even living on a gorgeous island isn't cheering her up. Her arrival causes ripples at Kira Island Primary School - but Pippa soon starts to make friends with eco-warrior Meg, boho-chick Charlie, and fashionista and cupcake baker Cici. Pippa's m um plans to buy a rustic old boatshed and start a bookshop cafe, and Pippa worries they'll lose all their money in this madcap venture - until her new friends come to the rescue to help get the grand opening back on track. Will Kira Island ever feel like home? ...Show more
$14.99
AUD
Category: Children's Fiction
Is this classroom of outcasts really incorrigible, or just misunderstood? In the multiple-narrator format that Gordon perfected in Ungifted and Supergifted, this book tells the story the story of Greenwich Middle School's class SCS-8, a.k.a The Self-Contained Special Eighth Grade Class, a.ka. the Unteac hables! The Unteachables are a medley of wayward characters: Parker the dyslexic farm boy; Aldo, in need of anger management classes; Elaine (rhymes with pain); Barnstorm the jock; Rahim the sleep-deprived artist and Mateo, lost in fantasy worlds. Plus Kiana, who is just in town visiting her dad and isn't even registered with the school. Not to mention their teacher, Mr. Kermit -- a.k.a. Mr. Ribbit -- who remains in disgrace after a 25-year-old cheating scandal and is just killing time, doing crossword puzzles and waiting to take early retirement at the end of the year. Are they really incorrigible, or is it possible they are just misunderstood? This unlikely group of heroes is about to find out for themselves. ...Show more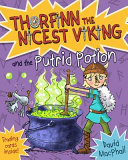 $17.00
AUD
Category: Children's Fiction | Series: Young Kelpies Ser.
Prepare yourself for the wrath of the Norsemen That is, if you don't mind and it's not too inconvenient... Everyone knows Vikings are ruthless barbarians whose idea of a good time involves pillaging, plundering and feasting. But Thorfinn is no ordinary Viking He is always polite and happily offers to wa sh the dirty dishes. Too bad his dad is Harald the Skull-Splitter, Village Chief and the roughest and toughest Viking of them all. When Harald is poisoned by a putrid sleeping potion, Thorfinn suspects visiting soothsayer Ragwich. Banished for offending the power-hungry wise man, Thorfinn and his friends set sail to find the world's best potion maker to brew a cure. Unfortunately, the antidote requires a very rare ingredient... Can Thorfinn find the cure and wake Harald before Ragwich takes control of the village? Thorfinn and the Putrid Potion is the eighth adventure for Thorfinn the Nicest Viking in this funny, action-packed illustrated series for young readers, set in a world where manners mean nothing and politeness is pointless ...Show more