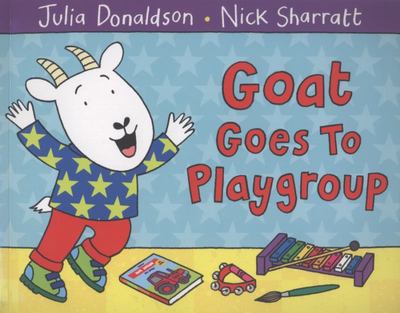 $14.99
AUD
Category: Starting School
There's a commotion in the classroom as Goat and the other animals spend the day at playgroup. The musical instruments and the dressing up box are lots of fun, but -- oh dear! -- Goat gets into a muddle or two. A comforting story for any child starting at, or already attending, a playgroup.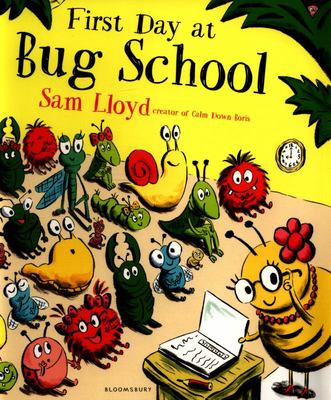 $14.99
AUD
Category: Starting School
At the bottom of the garden where no one really sees, a secret school is hidden amongst the grass and weeds. Welcome to Bug School! Don't be nervous on your first day - it's lots of fun. Learn creeping with the spiders, singing with the crickets, count spots with the ladybirds and hop, skip and jump in P.E. with the fleas! A rhythmic, bright celebration of school, starring some very cute bugs indeed! Sure to allay first-day-at-school fears. ...Show more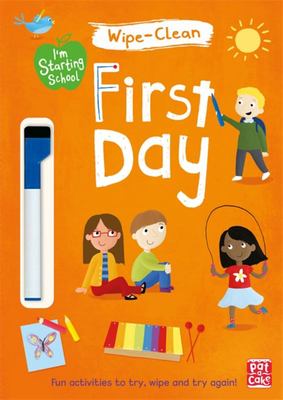 $9.99
AUD
Category: Starting School | Series: I'm Starting School | Reading Level: Children's - Kindergarten, Age 5-6
Give your children a head start at primary school with this essential wipe-clean activity book. A fun and engaging activity book that will give children a head start as they prepare to start school. Designed to complement the National Curriculum, it gently introduces children to the experiences they wil l have and concepts they will be learning about in their first year at primary school. It also equips parents with the tools and information needed to support their child. The consultant-approved activities are fun to do and are combined with funny pictures that children will love. The first steps to school success! This book includes: Carefully crafted activities about concepts such as colours, shapes and days of the week. Useful information and support for parents. Wipe-clean pen. Also available: First Phonics, First Writing, First Numbers, First Phonics Flash Cards, Times Tables Flash Cards ...Show more
$14.99
AUD
Category: Starting School
Are you ready? It'll be fun! You'll make new friends. New BFFs! You might have to be a bit brave ... It's the first day of school, but who is the most nervous about the big day? An adorable picture book about first-day nerves from the team who brought you I DO IT and CHECK ON ME. Ages:4+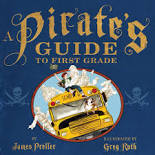 $0.00
AUD
Category: Starting School
Arr! It's the first day of first grade, and it's all hands on deck for a young pirate and his crew. How much trouble can they get into? What will they do at recess? And, most important, what treasure awaits them at school?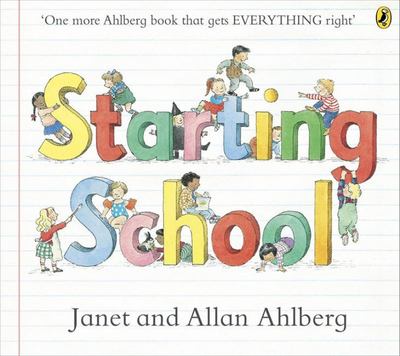 $14.99
AUD
Category: Starting School
Janet and Allan Ahlberg's classic, "Starting School". From first day nerves to finding your peg, this reassuring read is full of humour and fun for children and parents alike. A classic picture book which offers advice and enjoyment for the whole family before school starts. Allan Ahlberg, a former teac her, postman, plumber's mate and grave digger, is in the super-league of children's writers. He has published over 100 children's books and, with his late wife Janet, created such award winning picture books as "Each Peach Pear Plum" and "The Jolly Postman" - both winners of the Kate Greenaway Medal. He has also written prize-winning poetry and fiction and lives in Bath. ...Show more
$14.99
AUD
Category: Starting School
Chu is a little panda with a BIG sneeze and when his first day at school approaches he is nervous. Will the other boys and girls be nice? Will they like Chu? A fabulously warm and funny story about little Chu and his enormous sneeze!
Items per page:
1 - 7 of 7