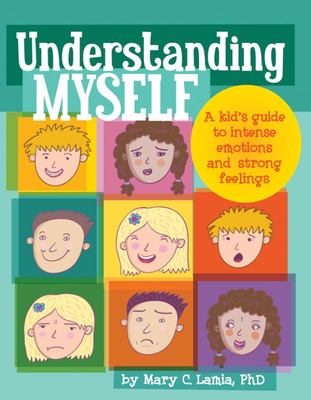 $19.99
AUD
Category: Self Expression
A self-help guide for kids to understand and manage their strong emotions.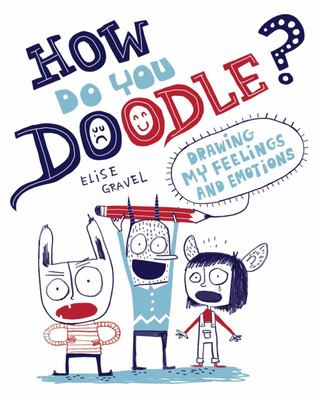 $22.99
AUD
Category: Self Expression
They doodle when they are mad, they doodle when they are glad, and they doodle when they are sad. They doodle just about anything they want! What about you? Do you doodle, too? How Do You Doodle? has over 40 doodle games for you to doodle, scribble, and draw out your thoughts, emotions, and feelings. Yo u can draw or write whatever you want in this book -- cute drawings, silly drawings, even ugly drawings. Be creative and express yourself! Your doodles will help you to understand and recognize your emotions and feelings. ...Show more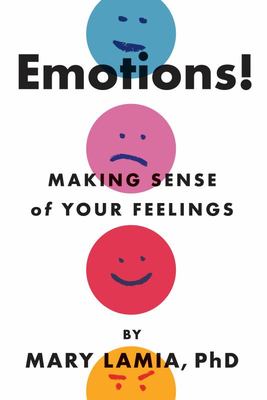 $29.99
AUD
Category: Self Expression
What is the point of guilt? Or anxiety? Or hope? Just what are these emotions trying to tell you? Everything!Emotions are a powerful and extraordinary part of being human. Your emotions serve as an instant cueing system to inform you about situations and motivate you to take actions. Anxiety can shar pen your focus and direct your attentions. Pride can lead you to take on something new and challenging. Guilt can motivate you to correct situations that interfere with your relationships. All of your emotions are valuable — they inform you, affect the decisions you make, and can motivate you to reach your goals.Emotions! Making Sense of Your Feelings will help you gain powerful insight into a significant part of who you are. While your emotional life may feel tumultuous, your emotions are priceless. It's time to figure out just what your emotions are telling you! ...Show more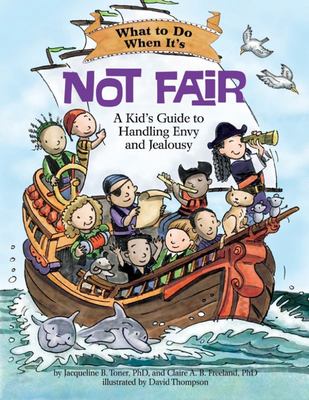 $27.99
AUD
Category: Self Expression | Series: What-To-Do Guides for Kids® Ser.
Have you ever noticed how pirates use a spyglass to focus in on other ships or land in the distance? While they focus in on small things in the distance, they miss seeing other things around them. Sometimes they miss having fun. Sometimes they miss the beautiful treasure they already have! Just like a p irate using a spyglass, kids may focus in on one thing that they want, and not notice all the good things they already have. If you're a kid who thinks "it's not fair," this book is for you! What to Do When It's Not Fair guides children and their parents through the difficult emotions of envy and jealousy using strategies and techniques based on cognitive behavioral principles. This interactive self-help book is the complete resource for educating, motivating, and empowering children to cope with envy so they can sail the high seas with pleasure! This book is part of the Magination Press What-to-Do Guides for Kidsr series ...Show more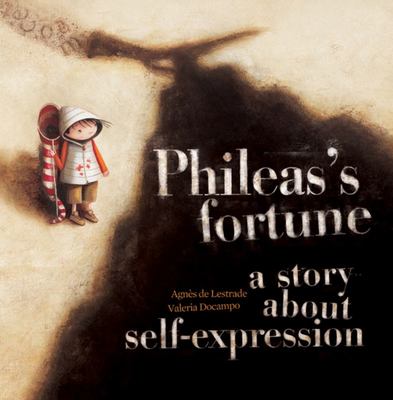 $14.99
AUD
Category: Self Expression
How can Phileas express himself to Cybele when he doesn't have the right words say? How can he tell her how he feels when he doesn't have enough money to buy the words? "Phileas' Fortune" reveals the power of language and self-expression. Words are important, but what is more significant is the sincerit y and character behind what is actually being said. True self-expression comes from deep inside. And, in the end heart is always more meaningful than money. ...Show more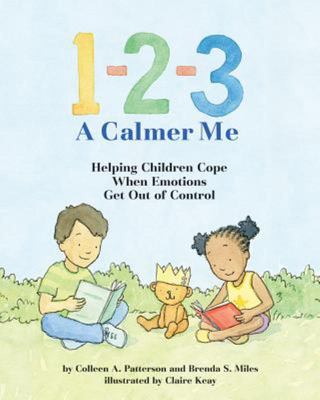 $14.99
AUD
Category: Self Expression
It's okay to feel mad. This is what I do to help me feel better. I stop and say a rhyme. Let's try it together. 1-2-3 A Calmer Me introduces children to a simple rhyme they can use to slow down their bodies and stop mad feelings from spinning out of control. Includes a ""Note to Parents, Teachers, and O ther Grown-Ups"" with more information about the steps of the ""1-2-3"" rhyme, and advice for working through the steps with your child. ...Show more
Visiting Feelings
by Laurence Z. Rubenstein; Shelly Hehenberger (Illustrator)
$24.99
AUD
Category: Self Expression
Do you have a feeling that's visiting today? Can you open your door and invite it to play? Visiting Feelings encourages children to treat their feelings like guests -- welcome them in, get to know them, and perhaps learn why they are visiting. Through this purposeful and mindful exploration, Visiting Feelings harnesses a young child's innate capacity to fully experience the present moment and invites children to sense, explore, and befriend all of their feelings with acceptance and equanimity. A Note to Parents provides more information about emotional awareness and mindfulness, plus practical advice and activities for introducing mindfulness into daily family routine. ...Show more
Items per page:
1 - 7 of 7