$16.95
AUD
Category: Picture Books Grade 2 | Reading Level: Younger Readers
CBCA WINNER 2020:Book of the Year: Younger Readers When a Manly school sets out to bring a country class to the city for a beach visit, three very different kids find each other and themselves. Noah is fearless in the surf. Being at the beach makes him feel free. So where does his courage go when his best mate pushes him around? Lottie loves collecting facts about bugs, but she wishes her dad would stop filling their lonely house with junk. She doesn't know what to do about it. Jack wants to be a cricket star, but first he has to get to school and look after his little sister. Especially if he wants to go on the class trip and see the ocean for the first time. ...Show more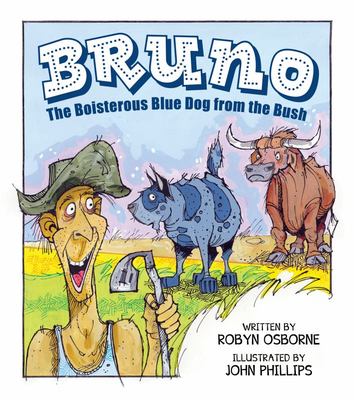 $14.99
AUD
Category: Picture Books Grade 2
Barefoot Bob and Bruno live together in a broken downbarracks surrounded by the beautiful Aussie bush.Although they don't have much in the bank, they are thebest of buddies and life is bonzer. Then one day Bob hitsthe bonanza and everything changes. Without a backwardglance, Bob and Bruno move to the bi g smoke. But is thisfancy new life better than the one they had in the bush?An alliterative, humorous tale which celebrates mateshipand introduces young readers ...Show more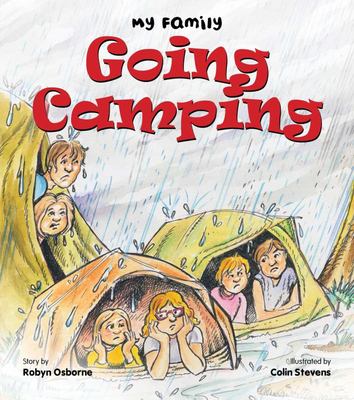 Going Camping
by Colin Stevens (Illustrator); Robyn Osborne
$15.99
AUD
Category: Picture Books Grade 2 | Series: My Family Ser.
Mum LOVES camping, however when she takes the family for a weekend in the bush, they are NOT HAPPY. The trip starts with sulky siblings, soggy tents and plenty of mayhem and mishaps. But then out comes the sun... An upbeat tale about family adventures, the great outdoors and of course CAMPING
$29.99
AUD
Category: Picture Books Grade 2
Three festive family favourites exquisitely illustrated in Natee Puttapipat's intricate silhouette style. Nothing spreads the spirit of the season quite like the three Christmas classics brought together in this stunning gift book. The unforgettable poem The Night Before Christmas, the joyful song Jingl e Bells and the beloved ballet story The Nutcracker are presented here for the first time in one lavish book with stunning artwork by Natee Puttapipat. This wonderful seasonal selection is the perfect gift – a beautiful book to share at Christmas and treasure for ever. ...Show more
$14.99
AUD
Category: Picture Books Grade 2 | Series: The Gruffalo
This special 15th anniversary edition of The Gruffalo's Child is a must-have for all Julia Donaldson and Axel Scheffler fans. The Gruffalo's Child 15th Anniversary Edition features a wrap-around snowy wood play scene and press-out characters for an interactive reading experience, plus additional book c ontent including material from author Julia Donaldson and illustrator Axel Scheffler, The Gruffalo's Child Song, a Gruffalo's Child quiz, and tips for putting on a Gruffalo's Child show! The Gruffalo said that no gruffalo should Ever set foot in the deep dark wood. But one wild and windy night the Gruffalo's child disobeys her father's warnings and ventures out into the snow. After all, the Big Bad Mouse doesn't really exist ... does he?   ...Show more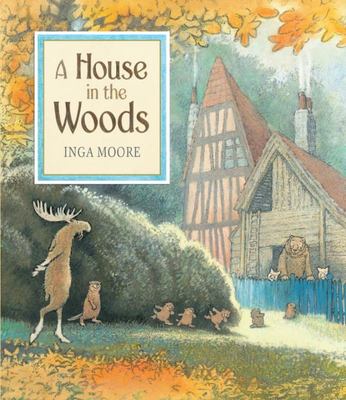 $35.95
AUD
Category: Picture Books Grade 2
It's nice to have your friends move in, but. . . . A sweet, wry tale of cooperation and camaraderie, told with pastoral artwork by Inga Moore. One little pig has made a little den for herself in the woods, and another little pig has a small hut next door. One morning they return from a walk to find that their big friend Bear has moved into the den and an even larger Moose into the hut. CRASH With both homes collapsed, they're all in a pickle--but what if they find a way to build a house in the woods that all four of them can share? With lush, whimsically detailed illustrations and a cast of endearing, industrious (and most accommodating ) characters, Inga Moore constructs an inviting story of friendship that kids will be happy to visit awhile. ...Show more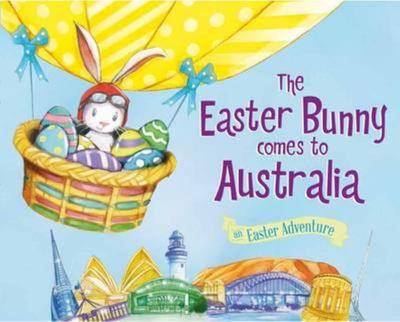 $14.95
AUD
Category: Picture Books Grade 2
Follw the Easter Bunny as he hides eggs all over Australia, with a final stop at your house!
$22.99
AUD
Category: Picture Books Grade 2 | Series: Hairy Maclary
Out of the Gate and off for a walk went Hairy Maclary from Donaldson's Dairy This very special boxed set contains a hardback edition of the internationally bestselling Hairy Maclary from Donaldson's Dairy and a cuddly soft toy of the roguish Hairy Maclary himself. With the classic Hairy Maclary story a nd a beautiful-quality toy, this is perfect for any Hairy Maclary fan. ...Show more

One Earth
by Eileen Spinelli
$24.99
AUD
Category: Picture Books Grade 2
Celebrate our planet and discover easy ways to take care of it with this picture book that's perfect for budding environmentalists and nature lovers. Kids can count reasons to love the planet and ways to protect it in the pages of this conservation-themed book. Gentle verse reminds the reader of Earth' s beauties--starting with "one wide sweeping sky, two honey bees" and continuing all the way to "ten fields to plow." The text then starts counting backwards, listing simple ways children can help, such as reducing waste and reusing items. The conclusion takes us back to number one with the book's key message: "One Earth so beautiful. Remember--only one." At once celebration and challenge, this book will encourage children to take better care of the planet. ...Show more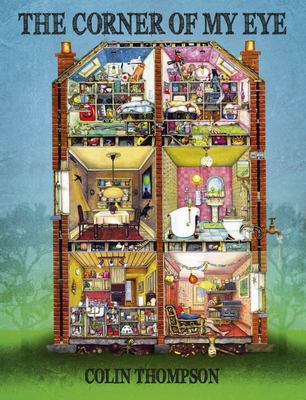 $26.99
AUD
Category: Picture Books Grade 2
A book about a special relationship between a grandfather and his granddaughter who tries to see life through his eyes.  When you are very, very young or very, very old, you can see things out of the corner of your eye. In between, all you can see is all you can see. Unless you are very, very lucky. Th en the corner of your eye stays awake forever.  The story of an ageing man who has lost something. But what and where? His granddaughter, Sally, helps him find it. Subtle and touching, this is an emotional response to people trying their best to live in an imperfect world.    ...Show more
$15.95
AUD
Category: Picture Books Grade 2
Ma has made a dozen delicious cookies. It should be plenty for her two children. But then the doorbell rings - and rings and rings and rings.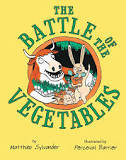 $5.00
AUD
$24.99
(79% off)
Category: Picture Books
Leeks who believe a cow is one of Santa s reindeer, carrots who accept an invitation to a party given by rabbits, and a leek and carrot couple whose romance precipitates total vegetable warfare are the hapless protagonists in these satiric, snarky stories. Brief text and wildly funny drawings expertly c onvey the quirky, madcap humor of author and artist." ...Show more