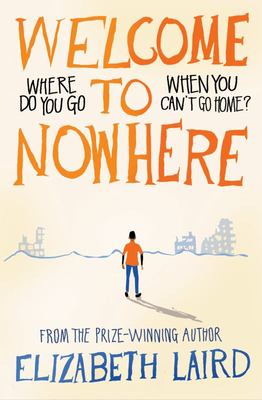 $16.99
AUD
Category: Refugee Novels & Nonfiction
Welcome to Nowhere is a powerful and beautifully written story about the life of one family caught up in civil war by the award-winning author Elizabeth Laird, shortlisted for the Scottish Teen Book Award and the UKLA Book Award.Twelve-year-old Omar and his brothers and sisters were born and raised in t he beautiful and bustling city of Bosra, Syria. Omar doesn't care about politics - all he wants is to grow up to become a successful businessman who will take the world by storm. But when his clever older brother, Musa, gets mixed up with some young political activists, everything changes . . . Before long, bombs are falling, people are dying, and Omar and his family have no choice but to flee their home with only what they can carry. Yet no matter how far they run, the shadow of war follows them - until they have no other choice than to attempt the dangerous journey to escape their homeland altogether. But where do you go when you can't go home?'[Sings] with truth' The Times'A muscular, moving, thought-provoking book' Guardian'Humane and empathetic . . . an effective call to action' The Sunday Times'Powerful, heart-breaking and compelling' Scotsman ...Show more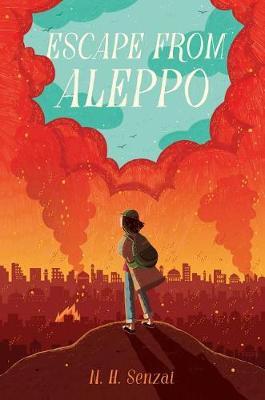 $24.99
AUD
Category: Refugee Novels & Nonfiction
When the Arab Spring sparks a civil war in her native country Syria, Nadia and her family are forced to leave their home in Aleppo.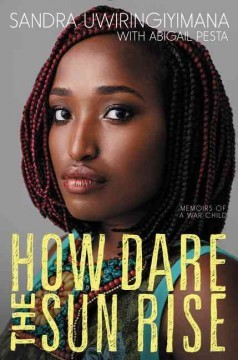 $34.99
AUD
Category: Refugee Novels & Nonfiction
The author shares the story of her survival during the Gatumba massacre--despite losing her mother and sister--and how after moving to America she found healing through art and activism.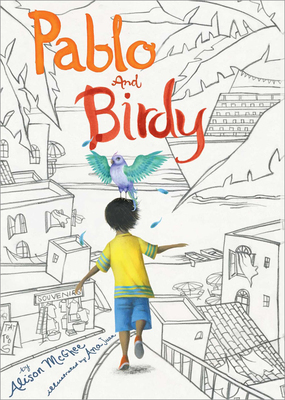 $29.99
AUD
Category: Refugee Novels & Nonfiction
Pablo was a baby when the "winds of change" guided him to the island of Isla, an inflatable swimming pool as his raft and a protective, curiously colored bird by his side. As Pablo's 10th birthday approaches, his frustration over his lost history flares while Birdy remains flightless and silent. Then th e winds of change and their promise of "fortune lost or fortune gained" return to Isla, this time bringing a pastry-thieving dog and a reporter seeking a mythical seafaring parrot, as well as strange behavior from Birdy. McGhee's (Firefly Hollow) tender tale of the search for home, belonging, and identity smoothly incorporates elements of magical realism and powerful allusions to the refugee experience; for various reasons, most of Isla's residents have chosen to make new lives there, something Pablo questions in hopes of better understanding his own past. Playful humor, often involving the Committee—a group of chatty, free-roaming birds that judges the fashion choices of passersby and stirs up trouble—deftly counterbalances the emotional weight of this moving tale ...Show more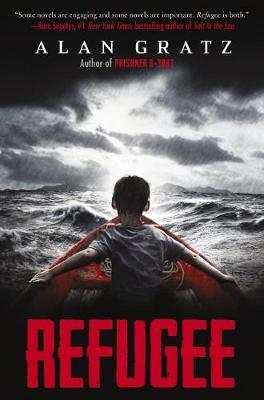 $24.99
AUD
Category: Picture Books Hardback | Series: Scholastic Press Novels Ser.
Three different kids. One mission in common: ESCAPE. Josef is a Jewish boy in 1930s Nazi Germany. With the threat of concentration camps looming, he and his family board a ship bound for the other side of the world. Isabel is a Cuban girl in 1994. With riots and unrest plaguing her country, she and he r family set out on a raft, hoping to find safety and freedom in America. Mahmoud is a Syrian boy in 2015. With his homeland torn apart by violence and destruction, he and his family begin a long trek toward Europe. All three young people will go on harrowing journeys in search of refuge. All will face unimaginable dangers from drownings to bombings to betrayals. But for each of them, there is always the hope of tomorrow. And although Josef, Isabel, and Mahmoud are separated by continents and decades, surprising connections will tie their stories together in the end. ...Show more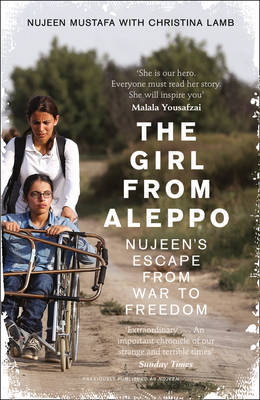 $18.99
AUD
Category: Refugee Novels & Nonfiction
Previously published as 'Nujeen' 'She is our hero. Everyone must read her story. She will inspire you' Malala Yousafzai An inspiring tale of a young disabled girl and her escape from the hell of war. Nujeen Mustafa has cerebral palsy and cannot walk. This did not stop her braving inconceivable odds to t ravel in her wheelchair from Syria in search of a new life. Sharing her full story for the first time, Nujeen recounts the details of her childhood and disability, as well as the specifics of her harrowing journey across the Mediterranean to Greece and finally to Germany to seek an education and the medical treatment she needs. Nujeen's story has already touched millions and in this book written with Christina Lamb, bestselling co-author of 'I Am Malala', she helps to put a human face on a global emergency. Trapped in a fifth floor apartment in Aleppo and unable to go to school, she taught herself to speak English by watching US television. As civil war between Assad's forces and ISIS militants broke out around them, Nujeen and her family fled first to her native Kobane, then Turkey before they joined thousands of displaced persons in a journey to Europe and asylum. She wanted to come to Europe, she said, to become an astronaut, to meet the Queen and to learn how to walk. In her strong, positive voice, Nujeen tells the story of what it is really like to be a refugee, to have grown up in a dictatorship only for your life to be blighted by war; to have left a beloved homeland to become dependent on others. It is the story of our times told through the incredible bravery of one remarkable girl determined to keep smiling. ...Show more
$16.95
AUD
Category: Refugee Novels & Nonfiction
In 1985, southern Sudan is ravaged by war. Rebels and government forces battle for control, with ordinary people--people like the boy, Salva Dut--caught in the middle. When Salva's village is attacked, he must embark on a harrowing journey that will propel him through horror and heartbreak, across a har sh desert, and into a strange new life. Years later, in contemporary South Sudan, a girl named Nya must walk eight hours a day to fetch water. The walk is grueling, but there is unexpected hope. How these two stories intersect is told in this fascinating dual narrative, performed by David Baker and Cynthia Bishop, with the assistance of dialect coach James Achueil...who actually made the same journey across Africa when he was one of the "Lost Boys of the Sudan." This true story is an amazing adventure with a wonderful conclusion. Great for classroom discussions, it is literature drawn from the real world. ...Show more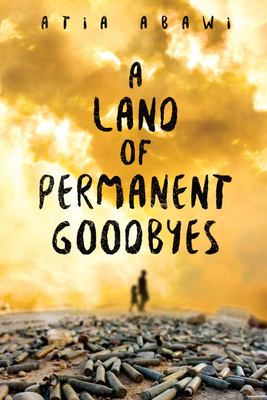 $19.99
AUD
Category: Young Adult
A powerful novel of refugees escaping from war-torn Syria, masterfully told by a journalist who witnessed the crisis firsthand.   In a country ripped apart by war, Tareq lives with his big and loving family . . . until the bombs strike. His city is in ruins. His life is destroyed. And those who have s urvived are left to figure out their uncertain future. Tareq's family knows that to continue to stay alive, they must leave. As they travel as refugees from Syria to Turkey to Greece, facing danger at every turn, Tareq must find the resilience and courage to complete his harrowing journey.   While this is one family's story, it is also the timeless tale of the heartbreaking consequences of all wars, all tragedy, narrated by Destiny itself. When you are a refugee, success is outliving your loss. An award-winning author and journalist--and a refugee herself--Atia Abawi captures the hope that spurs people forward against all odds and the love that makes that hope grow.   Praise for A Land of Permanent Goodbyes   Featured on NPR's Morning Edition Featured on Dana Perino's Daily Briefing Featured as a most-anticipated book of 2018 on The Huffington Post " A] heartbreaking and to-the-minute timely story of the Syrian refugee crisis. Abawi gives even more humanity, depth, and understanding to the headlines."--Bustle   ★ "From award-winning journalist Abawi comes an unforgettable novel that brings readers face to face with the global refugee crisis . . . A heartbreaking, haunting, and necessary story that offers hope while laying bare the bleakness of the world."--Kirkus Reviews, starred review   ★ "Abawi skillfully places humanity enmeshed in war into two sides: the 'hunters' who feed on the suffering and the 'helpers' who lend a hand. An inspiring, timely, and must-have account about the Syrian refugee disaster and the perils of all wars."--School Library Journal, starred review   ★ " A] gripping and heartrending novel . . . and an] upsetting yet beautifully rendered portrayal of an ongoing humanitarian crisis."--Publishers Weekly, starred review   "As author Atia Abawi artfully illustrates, refugees are created by circumstances that can happen anywhere. A perfect companion novel to Alan Gratz's Refugee, this humanizing, often harrowing and sometimes transcendent novel fosters compassion and understanding."--BookPage, Top Teen Pick   " T]his could be paired with Sepetys' book . . . Salt to the Sea, for a multi-era look at the casualties of war."--The Bulletin of the Center for Children's Books   "This is a harrowing and vitally important novel about an ongoing crisis. Tareq's story will linger with readers long after they've turned the final page."--Bookish   "A Land of Permanent Goodbyes is an engrossing, heartbreaking story of survival, giving readers an authentic glimpse of the suffering and destruction in Syria."--Voice of Youth Advocates   "A well-written, well-researched book."--School Library Connection   "This touching read will stir empathy and compassion about the harrowing plight of refugees. Abawi . . . helps give perspective on how religion can be used to help create a world where the most basic human rights are violated."--Booklist ...Show more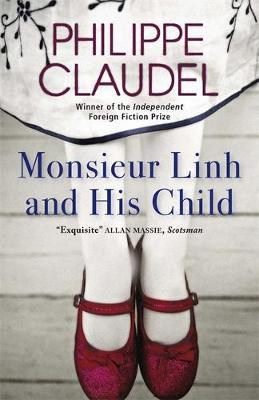 $19.99
AUD
Category: Refugee Novels & Nonfiction
Traumatized by memories of his war-ravaged country, and with his son and daughter-in-law dead, Monsieur Linh travels to a foreign land to bring the child in his arms to safety. The other refugees in the detention centre are unsure how to help the old man; his caseworkers are compassionate, but overworke d. Monsieur Linh struggles beneath the weight of his sorrow, and becomes increasingly bewildered and isolated in this unfamiliar, fast-moving town. And then he encounters Monsieur Bark. They do not speak each other's language, but Monsieur Bark is sympathetic to the foreigner's need to care for the child. Recently widowed and equally alone, he is eager to talk, and Monsieur Linh knows how to listen. The two men share their solitude, and find friendship in an unlikely dialogue between two very different cultures. Monsieur Linh and His Child is a remarkable novel with an extraordinary twist, a subtle portrait of friendship and a dialogue between two cultures. ...Show more
$24.99
AUD
Category: Refugee Novels & Nonfiction
"First published 2016 in Pan by Pan Macmillan Australia Pty Ltd ... Sydney, New South Wales, Australia."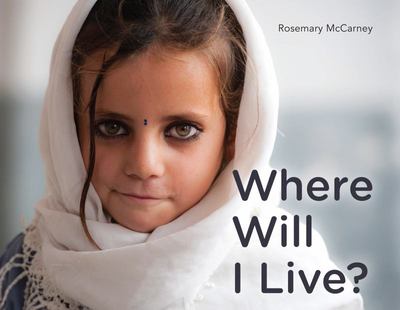 $34.99
AUD
Category: Refugee Novels & Nonfiction
This stunning photo essay takes a look at the thousands of children around the world who have been forced to flee war, terror, hunger and natural disasters, young refugees on the move with very little left except questions. It's hard to imagine, but the images here will help unaffected children understa nd not only what this must feel like, but also how very lucky they are. The final message is that children, even with uncertain futures, are resilient and can face uncertainty with optimism. With images from the United Nations High Commissioner for Refugees. ...Show more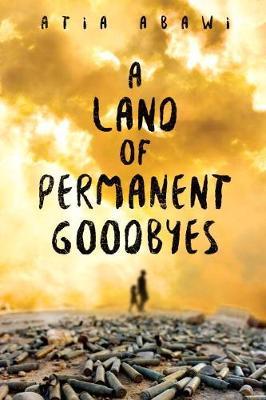 $26.99
AUD
Category: Refugee Novels & Nonfiction
Narrated by Destiny, this heartbreaking -- and timely -- story of refugees escaping from war-torn Syria is masterfully told by a foreign news correspondent who experienced the crisis firsthand. Tareq lives in Syria with his warm and loving family, until the bombs strike. He, his father, and his younger sister are the only survivors, and they have no choice but to go to Raqqa, where they have extended family. But Raqqa is a stronghold for Daesh, the militant group claiming to follow the tennets of Islam, yet who really exist only to enable violence and intolerance. Tareq's family leave quickly, and Tareq heads to Istanbul with his cousin. From there, reunited with his younger sister, they flee successfully to Greece.This is a story of resilience in the face of darkness, and of one boy's courage in desperate circumstances. But it is also the story of all wars, of all tragedy, and of all strife. With Destiny as a narrator offering perspective and context, readers see that this conflict in Syria is part of a long chain of wars throughout time -- and that, throughout all of those wars, there have also been heroes, small and large, who prove that humanity is ultimately inclined toward good. ...Show more