These are picture books originating from China, which give a unique insight into the culture of China.
$16.99
AUD
Category: Picture Books
A classic, heartwarming tale by a bestselling Chinese author. When Sunflower, a young city girl, moves to the countryside, she grows to love the reed marsh lands - the endlessly flowing river, the friendly buffalo with their strong backs and shiny, round heads, the sky that stretches on and on in its va stness. However, the days are long, and the little girl is lonely. Then she meets Bronze, who, unable to speak, is ostracized by the other village boys. Soon the pair are inseparable, and when Bronze's family agree to take Sunflower in, it seems that fate has brought him the sister he has always longed for. But life in Damaidi is hard, and Bronze's family can barely afford to feed themselves. Can the little city girl stay here, in this place where she has finally found happiness? ...Show more
$12.95
AUD
Category: Picture Books | Series: Child's Play Library
Is there a recipe for happiness? Meg certainly thinks so. She collects all the necessary ingredients in a jar, which she uses to cheer up her friends and family when they're feeling low. But what happens when her special jar mysteriously disappears? Will Meg feel sad forever more, or will she find other ways to be happy? ...Show more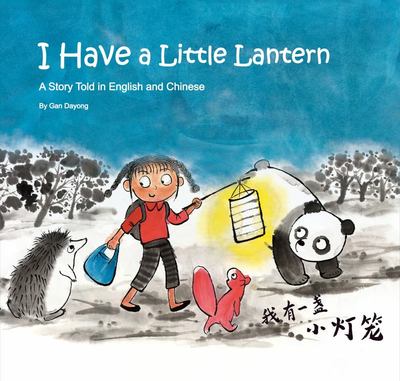 $19.99
AUD
Category: Picture Books
This wonderfully illustrated children's book tells a story of a little girl and her adventure on the way to school.  A little girl leaves for school at dawn in the darkness, but she's not scared because of a little magic lantern. On the way to school, she meets a little spider, a red squirrel, a little hedgehog and a panda. They try to stay brave by staying close together. However, they encounter a "big monster" who destroys the girl's lantern. Her teacher appears just in time to help them get to school.  ...Show more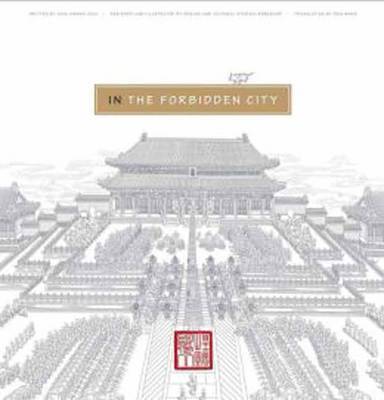 $21.99
AUD
Category: Picture Books
"Readers become tourists as each page turn provides views into labyrinthine courtyards and palaces once reserved for imperial China's emperors (...) An impressive introduction to the Forbidden City." -- "Kirkus" Serving as the seat of imperial power for six centuries, the Forbidden City is one of China' s most famous and enigmatic landmarks. Accompanied by a mischievous cat, readers will tour this colossal architectural structure, discovering the secrets hidden inside the palace walls. They will encounter the people who have walked through its halls and gardens, including emperors, empresses, and rebel leaders, and hear exciting tales about the power struggles and intrigues of everyday life. This large format book conveys the grandeur of the Forbidden City through highly detailed line drawings of its buildings, gardens, and courtyards with numerous fold-out spreads. Each page is populated by a large variety of characters and peppered with entertaining anecdotes. Every book includes a plastic magnifying glass for looking at the drawings more closely. "Readers receive a lavish tour of the Forbidden City, once home to Chinese emperors and now a museum, courtesy of Chiu and the Design and Cultural Studies Workshop, which he founded. Delicate line drawings highlight the architectural intricacies of the nearly 178-acre complex (several foldout spreads emphasize its size) while Chiu examines the Ming and Qing dynasties in thorough detail, along with major events in the palace's history. (In one foldout scene, 24 emperors offer pithy, even brusque notes on their reigns -- "I was entirely unaccomplished," says Emperor Longqing.) A magnifying glass is wisely included to help readers appreciate the wealth of visual detail." -- "Publishers Weekly" ...Show more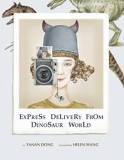 $33.95
AUD
Category: Picture Books
It is said that people who truly adore dinosaurs will receive an Express Delivery Package from the prehistoric world. Unwrap the package, and a book filled with inspiring adventures will appear before your eyes. When you open the book, you step into a wonderful world of dinosaurs. You will travel throug h time and space on an activity and mystery filled adventure. ...Show more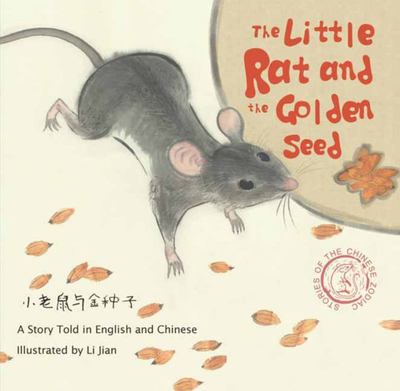 $24.99
AUD
Category: Chinese Picture Books | Series: Stories of the Chinese Zodiac Ser.
Learn how the clever Little Rat earned his place as one of the Chinese Zodiac Animals.   This adorable Chinese-English bilingual children's book tells the story of the Little Rat and the Grandpa--unlikely allies who embark on an adventure to find a golden seed. They encounter rough seas, fierce guards and tall mountains, but--in the end--bring home a golden rice seed and save the village from going hungry.   Illustrated with unique Chinese ink paintings, this book also includes a "cultural explanation" section. Readers can reference a chart to see which zodiac animal represents their birth year, and read more about common characteristics of people born then. For the rat, birth years include 2008 and 2020.   Other books in the Chinese Zodiac Series (as well as the year of that animal) include: Little Pigs and the Sweet Rice Cakes--2007 & 2019 Magical Rooster--2005 & 2017 Water Dragon--2012 & 2024 Little Monkey King's Journey--2016 & 2028 Snake Goddess Colors the World--2013 & 2025 Horse and the Mysterious Drawing--2014 & 2026 Sheep Beauty--2015 & 2027 Bronze Dog--2006 & 2018 ...Show more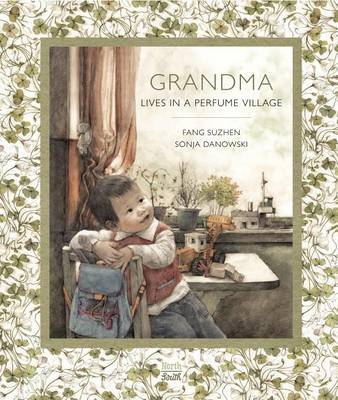 $29.99
AUD
Category: Picture Books
Xiao Le's grandmother lives in a faraway village. A visit with Grandma is always a special event, but this time she is frail. With encouragement from his mom, Xiao Le plays with and helps Grandma. When Grandma dies shortly thereafter, Xiao Le comforts his mom reminding her that when it rains, Grandma is washing her clothes in the sky . . . and that although the Perfume Village in heaven cannot be reached by train, it can be accessed by the heart. Fang Suzhen s moving story, with stunning illustrations by Sonja Danowski, is a powerful reminder that love transcends all." ...Show more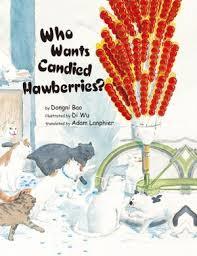 $28.95
AUD
Category: Picture Books
Title: Who Wants Candied Hawberries? Author: Dongni Bao Translator: Translated from Chinese by Adam Lanphier Illustrator: Di Wu Publisher: Candied Plums Date Published: 2016 Format: Hardback Genre: Book Category: Picture Book Age Range: Under_5 Original Title: Country of Origin: China Who Wa nts Candied Hawberries? by Dongni BaoAge Range: Under_5 When winter comes to Beijing the streets are full of peddlers selling candied hawberries and a delicious sugary, syrupy aroma fills the air. An old candied hawberry peddler is on his normal route through Maoyanr Hutong – (which means 'Cat's Eye Lane') with his cart of candied hawberries. There is snow on the ground and an icy wind. The peddler goes down several lanes but so far he hasn't seen a single child. It's just too cold he thinks. Now he'll have to put off getting the prescription for his wife's medicine again. He goes down Hutong and after putting down some fish scraps for the cats, the peddler huddles down on a step in a sunny spot, tired and dejected. Soon a tiny shadow appears from the rooftop above and then a little silhouette approaches wanting to buy some candied hawberries. Before long lots of children start appearing and soon the peddler has sold out. When the children turn to go he sees something very strange – tails are poking out from under their coats. It couldn't be, could it? Written by Chinese author Donyni Bao, translated by Adam Lanphier, this is a real feel-good picture book. A magical heart-warming tale with charming expressive watercolour-and–coloured-pencil artwork by Di Wu that really captures the atmosphere of the wintery Beijing streets. ...Show more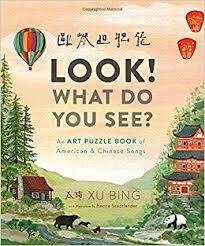 $29.99
AUD
Category: Picture Books
Twelve familiar American songs and five classic songs from Chinese culture are written here in "square word calligraphy," a style invented by Bing that uses one-block words made of English letters. From a distance, these pieces are beautiful but unintelligible art. Up close, they are a code just waiting to be solved. Full color. 9 1/2 x 11 1/2. ...Show more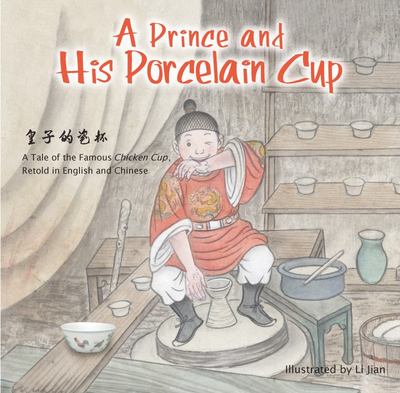 $25.95
AUD
Category: Chinese Picture Books
This beautifully illustrated, bilingual Chinese and English children's book invites you to learn a store inspired by the rare Ming Dynasty cup that's admired as the "holy grail" of China's art world. Known as the Chicken Cup, it's vividly decorated with a rooster and a hen tending to her chicks. This s tory tells the tale of a grieving young prince who has recently lost his parents. His uncle who becomes the Emperor decides to send him to the frontier. Upset by the news, the price accidentally smashes his mother's favorite cup...While the young prince is away he learns to appreciate the fine art of porcelain while recreating his mother's favorite cup. Porcelain evolved in China over 1200 years ago, and this book explains how it's made and its importance in Chinese history. Written in English and Chinese, this beautiful story follows the young emperor's journey from being ousted from the palace to his time in a ceramics workshop and to his victorious return to the palace as emperor. Find our years later how the prince creates a beautiful and flawless Chicken Cup when he returns to become Emperor. After admiring a famous painting of A Hen and Her Chicks, he designs a small porcelain cup with a rooster representing his brave father, a hen symbolizing his kind mother, and chicks that signified the young prince. This Ming Dynasty piece was recently sold at auction for an unprecedented $36 million in 2014. The Chinese words for chicken and lucky sounds like Ji which is why the chicken motif is thought to be a symbol of good luck and prosperity. ...Show more

An's Seed
by Zaozao Wang; Li Huang (Illustrator)
$17.00
AUD
Category: Chinese Picture Books
The master gave Ben, Jing, and An one dormant lotus seed each. Ben ran off to look for a hoe and buried his seed in the snow-covered ground. Jing chose the best flowerpot and compost. An led his everyday life as usual, waiting patiently until spring came.

Feather
by Cao Wenxuan; Chloe Garcia-roberts (Translator); Roger Mello
$29.99
AUD
Category: Picture Books
From one of China's most celebrated children's authors and 2016 Hans Christian Andersen Award-winner comes a philosophical picture bookNthe story of a single feather that is helplessly swept away on a journey of self discovery and belonging. Full color.