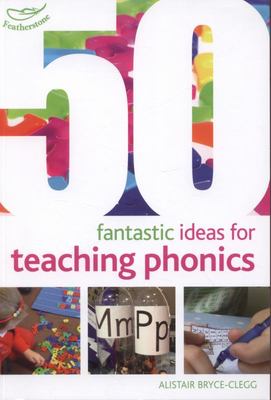 $22.99
AUD
Category: Early Years Resources | Series: 50 Fantastic Ideas Ser.
Learning about phonics and putting that knowledge into practice is an integral part of every child's learning journey. Good phonic knowledge is essential if children are to become successful writers and readers. This complexity can often make the teaching of phonics difficult (and a little dull!). This book contains a no nonsense ideas bank that are simple and effective when carried out, using readily available resources so that any Early Years setting can put in to practise Alistair's innovative paths to teaching and learning phonics. ...Show more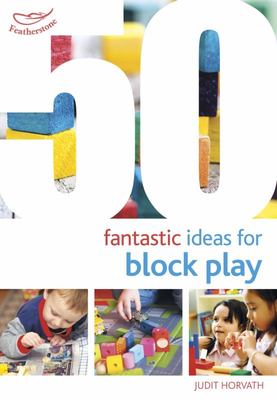 $19.99
AUD
Category: Play | Series: 50 Fantastic Ideas Ser.
Block play stimulates learning in all areas of development: intellectual, physical, social, emotional and communication as well as early maths and literacy. In this book, experienced author and practitioner Judit Horvath has put together a variety of exciting and challenging ideas that cover them all.So me activities include cheap, easily sourced props such as play dough, pebbles, fairy lights and flowers to capture the children's imaginations, while others prompt more challenging block play to encourage the development and understanding of complex patterns, such as classifying, sequencing, counting, fractions and problem solving.This creative collection of ideas featuring colourful and fun photography is a fantastic resource for incorporating successful and exciting block play into your setting. ...Show more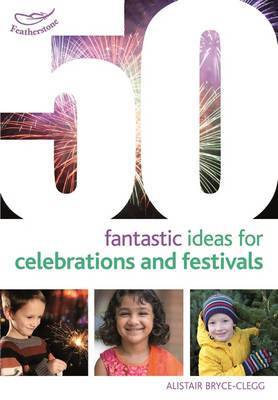 $19.99
AUD
Category: Themes | Series: 50 Fantastic Ideas Ser.
Important dates and occasions are often marked with a variety of celebrations and festivals. These occasions are also important markers for children in the passing of time and repeated experience. In Early Years education the best time to talk about a celebration or festival is often after it has occurr ed rather than before it happens. This is because many young children don't have a strong memory or understanding of something that occurred a year ago. So the closer they are to the experience, the richer their learning can be.In this colourful new book by Alistair Bryce-Clegg there are activities that cover: ChristmasDiwaliEasterHanukkahChinese New YearHalloweenBonfire NightEach activity encourages the children to learn about a particular celebration or festival and also to acquire new skills or techniques. Each of these skills and techniques can be taught on their own, or linked to other activity ideas that you (or the children) might have. The list of celebrations and festivals that are covered is by no means exhaustive, but the activities are flexible enough to allow practitioners to keep their core content and apply a different theme.They are limited only by your imagination... ...Show more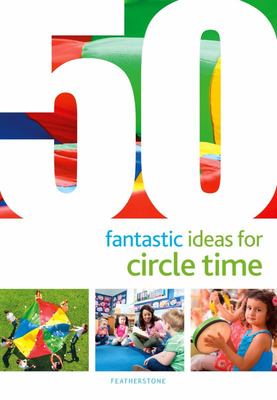 $19.99
AUD
Category: Early Years Resources | Series: 50 Fantastic Ideas Ser.
Circle time stimulates learning in all areas of development - from the improvement of social skills and positive relationships to encouraging children to listen to each other within a caring and respectful environment. Judith Harries brings together creative ideas for circle time where learning can be s hared and music and drama can be enjoyed.The book includes circle time activities and games that cover all of the Early Learning Goals through the sharing of thoughts, feelings and experiences. It can also be used across the curriculum, including helping children with literacy and mathematics through phonics and number games. This timeless collection of ideas featuring colourful and fun photography is a fantastic resource with many new activities for circle time, as well as some old favourites. ...Show more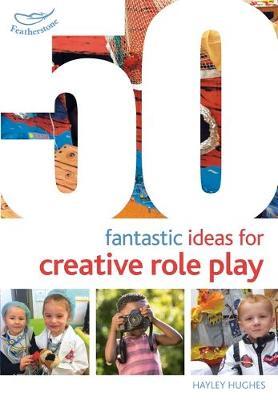 $19.99
AUD
Category: Play | Series: 50 Fantastic Ideas Ser.
Role-play is a fun and creative way to engage with children in EYFS, and is fundamental in developing children's learning and communication skills. This new addition to the 50 Fantastic series is filled with great ways to make the most of play-based learning in your environment. Each activity is linked to children's interests, and is designed to allow the child to learn, create, communicate, and have fun Many of the scenarios involve an element of problem solving to encourage team work, and the suggested props and locations are both easily sourced and well-suited to Early Years schools and settings. With a whole host of inspirational ideas with photos to match, this book is the perfect starting point for creating an outstanding role-play environment. ...Show more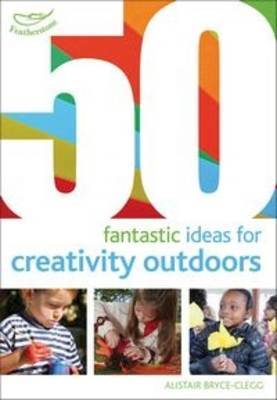 $19.99
AUD
Category: Outside | Series: 50 Fantastic Ideas Ser.
The 50 Fantastic Things series is a no nonsense, ideas bank ...no frills, just 50 examples of great ideas already in practice! Ideal for the busy practitioner they offer a 'dip in' approach to accessing ideas that they may not have thought of. Simple inspiring ideas is just what they need to reignite th eir enthusiasm. ...Show more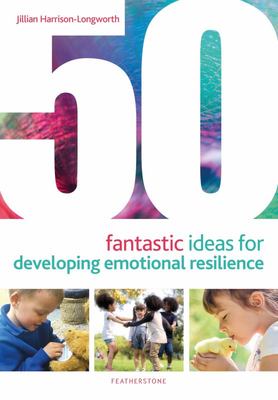 $19.99
AUD
Category: Early Years Resources
There has always been emphasis placed on personal, social and emotional education, particularly in the Early Years. Emotionally resilient children are well equipped to deal with the challenges they may face, and this resilience reflects a range of skills, strengths and characteristics acquired and refin ed throughout one's life. Over the last ten years, Jillian Harrison-Longworth has planned and delivered a wide range of short but focused activities that can be used to develop aspects of emotional resilience across five key areas: confidence, self-image, self-esteem, perseverance and cooperation. This book contains refined activities for each of these crucial sections that most commonly arise in schools and settings.50 Fantastic Ideas for Developing Emotional Resilience provides short but snappy practical activities as starting points for practitioners to develop emotional resilience in the children they work with. ...Show more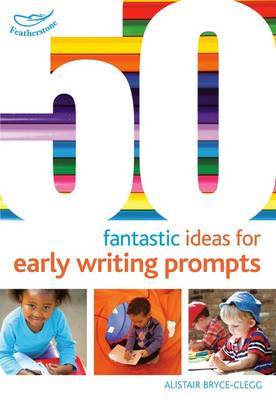 $19.99
AUD
Category: Language | Series: 50 Fantastic Ideas
If children are not interested or motivated by what they have been asked to write about, you can be sure that any writing you do get will be rushed, short and a bit half-hearted. In 50 Fantastic Ideas for Early Writing Prompts, Alistair Bryce-Clegg offers a collection of all of his favourite ideas and i nspirations that have motivated the children he works with to pick up their pencils and get scribbling ...Show more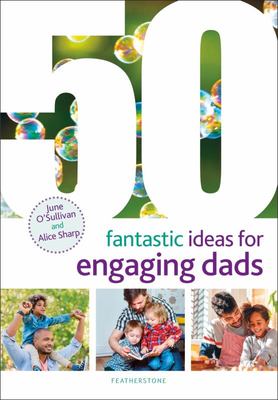 $19.99
AUD
Category: At Home | Series: 50 Fantastic Ideas Ser.
Children benefit from the sensitive and supportive engagement of both their parents from the earliest of ages, but involving dads can be challenging. This book is designed to provide simple and accessible activities for practitioners looking to engage dads. Both June and Alice work with dads on a daily basis, helping them to understand their contribution to their children's development and longer term educational success. Realising how they can add to what the mums or other carers do in a different but complementary way, and how simple activities can enrich their children's lives, helps strengthen the bond between father and child. Each simple but effective idea in this book has been developed and written with the intention of promoting child and family well being, helping both children and families grow together. ...Show more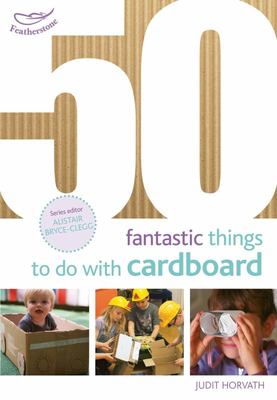 $19.99
AUD
Category: Play | Series: 50 Fantastic Ideas Ser.
In order to be able to think creatively, children have to be encouraged to use their imaginations and play autonomously. When setting up open-ended learning opportunities that stimulate children to investigate possibilities practitioners need easily accessible, cost effective resources. The rationale be hind using cardboard boxes is the simple fact that they are cheap and open-ended, meaning they can be easily sourced and simply transformed by both adults and children. A cardboard box is a resource that when left alone, does nothing in particular but comes to life in the hands of children, requiring them to use their imagination or to build on their past experiences. Boxes as open-ended materials greatly enhance the play experience, as they require children to bring their thoughts into the play experience in a deeper way. ...Show more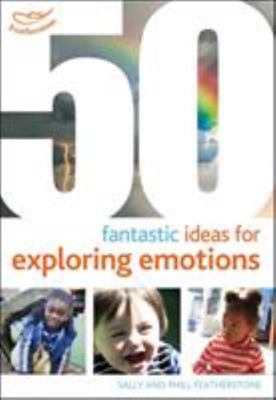 $22.99
AUD
Category: Investigations | Series: 50 Fantastic Ideas Ser.
The '50 Fantastic Things' series is a no nonsense, ideas bank ... no frills, just 50 examples of great ideas already in practice Ideal for the busy practitioner they offer a a 'dip in' approach to accessing ideas that they may not have thought of. Simple inspiring ideas is just what they need to reignit e their enthusiasm. ...Show more