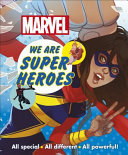 $9.99
AUD
Category: Teen Graphic Novels
Meet 14 very special Marvel Super Heroes. Captain Marvel is brave. Moon Girl has big dreams. Hawkeye likes new challenges and Black Panther protects people. Super Heroes come from different worlds, but what unites them all is fighting for good. DK's Marvel We Are Super Heroes introduces children to co ol, inspirational characters with different backgrounds and personalities, from Miles Morales to America Chavez. Children will learn more about their favourite heroes, get to know new heroes, and discover the similarities with themselves. Celebrate who you are and find out what it takes to be a hero! 2020 MARVEL ...Show more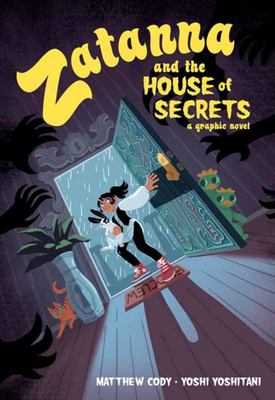 $16.99
AUD
Category: Teen Graphic Novels
Zatanna and her professional magician father live in a special house, the House of Secrets, which is full of magic, puzzles, mysterious doors, and storybook creatures--it's the house everyone in the neighborhood talks about but avoids. Not that Zatanna cares, though, because she is perfectly content. B ut at school one day, Zatanna stands up to a bully and everything changes ... including her friends. Suddenly, Zatanna isn't so sure about her place in the world, and when she returns home to tell her father, he's gone missing, lost within their own home. With thrilling twists from writer Matthew Cody and dazzling artwork by Yoshi Yoshitani, Zatanna and the House of Secretswill delight readers at the turn of every page--and the opening of every door! ...Show more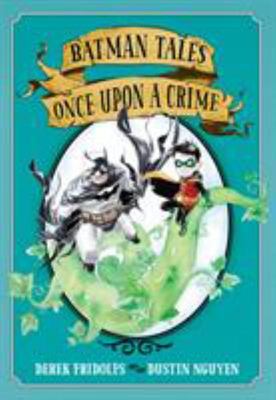 $16.99
AUD
Category: Teen Graphic Novels
Once upon a crime in Gotham... Damian Wayne dreams of becoming a real boy wonder--as long as he can avoid telling lies and making his nose grow. Batman's butler takes an unexpected trip through the looking glass and finds himself in a topsy-turvy world, for Alfred's in Wonderland! Gotham City Police Department detectives interrogate Gotham's most dangerous criminals looking for the princess who stole the pea. And Batman meets a snow queen who leads him on a dangerous quest. Derek Fridolfs and Dustin Nguyen, the creative team behind LI'L GOTHAM, return to their Bat-roots--this time with a fairy-tale flair! ...Show more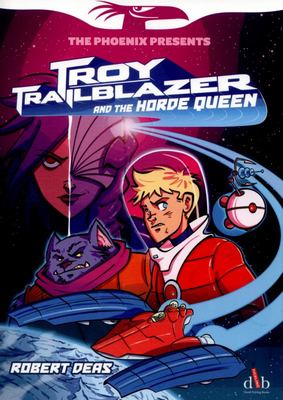 $19.99
AUD
Category: Teen Graphic Novels | Series: The Phoenix Presents
Troy Trailblazer and his team of intergalactic adventurers hold the future in their hands! Can they save the universe from the villainous Horde Queen before the past catches up with them?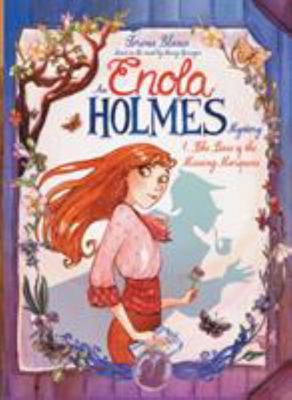 $22.99
AUD
Category: Teen Graphic Novels | Series: Enola Holmes
Raised by her mother on the family's country manor, Enola wakes on her 14th birthday to discover that her mother has disappeared, leaving only a collection of flowers and a coded message book. With Sherlock and Mycroft determined to ship her off to a boarding school, Enola escapes, displaying a cleverne ss that even impresses the elder Holmes. But nothing prepares her for what lies ahead. Her journey quickly leads her into the dark and sordid neighborhoods of London where she finds herself involved in the kidnapping of a young marquess. Will Enola evade her two brothers and succeed in her new independent life, even as she continues to follow her mother's trail? This delightfully drawn graphic novel adaptation also includes a portfolio of pages from Enola's secret notebook. ...Show more
$27.99
AUD
Category: Teen Graphic Novels
She will become one of the world's greatest heroes- WONDER WOMAN. But first she is Diana, Princess of the Amazons. And her fight is just beginning. Based on the New York Timesbestselling novel by Leigh Bardugo, this graphic novel adaptation brings to life Diana's first adventure beyond the hidden shores of Themyscira. Diana longs to prove herself to her legendary warrior sisters. But when the opportunity finally comes, she throws away her chance at glory and breaks Amazon law--risking exile--to save a mere mortal. Even worse, Alia Keralis is no ordinary girl and with this single brave act, Diana may have doomed the world. Alia just wanted to escape her overprotective brother with a semester at sea. She doesn't know she is being hunted. When a bomb detonates aboard her ship, Alia is rescued by a mysterious girl of extraordinary strength and forced to confront a horrible truth- Alia is a Warbringer--a direct descendant of the infamous Helen of Troy, fated to bring about an age of bloodshed and misery. Together, Diana and Alia will face an army of enemies--mortal and divine--determined to either destroy or possess the Warbringer. If they have any hope of saving both their worlds, they will have to stand side by side against the tide of war. ...Show more
$26.99
AUD
Category: Teen Graphic Novels | Series: Science Comics Ser.
Every volume of Science Comics offers a complete introduction to a particular topic--dinosaurs, coral reefs, the solar system, volcanoes, bats, flying machines, and more. These gorgeously illustrated graphic novels offer wildly entertaining views of their subjects. Whether you're a fourth grader doing a natural science unit at school or a thirty year old with a secret passion for airplanes, these books are for you!In this volume, a young girl named Fahama needs to learn about the brain as fast as possible in order to escape from the clutches of a mad scientist and his zombie assistant! How did the brain evolve? How do we remember things? What makes you, YOU? In THE Brain, get an inside look at the most advanced operating system in the world . . . if you have the nerve! ...Show more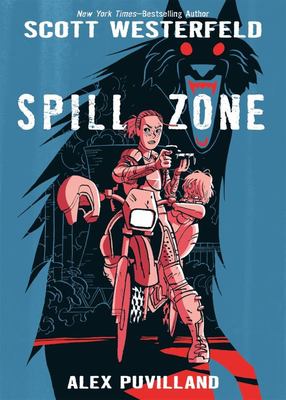 $22.99
AUD
Category: Teen Graphic Novels | Series: Spill Zone
Three years ago an event destroyed the small city of Poughkeepsie, forever changing reality within its borders. Uncanny manifestations and lethal dangers now await anyone who enters the Spill Zone.The Spill claimed Addison's parents and scarred her little sister, Lexa, who hasn't spoken since. Addison p rovides for her sister by photographing the Zone's twisted attractions on illicit midnight rides. Art collectors pay top dollar for these bizarre images, but getting close enough for the perfect shot can mean death--or worse. When an eccentric collector makes a million-dollar offer, Addison breaks her own hard-learned rules of survival and ventures farther than she has ever dared. Within the Spill Zone, Hell awaits--and it seems to be calling Addison's name. ...Show more
The Terror of the Kraang
by Matthew K. Manning; Jon Sommariva (Illustrator)
$14.99
AUD
Category: Teen Graphic Novels | Series: Batman / Teenage Mutant Ninja Turtles Adventures Ser.
The evil Kraang travel across dimensions to attack Gotham City. The Teenage Mutant Ninja Turtles arrive to help Batman and his sidekicks stop them. But can this dynamic duo of heroic teams stop the inter-dimensional danger in time?BATMAN and the TEENAGE MUTANT NINJA TURTLES team up in this one-of-a-kind comic series. Exploding with high-impact art and fast-paced text -- and enhanced with educational back matter -- these comic books are sure to be a hit ...Show more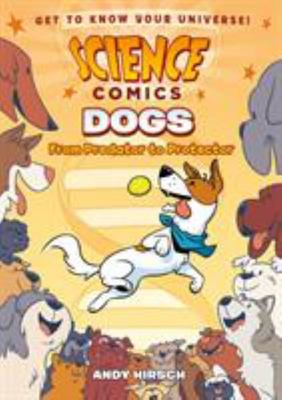 $26.99
AUD
Category: Teen Graphic Novels | Series: Science Comics Ser.
Readers are invited to join a friendly mutt on a journey to discover the secret origin of dogs, how genetics and evolution shape species, and where in the world his favorite ball bounced off to in this edition of Science Comics. Full color.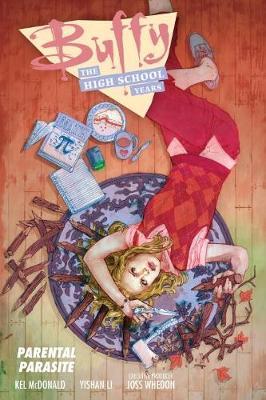 $5.00
AUD
$19.99
(74% off)
Category: Teen Graphic Novels | Series: Buffy the High School Years | Reading Level: General Adult
Buffy struggles to deal with her mom Joyce's newfound interest in spending time with her. Balancing that with her schoolwork, her friends, and her regular vampire-slaying duties is a challenge. However, when Joyce becomes hypnotized by a child-like demon that craves motherly care, Buffy experiences a ne w kind of sibling rivalry-except in Buffy's case, her osiblingo is actually a monster!Author Kel McDonald (Misfits of Avalon) and artist Yishan Li return for more high school adventures of Buffy the Vampire Slayer!Series Overview- This is the 3rd volume in the Buffy-The High School Years series! This is an original graphic novel. ...Show more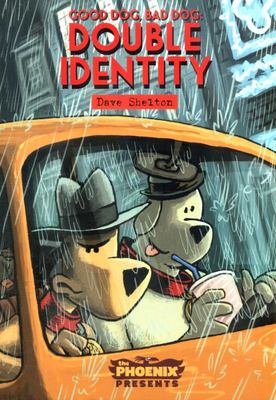 $16.99
AUD
Category: Teen Graphic Novels | Series: The Phoenix Presents
Muttropolis is movie central, and there's been a killing in Collie-wood. This calls for Kirg Bergman and Duncan McBoo, the craftiest cops around! The city is full of mean mongrels who are determined to stop them sniffing out the truth. But they haven't reckoned with the finest milkshake-fuelled minds in the force! Criminals beware: Bergman and McBoo are on your tail! ...Show more