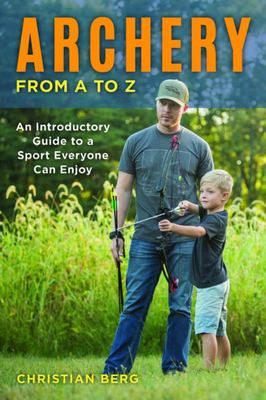 $44.99
AUD
Category: Sport | Series: G - Reference,Information and Interdisciplinary Subjects Ser.
A beginner's guide to equipment and shooting fundamentals for new shooters of all ages. Covers all the basics from purchasing the first bow to shooting techniques, plus an introduction to competitive archery and resources. Youth archery is a vibrant segment of the sport thanks to popular feature films. ...Show more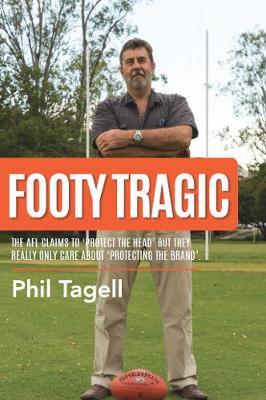 $32.95
AUD
Category: Sport
Phil Tagell is an ordinary footy fan and grass-roots volunteer who stood up for an injured player denied the aid of the stretcher when he was accidentally knocked unconscious in an under 18 practice game in early 2009. For his efforts, he was king-hit by the umpire who denied the player the use of the s tretcher. The umpire had quite a history of threatening and carrying out violence but his employers, AFL Queensland, denied all knowledge of his history, 'we knew nothing' was their defence and for 2 fractures of the skull, permanent disabilities, 8 months off work, and considerable pain and suffering, all Phil got was a bill for their legal fees. So much for 'protecting the head', their only priority was to protect their brand and deny all liability. Phil appealed to Andrew Demetriou, then CEO of the AFL and despite his plea for some consideration, he only got a threat of more legal fees and bankruptcy. His 1000s of hours as a club volunteer, support for indigenous players, his 3 sons' 800+ games and still going, his father's career in footy and his membership of 4 clubs at various levels meant nothing to Demetriou. Read his story from his earliest days as a Magpies' supporter in Melbourne to his significant contribution to the game in Queensland and you will be shocked that he has been treated so shabbily as he has. ...Show more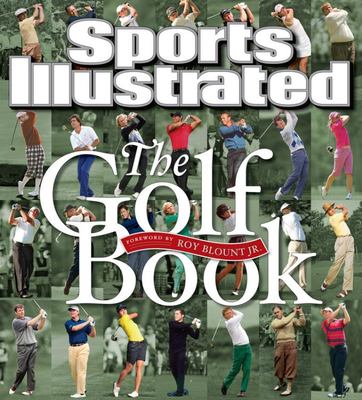 The Golf Book
by Sports Illustrated Editors; Roy Blount Jr. (Foreword by)
$19.99
AUD
$39.99
(50% off)
Category: Sport | Reading Level: General Adult
In a history spanning more than 500 years, a Scottish seaside pastime has become the passionate pursuit of 60 million players and 10 times as many fans worldwide. Along the way, golf has provided heroes, heroines and moments that live forever in the hearts of those who follow the sport. In its 296 stirr ing pages, THE GOLF BOOK offers a spectacular tribute to an old game that never runs short of surprises--a celebration of the grand, still-unfolding story of golf. ...Show more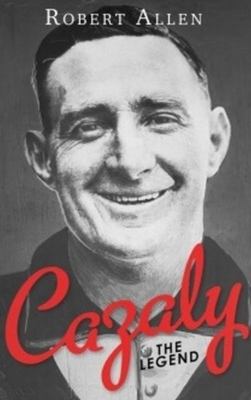 $49.95
AUD
Category: Sport
Up There Cazaly is a biography on one of the best known names in Australian Football.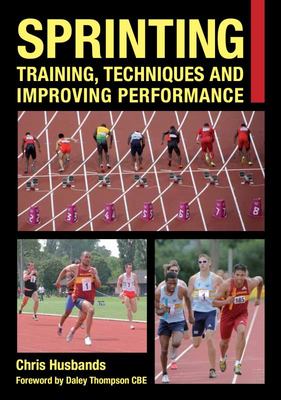 $49.99
AUD
Category: Sport | Series: Crowood Sports Guides
A huge amount of time, planning and preparation goes into creating a world-class sprinter. Sprinting - Training, Techniques and Improving Performance is an essential guide for all athletes at the beginning or development stages of their sprint careers who are committed to running faster. The book covers all sprint events from 60metres to 400 metres, as well as the hurdles and relay; principles of biomechanics, limiting factors and potential areas of capability; training and planning; prehab and avoiding injuries; practical nutritional advice and strength and conditioning. Whatever your level, this book provides valuable advice that will help you achieve your goal. Foreword by Daley Thompson CBE. Fully illustrated with 150 colour photographs. ...Show more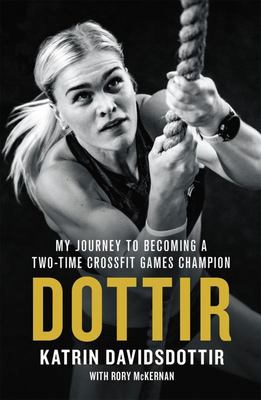 $32.99
AUD
Category: Sport
Dottir is the inspiring and poignant memoir from two-time consecutive CrossFit Games Champion Katrin Davidsdottir. As one of only two women in history to have won the title of "Fittest Woman on Earth" twice, Davidsdottir knows all about the importance of mental and physical strength. She won the title i n 2015, backing it up with a second win in 2016, after starting CrossFit in just 2011. A gymnast as a youth, Davidsdottir wanted to try new challenges and found a love of CrossFit. But it hasn't been a smooth rise to the top. In 2014, just one year before taking home the gold, she didn't qualify for the Games. She used that loss as motivation and fuel for training harder and smarter for the 2015 Games. She pushed herself and refocused her mental game. Her hard work and perseverance paid off with her return to the Games and subsequent victories in 2015 and 2016. In Dottir, Davidsdottir shares her journey with readers. She details her focus on training, goal setting, nutrition, and mental toughness. ...Show more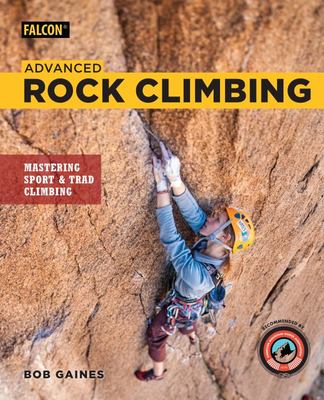 $59.99
AUD
Category: Sport
Recommended by the American Mountain Guides Association Advanced Rock Climbing, written by AMGA Certified Rock Instructor Bob Gaines, covers concepts and topics for today's rock climbers looking to take their skills and experience to the next level. Combining up-to-date and complete information on topro ping, anchors, rappelling, safety and rescue techniques, gear, and so much more in one comprehensive book, Advanced Rock Climbing is a must-have title for any serious climber or climbing instructor. Inside you'll find: -Detailed and thorough instructions on face climbing, crack climbing, and anchor systems -In-depth information on aid climbing, including the Yosemite Method -Best practices for leading sport and trad climbs -The latest rescue and assistance techniques And much, much more ...Show more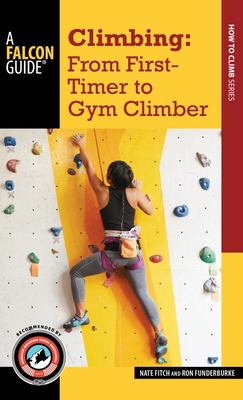 $29.99
AUD
Category: Sport
A fast, funny, deliciously feral collection of ripper yarns, jokes, and warped philosophy. Utterly unique, often baffling, always inspiring. Nick 'The Honey Badger' Cummins is loved all over the planet for his larrikin wit, amazing adventures and incredible lust for living. The Honey Badger Guide to Lif e is a handbook of maverick wisdom for anyone looking to go rogue, stand tall, dig in, have a dip ... and get smart, strong and happy in the process. Want to survive and thrive in the urban jungle? Read on - The Badger's got your back! ...Show more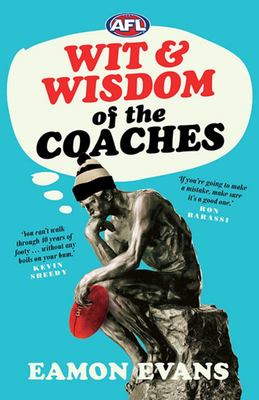 $19.99
AUD
Category: Sport
Whether you are an elite athlete, ambitious professional, dedicated parent or hard-working student, all of us are at times challenged by doubts and set-backs. This collection of inspiring and oft times hilarious quotes from some of Australia's leading AFL coaches will lighten your mood and give an insig ht into the lives of people truly challenged by adversity.  Here they offer up some brilliant thoughts to keep you winning! From Mick Malthouse: 'The meek may inherit the earth - but they will never win games of football.' From Allan Jeans: 'Footballers are like sausages ... you can fry them, grill them, bake them ... they're still sausages.' John Kennedy 'Don't think...DO!' And Jack Dyer about a concussed player who isn't sure who he is: 'Tell him he is John Coleman and send him back on.'   ...Show more