$16.99
AUD
Category: Secondary Poetry
The sun is shining and today feels like an adventure, only one I can go on whenever I want because I have a bicycle and friends and a city just waiting to be explored. With their new teacher's help, the kids in Class 5D ride to school together in a bicycle bus. Olivia can fix a puncture in two minutes a nd Max can ride on one wheel. Lily wishes she wasn't quite so wobbly and Jordi's been waiting forever to ride on the road. Dylan has a speedy getaway from alley cats, Dabir's glad to be part of a group and Zoe's bike even has a name (Esmeralda). Everyone loves their new way of getting to school. But there's a narrow stretch on Fishers Road with no white line to separate the cyclists from the local traffic, so Zoe and Max decide they need to make it right (even if that means breaking a few rules). Award-winning author Steven Herrick's latest verse novel is an ode to bike-riding, the environment and fixing the future. ...Show more
$17.99
AUD
Category: Secondary Poetry
It's time to reclaim poetry. Collected by international poetry sensation Nikita Gill, SLAM! You're Gonna Wanna Hear This is a joyful celebration of the ground-breaking poets making their voices heard in the spoken word scene. Empowering, inspiring and often hilarious, SLAMs are a platform for well-known and emerging talent from all walks of life where every style of poetry has a home. With poets such as Raymond Antrobus and Dean Atta guest starring alongside up-and-coming poets in the SLAM scene, this is the perfect introduction to world of modern poetry. Each poet will introduce their poem, tell you a little bit about themselves and give you a tip for preparing brilliant poetry for SLAMs. ...Show more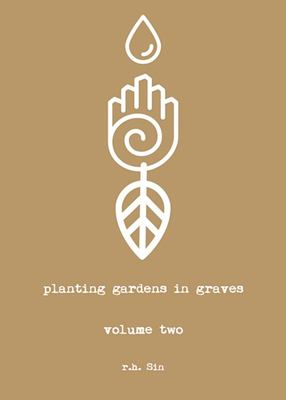 $29.99
AUD
Category: Poetry
 r.h. Sin continues his bestselling series with Planting Gardens in Graves II,  another powerful collection of poetry that hones in on the themes dearest to his readers. This series celebrates connection, mourns heartbreak, and above all, empowers its readers to seek the love they deserve.
$24.99
AUD
Category: Primary Poetry
A picture book of haiku-inspired poems celebrating the four seasonsBeautiful day!Teach me, too, how to fly,mother swallow! In simple, poetic verse, a child observes their world from spring to summer, and autumn through winter, in this gentle ode to the seasons, accompanied by exquisite illustrations. ...Show more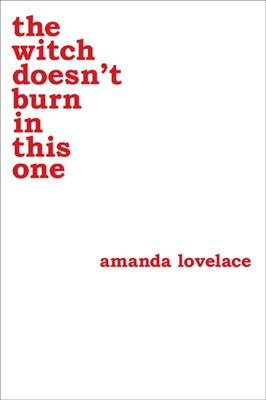 $24.99
AUD
Category: Poetry
The witch: supernaturally powerful, inscrutably independent, and now--indestructible. These moving, relatable poems encourage resilience and embolden women to take control of their own stories. Enemies try to judge, oppress, and marginalize her, but the witch doesn't burn in this one.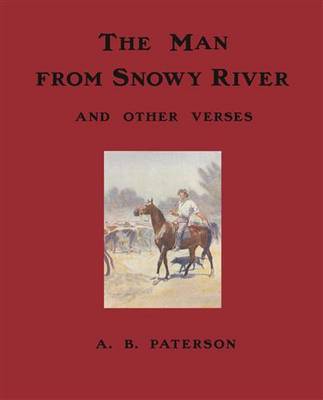 $16.99
AUD
Category: Poetry
These books were originally published in 1914 as a 'pocket editions for the trenches', designed for soldiers to slip into their back pockets and carry with them through their war days. Probably purchased by wives, girlfriends and mothers, they were a little piece of Australia to relish amongst the horro rs of war. The 47 poems in the book include all the favourites: A Bush Christening, A Mountain Station, Black Swans, Clancy of the Overflow, Conroy's Gap, In the Droving Days, Over the Range, Our New Horse, Saltbush Bill, The Man from Snowy River, and The Daylight is Dying. ...Show more

$9.99
AUD
Category: Poetry
This anthology commemorates childhood - from arrival into the world, through starting school - making friends and new discoveries, building hopes and dreams. It is illustrated with paintings of children: playing make-believe games, helping with chores, having fun with companions and falling asleep at th e end of the day. ...Show more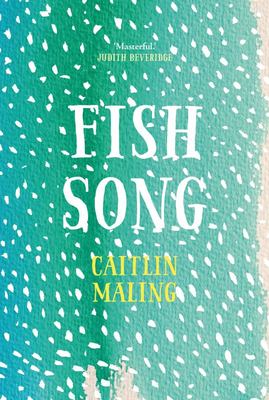 $24.99
AUD
Category: Poetry
Maling's new work is rich and diverse, exploring physical landscapes as well as historical and socio-cultural aspects of place. In her latest, deeply personal, collection Maling travels the coast of Western Australia writing about what the ocean provides--fish, livelihoods, sand and the ever-present sea breeze. In doing so she questions what poetry might offer by way of solace and reconnection in an age of climate change. ...Show more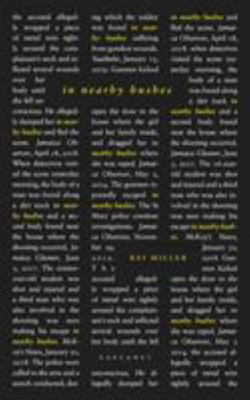 $24.99
AUD
Category: Poetry
The highly anticipated new collection from Forward Prize-winner Kei Miller explores his strangest landscape yet--the placeless place. Here is a world in which it is both possible to hide and to heal, a landscape as much marked by magic as it is by murder.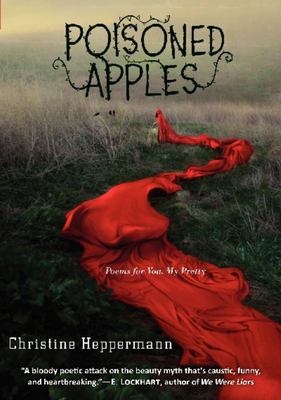 $24.99
AUD
Category: Poetry | Reading Level: Teen - Grade 7-9, Age 12-14
Every little girl goes through her princess phase, whether she wants to be Snow White or Cinderella, Belle or Ariel. But then we grow up. And life is not a fairy tale. Christine Heppermann's collection of fifty poems puts the ideals of fairy tales right beside the life of the modern teenage girl. With piercing truths reminiscent of Laurie Halse Anderson and Ellen Hopkins, this is a powerful and provocative book for every young woman. E. Lockhart, author of We Were Liars, calls it "a bloody poetic attack on the beauty myth that's caustic, funny, and heartbreaking." Cruelties come not just from wicked stepmothers, but also from ourselves. There are expectations, pressures, judgment, and criticism. Self-doubt and self-confidence. But there are also friends, and sisters, and a whole hell of a lot of power there for the taking. In fifty poems, Christine Heppermann confronts society head on. Using fairy tale characters and tropes, Poisoned Apples explores how girls are taught to think about themselves, their bodies, and their friends. The poems range from contemporary retellings to first-person accounts set within the original tales, and from deadly funny to deadly serious. Complemented throughout with black-and-white photographs from up-and-coming artists, this is a stunning and sophisticated book to be treasured, shared, and paged through again and again. ...Show more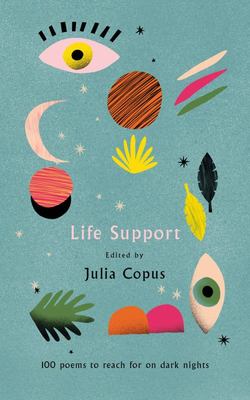 $35.00
AUD
Category: Poetry
These carefully selected poems will offer solace; provide an escape from the constant chatter of everyday thought; help make space for the unexpected; enable us to reinvent ourselves within the chaotic landscape of our lives. Some will be old favourites; others less well-known; all the poems will have t he power to surprise or move. A deeper, more lasting comfort comes from art that makes us sit up and listen, that reawakens the senses and offers new ways of looking - this is poetry that, in the best sense, unsettles us, in order to reconnect us with the world around us and bring us to a place of greater clarity. The anthology will be divided into the following sections: The deep heart's core (poems about places of sanctuary); As a boy I stood before it for hours (poems that remind us to place our focus 'out there'; that show us how to be mindful); A world in a grain of sand (poems that play with the notion of scale, so that the tiny becomes large and the large tiny - putting things in perspective); Stilll life (poems about focusing on a specific moment); and Another Self (poems on friendship/companionship; a sense of everyone being in the same boat). ...Show more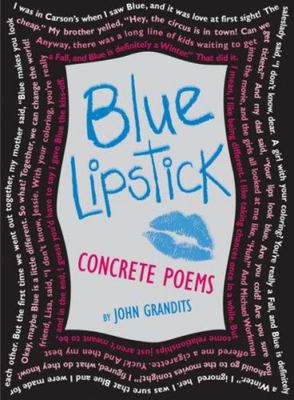 $17.99
AUD
Category: Poetry
A 15-year-old girl named Jessie voices typical--and not so typical--teenage concerns in this unique, hilarious collection of poems. Her musings about trying out new makeup and hairstyles, playing volleyball and cello, and dealing with her annoying younger brother are never boring or predictable. Who els e do you know who designs her own clothes and writes poetry to her cat? Jessie's a girl with strong opinions, and she isn't shy about sharing them. Her funny, sarcastic take on high school life is revealed through concrete poetry: words, ideas, type, and design that combine to make pictures and patterns. The poems are inventive, irreverent, irresistible, and full of surprises--just like Jessie--and the playful layout and ingenious graphics extend the wry humor. ...Show more