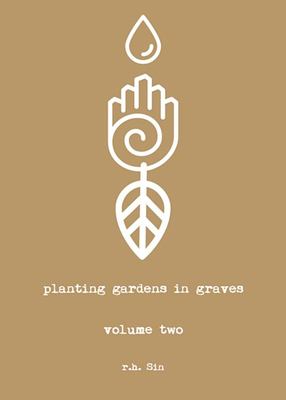 $29.99
AUD
Category: Poetry
 r.h. Sin continues his bestselling series with Planting Gardens in Graves II,  another powerful collection of poetry that hones in on the themes dearest to his readers. This series celebrates connection, mourns heartbreak, and above all, empowers its readers to seek the love they deserve.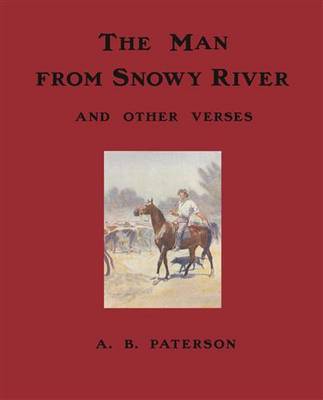 $16.99
AUD
Category: Poetry
These books were originally published in 1914 as a 'pocket editions for the trenches', designed for soldiers to slip into their back pockets and carry with them through their war days. Probably purchased by wives, girlfriends and mothers, they were a little piece of Australia to relish amongst the horro rs of war. The 47 poems in the book include all the favourites: A Bush Christening, A Mountain Station, Black Swans, Clancy of the Overflow, Conroy's Gap, In the Droving Days, Over the Range, Our New Horse, Saltbush Bill, The Man from Snowy River, and The Daylight is Dying. ...Show more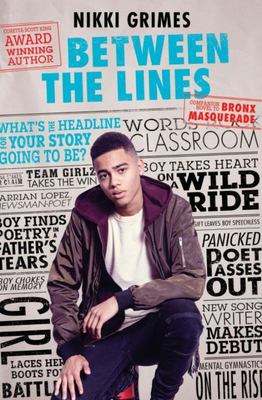 $29.99
AUD
Category: Poetry
Darrian dreams of writing for the New York Times. To hone his skills and learn more about the power of words, he enrolls in Mr. Ward's class, known for its open-mic poetry readings and boys vs. girls poetry slam. Everyone in class has something important to say, and in sharing their poetry, they learn t hat they all face challenges and have a story to tell-whether it's about health problems, aging out of foster care, being bullied for religious beliefs, or having to take on too much responsibility because of an addicted parent. As Darrian and his classmates get to know one another through poetry, they bond over the shared experiences and truth that emerge from their writing, despite their private struggles and outward differences. ...Show more
$9.99
AUD
Category: Poetry
This anthology commemorates childhood - from arrival into the world, through starting school - making friends and new discoveries, building hopes and dreams. It is illustrated with paintings of children: playing make-believe games, helping with chores, having fun with companions and falling asleep at th e end of the day. ...Show more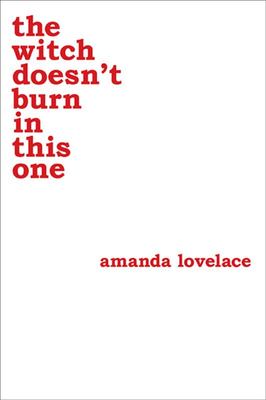 $24.99
AUD
Category: Poetry
The witch: supernaturally powerful, inscrutably independent, and now--indestructible. These moving, relatable poems encourage resilience and embolden women to take control of their own stories. Enemies try to judge, oppress, and marginalize her, but the witch doesn't burn in this one.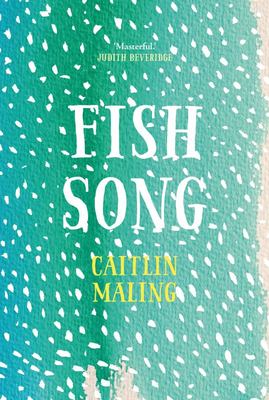 $24.99
AUD
Category: Poetry
Maling's new work is rich and diverse, exploring physical landscapes as well as historical and socio-cultural aspects of place. In her latest, deeply personal, collection Maling travels the coast of Western Australia writing about what the ocean provides--fish, livelihoods, sand and the ever-present sea breeze. In doing so she questions what poetry might offer by way of solace and reconnection in an age of climate change. ...Show more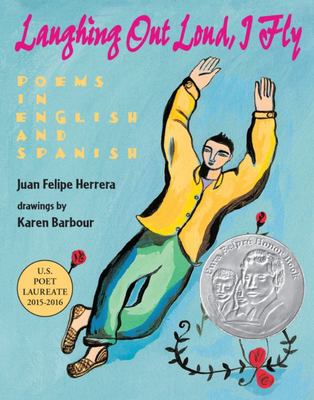 $19.99
AUD
Category: Poetry
From U.S. Poet Laureate Juan Felipe Herrera, here are stirring poems that read like music. Awarded the Pura Belpr Honor for this book, Herrera writes in both Spanish and English about the joy and laughter and sometimes the confusion of growing up in an upside-down, jumbled-up world--between two cultures , two homes. With a crazy maraca beat, Herrera creates poetry as rich and vibrant as mole de ol and pineapple tamales . . . an aroma of papaya . . . a clear soup with strong garlic, so you will grow & not disappear. Herrera's words are hot & peppery, good for you. They show us what it means to laugh out loud until it feels like flying. ...Show more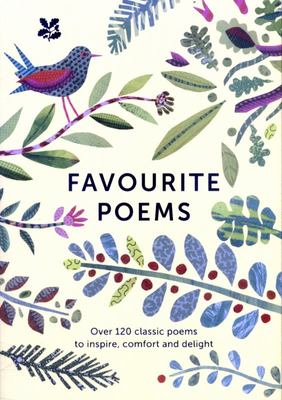 $19.99
AUD
Category: Poetry
An anthology of classic poems that are perfect for bedside reading, accompanied by charming illustrations by Jane Robbins. From Chaucer to Carroll, Shakespeare to Shelley, enjoy the UK's favorite poets in this gorgeous anthology by the National Trust. From Renaissance writers such as Christopher Marlowe , Victorians like Christina Rossetti, and Modernists such as T.S. Eliot, explore a variety of poets from all ages. Also included in this selection are poets who are connected to National Trust properties, such as Vita Sackville-West, who lived at Sissinghurst and Thomas Hardy, whose cottage is looked after by the National Trust. The poems in this book are organized by themes to make it easy to find a poem that can console or amuse, or for special occasions like readings at christenings and weddings. "Velvet Footsteps" celebrates our animal friends; "A Green & Pleasant Land" illustrates the beauty of our landscapes; "The Lone & Level Sands" explores smuggler's coves and the moods of the sea; "The Noise of Battle" recalls classic war poems. ...Show more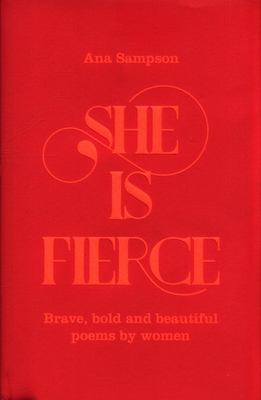 $29.99
AUD
Category: Poetry
She is Fierce: Brave, Bold and Beautiful Poems by Women is a powerful collection of 150 poems written by women - from classic, much loved poets to bold modern voices. Collected by poet Ana Sampson, this collection celebrates the centenary of women's suffrage at a time when we are still having important conversations about women's right to be treated as equals. It speaks of universal experiences and emotions. The anthology is divided into the following sections: Roots and Growing Up Friendship Love Nature Freedom, Mindfulness and Joy Society, Fashion and Body Image Courage, Protest and Resistance Endings She is Fierce contains an inclusive array of voices, from modern and contemporary poets such as Maya Angelou and Grace Nichols to poets from previous centuries including Emily Dickinson, Christina Rossetti, Ella Wheeler Wilcox and Charlotte Bronte. ...Show more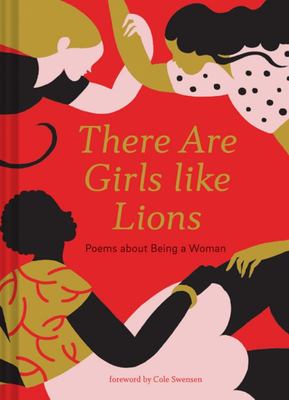 There Are Girls Like Lions
by Cole Swenson; Karolin Schnoor (Illustrator); Mallory Farrugia
$32.99
AUD
Category: Poetry
For mothers, daughters, sisters, wives, partners, and friends, here are 30 stirring poems about the experience of being a woman. Rousing and empowering, There Are Girls like Lions is a celebration of womanhood in all its dimensions, including love, beauty, friendship, motherhood, work, aging, and much m ore. Packaged in an attractive case with foil stamping and featuring striking illustrations in metallic ink throughout, this powerful collection will resonate as a gift for any modern woman. ...Show more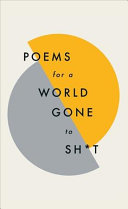 $24.99
AUD
Category: Poetry
DISCOVER THE AMAZING POWER OF POETRY TO MAKE EVEN THE MOST F**KED UP TIMES FEEL BETTER A beautiful little book of short, simple, classic and contemporary poems to dip into, to make life feel better. From Shakespeare and Shelley to Lemn Sissay and Kate Tempest, poets have always been the best at showin g us we're not alone, however sh*t things might seem. Funny, reflective, romantic and life-affirming - here is an anthology of poems to remind you to keep on looking at the stars: from that first 'what the f*ck' moment to empowering you to do something about this sh*t and ultimately realising that life is still beautiful after all. Rediscover old favourites and find some new treasures - you might be surprised just how much poetry can help. For fans of The Poetry Pharmacy, The Reading Cure and The Emergency Poet. ...Show more
$29.99
AUD
Category: Poetry
Courtney Peppernell understands that healing is a process, and Pillow Thoughts II eloquently captures the time and experience that one goes through on their journey to peace through restoration. A collection of inspirational and comforting poems for anyone who is mending from a broken heart.