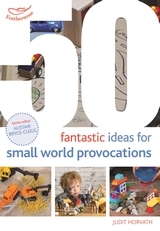 $19.99
AUD
Category: Play | Series: 50 Fantastic Ideas
Small world play offers a wide range of learning opportunities for young children. Acting out narrative and ideas through the manipulation of small or miniature equipment, tools, toys and objects helps children to respond to their environment. Play becomes representative of real-life situations and is a medium through which children can explore their own feelings about these events and experiences in a safe and productive way. The frequent inclusion of sensory elements in this play also deepens experiences. Small world play is rich in possibilities for specific, thematic, learning, such as gathering information about spaces, positions, colours and cultures. Small world play is entertaining, challenging, motivating and allows children to use their imaginations and decide on their own play choices. Many practitioners find it challenging to continually renew the play environment, but this book suggests ideas for how to ensure a meaningful play content that replicates environments or scenarios that children can connect to, using a large variety of resources from natural materials to specific props. Presented in the accessible, practical and flexible 50 Fantastics format, Judit Horvath's book is a compendium of ideas that will ensure you get the most out of small world play in your setting, without over stimulating and distracting the children involved. ...Show more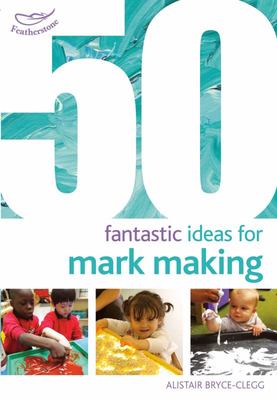 $19.99
AUD
Category: Play | Series: 50 Fantastic Ideas Ser.
Children are naturally drawn to making marks. Long before they pick up a pencil or a paintbrush, they will experiment with making marks using hands, fingers, feet etc. as well as various found objects that they come across in day-to-day life. For children to become really confident and secure mark maker s we need to provide them with lots of different opportunities with a variety of exciting mark making resources in many different contexts. Alistair Bryce-Clegg has collected together a whole host of ideas for different mark making utensils, as well as exploring numerous substances and surfaces that children can make marks on. Some of the ideas will support children to create their own 'masterpieces' while others will encourage them to make marks with other children in a group. As with all Alistair's ideas, 'engaging children' comes top of his list as when children are engaged they make the biggest steps forward on the road to writing and have the most fun! ...Show more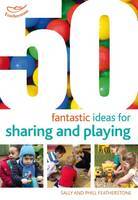 $22.99
AUD
Category: Play | Series: 50 Fantastic Ideas Ser.
Ideal for the busy practitioner the titles in this series offer offer a 'dip in' approach to accessing ideas that they may not have thought of. Simple inspiring ideas is just what they need to reignite their enthusiasm.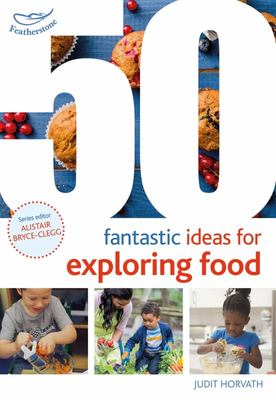 $19.99
AUD
Category: Play | Series: 50 Fantastic Ideas Ser.
Children have a natural curiosity towards real life procedures and being involved in cooking and all of its preparation activities has proven to stimulate young minds throughout history. By preparing simple meals together from scratch, children will naturally develop the love of good, healthy food, whil st it can also tackle the issue of fussy eaters, who are far more likely to try something they've prepared themselves. Based on Judit's sound practice as a qualified teacher and baker, having taken part in local and national conferences, she has gathered together a varied collection of activity ideas around cooking and baking from different cultures, with some added simple recipes too. ...Show more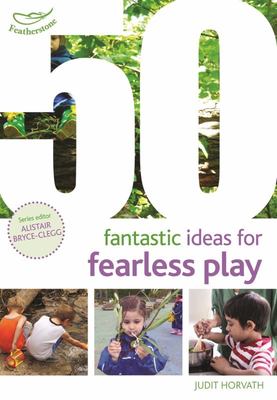 $19.99
AUD
Category: Play | Series: 50 Fantastic Ideas Ser.
Fearless play is a key element in developing a child's confidence, extending their limits, and helping them learn to assess risks and manage situations. This new edition to the 50 Fantastic series is full of fun and colourful ideas for facilitating fearless play in early years settings. The variety of a ctivities means there's something for every child to enjoy, ranging from basket making to mud racing. Each idea is targeted to help children face new challenges and explore the world around them, as well as helping to establish motor skills, coordination, and body awareness. A perfect resource for busy early years practitioners who want children in their care to play safely and fearlessly. ...Show more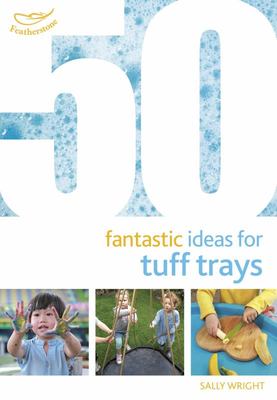 $19.99
AUD
Category: Play | Series: 50 Fantastic Ideas Ser.
The tuff tray is a staple resource that is often abandoned or underused in early years settings. However, when used effectively, a tuff tray can enhance a child's learning through its versatile usage, such as messy play or as enhancements to support themes and ideas that are being explored. A simple tuf f tray provocation can offer many learning opportunities to help a child progress and develop, as its sensory play approach promotes open-ended investigations and problem solving. 50 Fantastic Ideas for Tuff Trays is packed full of exciting activities that are not only simple and easy to prepare and manage, but that also use materials and tools found in most settings and at very low cost. With ideas for tuff trays that support books, promote mathematics and are ideal for celebrations and festivals, this book creates inviting opportunities for learning objectives to be met in an exciting and creative way. ...Show more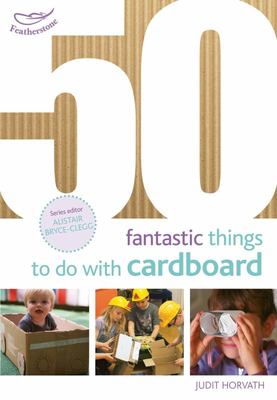 $19.99
AUD
Category: Play | Series: 50 Fantastic Ideas Ser.
In order to be able to think creatively, children have to be encouraged to use their imaginations and play autonomously. When setting up open-ended learning opportunities that stimulate children to investigate possibilities practitioners need easily accessible, cost effective resources. The rationale be hind using cardboard boxes is the simple fact that they are cheap and open-ended, meaning they can be easily sourced and simply transformed by both adults and children. A cardboard box is a resource that when left alone, does nothing in particular but comes to life in the hands of children, requiring them to use their imagination or to build on their past experiences. Boxes as open-ended materials greatly enhance the play experience, as they require children to bring their thoughts into the play experience in a deeper way. ...Show more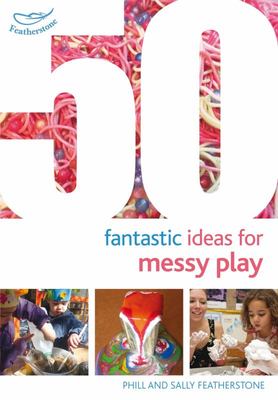 $19.99
AUD
Category: Play | Series: 50 Fantastic Ideas Ser.
Messy play is at the heart of the early years curriculum, supporting creativity and imagination, and giving children opportunities to experiment with tactile materials. This book offers 50 ideas for using natural resources, simple household items and recycled resources for low cost inspiration. Practiti oners and teachers in the early years are always looking for new ideas for messy and 'hands-on' play, and this book will give children many opportunities for exploration and investigation through sensory play. ...Show more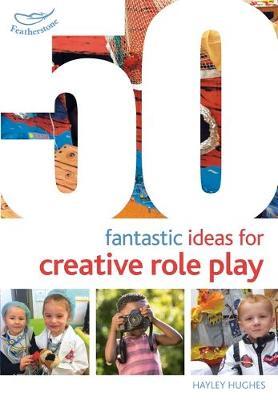 $19.99
AUD
Category: Play | Series: 50 Fantastic Ideas Ser.
Role-play is a fun and creative way to engage with children in EYFS, and is fundamental in developing children's learning and communication skills. This new addition to the 50 Fantastic series is filled with great ways to make the most of play-based learning in your environment. Each activity is linked to children's interests, and is designed to allow the child to learn, create, communicate, and have fun Many of the scenarios involve an element of problem solving to encourage team work, and the suggested props and locations are both easily sourced and well-suited to Early Years schools and settings. With a whole host of inspirational ideas with photos to match, this book is the perfect starting point for creating an outstanding role-play environment. ...Show more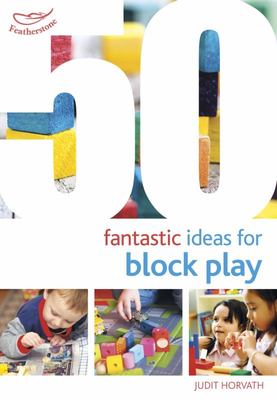 $19.99
AUD
Category: Play | Series: 50 Fantastic Ideas Ser.
Block play stimulates learning in all areas of development: intellectual, physical, social, emotional and communication as well as early maths and literacy. In this book, experienced author and practitioner Judit Horvath has put together a variety of exciting and challenging ideas that cover them all.So me activities include cheap, easily sourced props such as play dough, pebbles, fairy lights and flowers to capture the children's imaginations, while others prompt more challenging block play to encourage the development and understanding of complex patterns, such as classifying, sequencing, counting, fractions and problem solving.This creative collection of ideas featuring colourful and fun photography is a fantastic resource for incorporating successful and exciting block play into your setting. ...Show more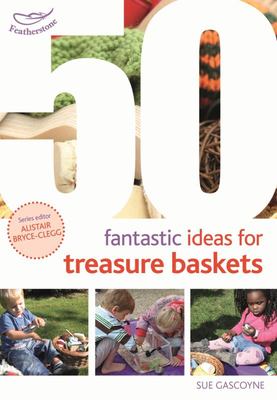 $19.99
AUD
Category: Play | Series: 50 Fantastic Ideas Ser.
A quality well-made treasure basket offers children a wealth of exploration, play and learning opportunities that are not only great fun, but also match the requirements of the EYFS framework. Drawing on her years of experience and extensive knowledge of children's interaction, author and practitioner S ue Gascoyne provides 50 effective and fun ways to engage children in sensory-rich treasures that offer 'a world in a basket'.50 Fantastic Ideas for Treasure Basketsincludes the child-led stages of treasure basket play using the author's original Sensory Play Continuum as a framework, as well as adult-initiated activities for using treasure baskets with children. Its simple format supports practitioners, and ultimately the children in their care, in getting the most out of this amazing resource. ...Show more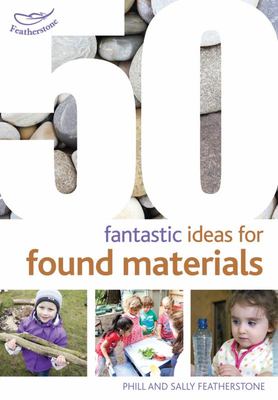 $19.99
AUD
Category: Play | Series: 50 Fantastic Things Ser.
Children love constructing models and other objects, and working with found and recycled materials has a firm and continuing place in the early years, encouraging children to be imaginative and creative as they practice their skills in joining, wrapping, bending and cutting. These materials that are oft en free or low cost, are available everywhere, waiting for imaginative practitioners to find and use them. This book gives you 50 ideas for using free, cheap and recycled materials in your setting, both for creative and independent play and for specific projects. The resources suggested are all easily available, and the ideas are only starters for the continuing interest children have in this sort of work. ...Show more