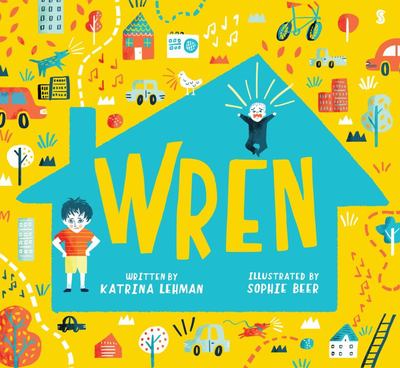 Wren
by Katrina Lehman
$24.99
AUD
Category: Picture Books Hardback
Wren just wants a bit of peace and quiet. What he gets is the noisiest baby sister you could ever imagine! But when Wren runs away to the country, he discovers that maybe peace and quiet isn't all he needs . . . With bright, modern illustrations and a powerfully simple story, any child (and any parent! ) who's ever had to deal with a noisy sibling will love Wren. This debut from the new team of Katrina Lehman and Sophie Beer is sure to delight. ...Show more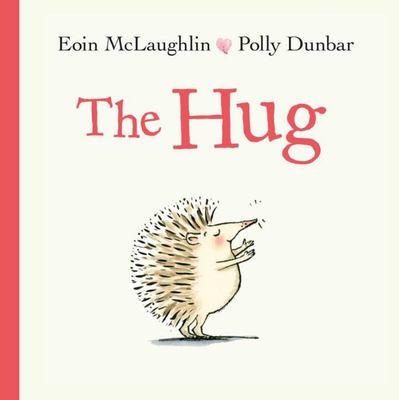 The Hug (mini hardback)
by Eoin McLaughlin; Polly Dunbar (Illustrator)
$12.99
AUD
Category: Picture Books Hardback | Series: A\Hedgehog and Tortoise Story Ser.
In this clever flipbook, both a hedgehog and a tortoise are looking for a hug. They ask all the other animals they come across but for some reason no one will hug them. Until a wise owl explains: Hedgehog is too spiky; Tortoise is too bony. And that's when they find each other!A beautiful, heartwarming picture book with all the universal appeal of Guess How Much I Love You. ...Show more
Old Pig
by Margaret Wild
$24.99
AUD
Category: Picture Books Hardback
Old Pig and Granddaughter have lived together for a long, long time. They share everything, including the chores, until the day when Old Pig does not get up as usual for breakfast. Calmly she pays her bills and puts her affairs in order. Then she takes Granddaughter on a last, long walk - looking and li stening, smelling and tasting...Old Pig and Granddaughter say goodbye to each other in the best way they know...A tender story of living and loving, giving and receiving; a glorious celebration of the world. ...Show more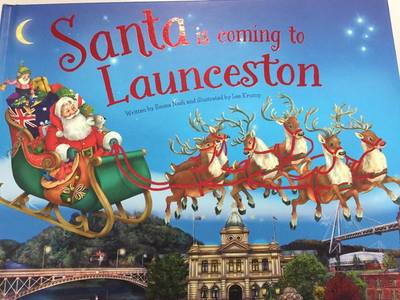 $27.99
AUD
Category: Picture Books Hardback
2019 marks 50 years since The Very Hungry Caterpillar first munched his way through a variety of delicious food - and our hearts. To celebrate this milestone, we are releasing a limited hardback edition of this beloved classic, complete with stunning golden jacket and bonus content - the story of the ma king of this classic, and a letter to the reader from Eric Carle himself. Since its first publication in 1969, The Very Hungry Caterpillar has now sold over 50 million copies worldwide and has been translated into over sixty-two languages. "Every child should have a copy" -- Daily Telegraph ...Show more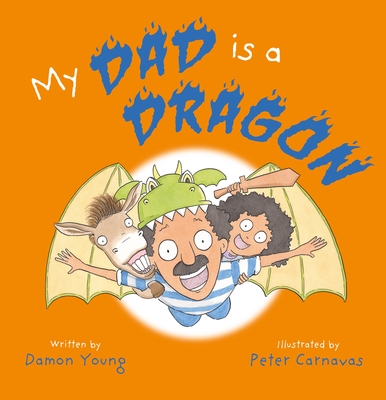 My Dad Is a Dragon
by Damon Young; Peter Carnavas (Illustrator)
$24.95
AUD
Category: Picture Books Hardback
Some dads pull billy carts, painted blue and black. But my dad is a dragon . . . I sit upon his scaly back! All dads are different. But what if your dad was reallydifferent? What if your dad was a dragon?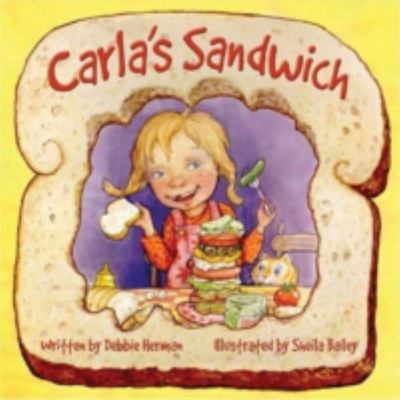 $34.95
AUD
Category: Picture Books Hardback
This charming story presents a new way for young children to understand how to creatively embrace who they are, no matter what others think. Carlas lunch box is filled with odd delights like the Olive, Pickle and Green Bean Sandwich, the Banana-Cottage-Cheese Delight, and the unforgettable Chopped Liver , Potato Chips, and Cucumber Combo. To Carla, they are delicious and creative lunches, but her teasing classmates are unconvinced and abandon her at the lunch table to eat her bizarre sandwiches alone. One day, however, tables turn when Busterthe worst tease of allforgets his lunch on the day of the picnic and Carla thoughtfully offers him her extra sandwich. Her own spirited nature helps Carla teach her classmates that "unusual" can actually be good. Lively illustrations help showcase the book's messages of acceptance, tolerance, individuality, and creativity, and the funny plot and authentic dialogue are sure to make this tale a favorite among elementary school children. Carla's creative sandwich solution ...Show more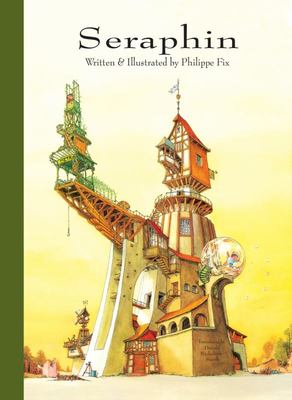 Seraphin
by Philippe Fix (Illustrator); Donald Nicholson-Smith (Translator)
$29.99
AUD
Category: Picture Books Hardback
From Hans Christian Andersen award-winning author Philippe Fix, a dazzling portrait of a dreamy optimist filling Paris with ingenious gadgets, toys, and magical contraptions.   Seraphin, dreaming of gardens full of birdsongs, sunny avenues, and flowers, works as a ticket seller in a metro station unde rground. One day, after being scolded by the stationmaster for trying to save a butterfly that had flown into the station by accident, he learns that he has inherited an old, dilapidated house. Overjoyed by the possibilities, he and his friend Plume set about building the house of their dreams, and much more besides Philippe Fix's illustrations, cinematic in their scope, have enchanted children since their 1967 d but. In a fresh translation, Seraphin now allows a new generation to experience the wonder and inventive spectacle of the original. ...Show more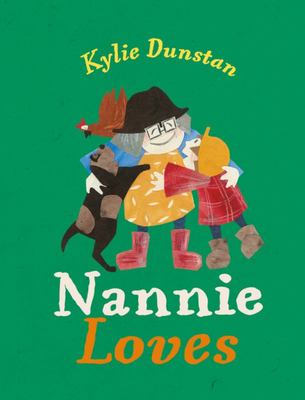 $5.00
AUD
$24.99
(79% off)
Category: Picture Books Hardback
Nannie lives on a farm with rolling hills, a muddy creek, and lots of animals. But what Nannielovesmost is when her family comes to stay.
$24.99
AUD
Category: Picture Books Hardback | Series: The Crayons
Includes an original art print by Oliver Jeffers The two most popular, colorful picture books in a generation are now available together in a joint slipcased edition--the perfect gift for the holiday season In 2013, Drew Daywalt and Oliver Jeffers' picture book, The Day the Crayons Quit, became a #1 be stselling smash-hit. It featured a boy named Duncan and his funny, disgruntled cast of crayons who decided enough was enough--it was time to walk off the job. Luckily, Duncan managed to convince them to come back to work and a second book was born, The Day the Crayons Came Home, in which a new cast of crayons found themselves displaced--and not all in one piece--in need of finding a way home. Now these two books are available together for the first time in a joint slipcased edition.   What's better than receiving a copy of The Day the Crayons Quit or The Day the Crayons Came Home? Receiving them both A must-have gift purchase for the holiday season, The Day the Crayons Quit Slipcase is a timely and handy offering for fans who've already fallen in love with these funny books and those who will take delight in discovering these colorful tales.   Praise for The Day the Crayons Came Home   One of Parents Magazine's Ten Best Children's Books of 2015   A Publishers Weekly Best Book of the Year   "Highly anticipated (yes, even for adults)" --Entertainment Weekly "Mr. Daywalt's text blends with Mr. Jeffers's illustrations to make a picture book that will have children clamoring for more crayon adventures."--The Wall Street Journal   * "A masterwork of humor and design . . . Sure to be as popular as The Day the Crayons Quit."--Booklist, starred review   * "A brilliant, colorful tale that begs to be read aloud and a must-have for all collections."--School Library Journal, starred review   * "Once again, Daywalt and Jeffers create rich emotional lives and personalities for their colorful cast, and it's hard to imagine a reader who won't be delighted."--Publishers Weekly, starred review   "Drew Daywalt and Oliver Jeffers once again offer perceptive and frequently hilarious insights...The Day the Crayons Came Home will have readers of all ages chuckling--and will inspire kids' empathy and imagination in equal measure."--BookPage   Praise for The Day the Crayons Quit   The #1 New York Times bestselling phenomenon--over two years on the bestseller list   Winner of the E.B. White Read-Aloud Award   Amazon's 2013 Best Picture Book of the Year   A Barnes & Noble Best Book of 2013   Goodreads' 2013 Best Picture Book of the Year   * "Hilarious . . . Move over, Click, Clack, Moo; we've got a new contender for the most successful picture-book strike." -BCCB, starred review   "Jeffers . . . elevates crayon drawing to remarkable heights." -Booklist   "Fresh and funny." -The Wall Street Journal   "This book will have children asking to have it read again and again." -Library Media Connection   * "This colorful title should make for an uproarious storytime." -School Library Journal, starred review   * "These memorable personalities will leave readers glancing apprehensively at their own crayon boxes." -Publishers Weekly, starred review   "Utterly original." -San Francisco Chronicle ...Show more
$19.99
AUD
Category: Picture Books Hardback
Poor little Platypup is frightened of the dark. What is that shadow? Who made that noise? But there's nothing to fear. With his mother by his side, the little platypus ventures out of his burrow to explore. The moonlight dances on the water. Leaves whisper and gumnuts knock in the wind. Platypup disco vers that his home by the river is just as lovely in the dark of night as it is during the day! And that's not scary at all. ...Show more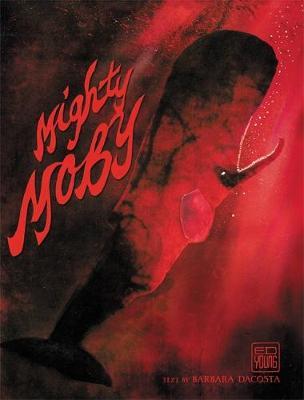 $5.00
AUD
$24.99
(79% off)
Category: Picture Books Hardback
A Moby Dick-inspired picture book adventure unlike any you've ever seen--with a surprise ending--from Caldecott Medal-winning artist Ed Young.Deep in the dark ocean, Mighty Moby lurks. Up above the ocean waves, a one-legged captain pursues the whale he clashed with long ago.Mighty Moby and the captain a re soon locked in another battle...but things aren't always what they seem. Caldecott Medalist Ed Young brings us a dynamically interactive story with a surprise twist that will have you rocking along to the waves of the ocean. ...Show more