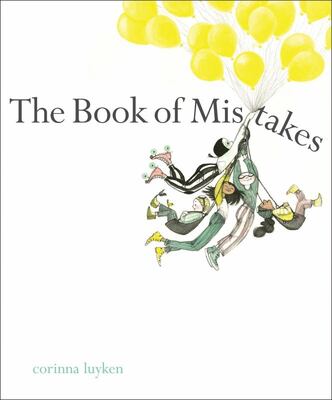 $32.99
AUD
Category: Picture Books | Reading Level: Children's - Grade 1-2, Age 6-7
One eye was bigger than the other. That was a mistake. The weird cat-cow-frog thing? Well, it made an excellent bush. And the inky smudges . . . they look as though they were always meant to be leaves floating gently across the sky. As one artist incorporates accidental splotches, spots, and misshapen things into her art, she transforms her piece in quirky and unexpected ways, taking readers on a journey through her process. Told in minimal, playful text, this story shows readers that even the biggest omistakeso can be the source of the brightest ideas-and that, at the end of the day, we are all works in progress, too. Fans of Peter Reynolds's Ishand Patrick McDonnell's A Perfectly Messed-Up Storywill love the funny, poignant, completely unique storytelling of The Book of Mistakes. And, like Oh, The Places You'll Go!, it makes the perfect graduation gift, encouraging readers to have a positive outlook as they learn to face life's obstacles. ...Show more
$14.99
AUD
Category: Picture Books
The creators of CHECK ON ME and FIRST DAY ask a very important question: What do you want to be when you grow up? The answers are sure to entertain and amuse parents and kids alike! What do you want to be when you grow up? A performer? An astronaut? A secret agent? From the team who brought you FIRST DA Y and CHECK ON ME comes a gorgeous and funny picture book about big dreams and even bigger imaginations! Ages 3+ 'Written with just as much enthusiasm and energy as its bright and colourful, varied and visually appetising illustrations, WHEN I GROW UP is fetchingly engaging and brilliantly stupendous. Perfect for classroom discussions' - CBCA READING TIME ...Show more
Scary Night
by Lesley Gibbes; King Stepehen Michael
$14.99
AUD
Category: Picture Books
Once upon a scary night, three friends set out on a journey.  But where were they going in the dead of the night, tip-toe creeping in the pale moonlight?
$21.99
AUD
Category: Biography
Rosie may seem quiet during the day, but at night she's a brilliant inventor of gizmos and gadgets who dreams of becoming a great engineer. When her Great-Great-Aunt Rose (Rosie the Riveter) comes for a visit and mentions her one unfinished goal-to fly-Rosie sets to work building a contraption to make h er aunt's dream come true. But when her contraption doesn't fly but rather hovers for a moment and then crashes, Rosie deems the invention a failure. On the contrary, Aunt Rose insists that Rosie's contraption was a raging success. You can only truly fail, she explains, if you quit. ...Show more

$29.99
AUD
Category: Picture Books
A hilariously clever geometry-inspired picture book from acclaimed author Marcie Colleen and popular illustrator Bob Shea. Perfect for fans of Amy Krouse Rosenthal.Ever since they were a dot and a speck, Circle and Square have been best friends.... Then someone new comes along: a cool, exciting Triangle . And three starts to feel like a crowd. . . . With their friendship bent out of shape, can they put it back together again? ...Show more
$12.99
AUD
Category: Children's Fiction | Series: Fudge | Reading Level: Children's - Grade 3-4, Age 8-9
Sometimes life in the Hatcher household is enough to make twelve-year-old Peter think about running away. His worst problem is still his younger brother, Fudge, who hasn't changed a bit since his crazy capers in Tales of a Fourth Grade Nothing. If you ask Peter, Fudge is just an older -- and bigger -- p ain. Then Peter learns that his mom is going to have a baby and the whole family is moving to Princeton for a year. It will be bad enough starting sixth grade in a strange place and going to the same school as Fudge. But Peter can imagine something even worse. How will he ever survive if the new baby is a carbon copy of Fudge? ...Show more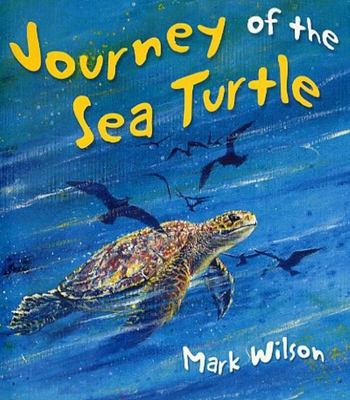 $16.99
AUD
Category: Picture Books
This beautifully illustrated and informative picture book by acclaimed environmental storyteller, Mark Wilson, is a story of survival. It follows the journey of an Australian sea turtle hatchling, from the beach of her birth and the predators there, to the dangers she faces at sea.
$14.99
AUD
Category: Picture Books
The words in his head became stronger than ever, 'To the SEA - to the SEA.' The smallest turtle is the last of his family to set out on the journey to the sea. The sand is hot and the danger is great - will he make it to the safety of the ocean? From Lynley Dodd, the creator of the much-loved Hairy Ma clary and Friends series. ...Show more
$16.99
AUD
Category: Children's Fiction
Stanley Paste is small. Really small. And he hates it. But when a new girl arrives at school, Stanley learns that perhaps being small is not so bad after all.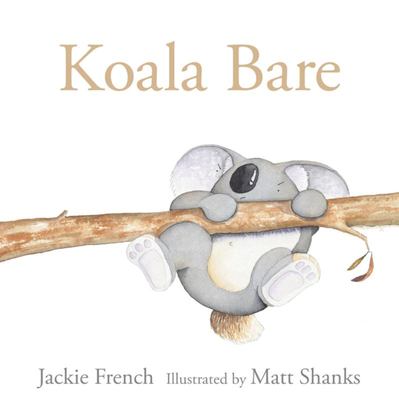 $14.99
AUD
Category: Picture Books | Reading Level: 7 Kids Picture Books
For too long koalas have been called bears. But this koala is out to prove to the world that he is BARE! And that never, ever, ever can a koala be called a bear  From the internationally renowned author of the bestselling Diary of a Wombat comes a hilariously funny picture book that Jackie French has created with talented new illustrator Matt Shanks.   ...Show more
$26.99
AUD
Category: Picture Books
A child, brave and curious about the world, flies high over the mountains, goes out on a limb, and dives into the deep. From here, he can see eye to eye with majestic and curious creatures, from the miniature to the enormous, the everyday to the fantastic.   From one of Australia's favorite picture bo ok creators comes a remarkable look at the connection between the animals that inhabit our Earth--even the human ones. Eye to Eye will give you an amazing new perspective on the world   ...Show more
$24.99
AUD
Category: Junior Nonfiction | Series: The Questioneers | Reading Level: near fine
A #1 New York Times Bestseller A Wall Street Journal Bestseller A USA Today Bestseller The creators of the New York Times bestselling picture books Rosie Revere, Engineer and Iggy Peck, Architect are back with a story about the power of curiosity in the hands of a child who is on a mission to use scienc e to understand her world. Ada Twist, Scientist, from powerhouse team Andrea Beaty and David Roberts, is a celebration of STEM, perseverance, and passion. Like her classmates, builder Iggy and inventor Rosie, scientist Ada, a character of color, has a boundless imagination and has always been hopelessly curious. Why are there pointy things stuck to a rose? Why are there hairs growing inside your nose? When her house fills with a horrific, toe-curling smell, Ada knows it's up to her to find the source. What would you do with a problem like this? Not afraid of failure, Ada embarks on a fact-finding mission and conducts scientific experiments, all in the name of discovery. But, this time, her experiments lead to even more stink and get her into trouble Inspired by real-life makers such as Ada Lovelace and Marie Curie, Ada Twist, Scientist champions girl power and women scientists, and brings welcome diversity to picture books about girls in science. Touching on themes of never giving up and problem solving, Ada comes to learn that her questions might not always lead to answers, but rather to more questions. She may never find the source of the stink, but with a supportive family and the space to figure it out, she'll be able to feed her curiosity in the ways a young scientist should. Iggy Peck and Rosie Revere have earned their places among the most beloved children's characters, and they have inspired countless kids and adults to follow their dreams and passions. Now in her own charming and witty picture book, determined Ada Twist, with her boundless curiosity for science and love of the question "Why?," is destined to join these two favorites. The book is the perfect tool to remind both young girls and women that they have the intelligence and perseverance to achieve their dreams. ...Show more