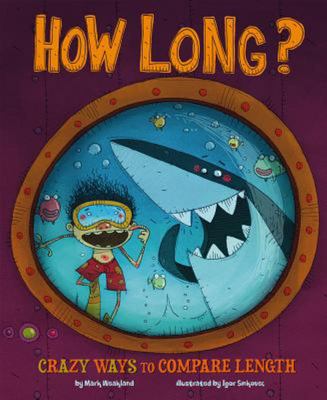 How Long? - Wacky Ways to Compare Length
by Jessica Gunderson; Advocate-Art Staff (Contribution by); Igor Sinkovec (Illustrator)
$28.99
AUD
Category: Measurement & Geometry | Series: Wacky Comparisons Ser. | Reading Level: Grade 01
How LONG is a dinosaur? How LONG is a ship? How LONG is a rockets Earth to moon trip?Australian Curriculum: Mathematics - Measurement And Geometry Australian Curriculum Correlation: (Years F-1) ACMMG006, ACMMG019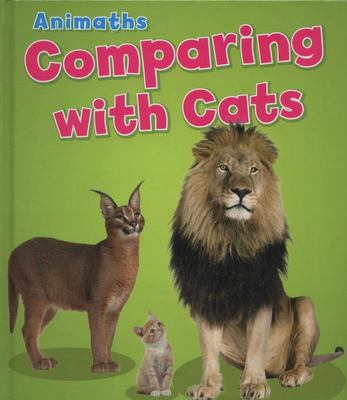 $24.99
AUD
Category: Measurement & Geometry | Series: Animaths | Reading Level: Grade 01
It's time to 'purr-fect' your math skills! Illustrated with cut-out photos on striking, colourful backgrounds to retain reluctant mathematician's interest, this book looks at comparing with cats!Australian Curriculum: Mathematics - Measurement And Geometry Australian Curriculum Correlation: (Ye ars F-1) ...Show more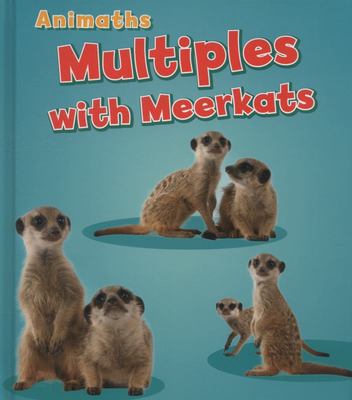 $24.99
AUD
Category: Measurement & Geometry | Series: Animaths | Reading Level: Grade 01
Two, four, six, eight, it's maths that we appreciate! Illustrated with cut-out photos on striking, colourful backgrounds to retain reluctant mathematician's interest, this book looks at multiples with meerkats!Australian Curriculum: Mathematics - Number And Algebra Australian Curriculum Correlatio n: (Years F-1)   ...Show more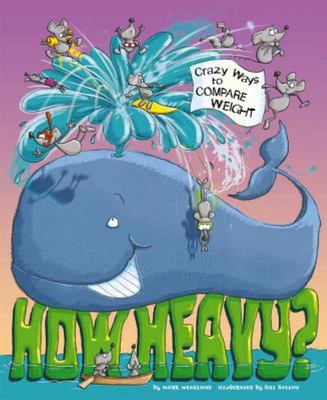 How Heavy? - Wacky Ways to Compare Weight
by Mark Weakland; Advocate-Art Staff (Contribution by); Bill Bolton (Illustrator); Terry Flaherty (Consultant Editor)
$28.99
AUD
Category: Measurement & Geometry | Series: Wacky Comparisons Ser. | Reading Level: Grade 01
How heavy is a bus? How heavy is a whale? Find out some wacky ways to measure and compare weight in this fun-filled book!Australian Curriculum: Mathematics - Measurement And Geometry Australian Curriculum Correlation: (Years F-1) ACMMG006, ACMMG019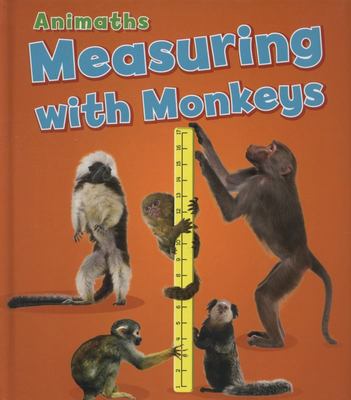 $24.99
AUD
Category: Measurement & Geometry | Series: Animaths | Reading Level: Grade 01
Stop 'monkeying' around - it's time to improve your math skills! Illustrated with cut-out photos on striking, colorful backgrounds to retain reluctant mathematician's interest, this book looks at measuring with monkeys!Australian Curriculum: Mathematics - Measurement And Geometry Australian Curric ulum Correlation: (Years F-1) ...Show more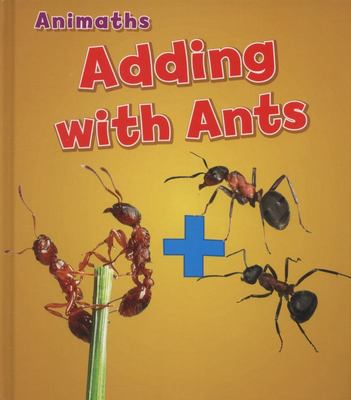 $24.99
AUD
Category: Measurement & Geometry | Series: Animaths | Reading Level: Grade 01
It's time for some math 'ant-ics'! Illustrated with cut-out photos on striking, colorful backgrounds to retain reluctant mathematician's interest, this book looks at adding with ants!Australian Curriculum: Mathematics - Number And Algebra Australian Curriculum Correlation: (Years F-1) ACMMG009, ACMNA015 ...Show more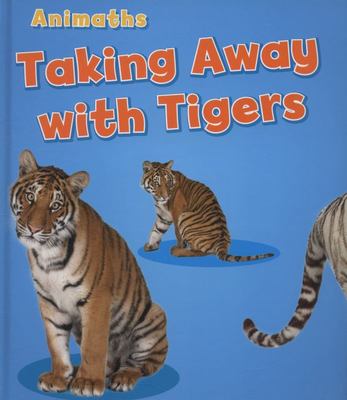 $24.99
AUD
Category: Measurement & Geometry | Series: Animaths | Reading Level: Grade 01
Become a 'roaring' success at maths! Illustrated with cut-out photos on striking, colorful backgrounds to retain reluctant mathematician's interest, this book looks at taking away with tigers!Australian Curriculum: Mathematics - Number And Algebra Australian Curriculum Correlation: (Years F-1) ACMMG009, ACMNA015 ...Show more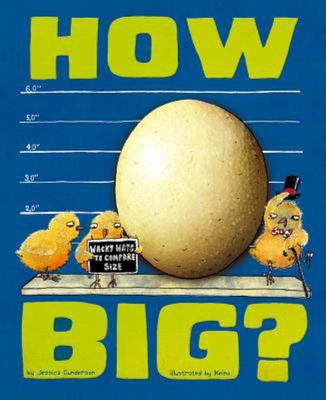 How Big? - Wacky Ways to Compare Size
by Jessica Gunderson; Advocate-Art Staff (Contribution by); Keino (Illustrator)
$28.99
AUD
Category: Measurement & Geometry | Series: Wacky Comparisons Ser. | Reading Level: Grade 01
How big is an egg or a grizzly bear's paw? How big is the tallest building that you ever saw? Find out some wacky ways to measure and compare size in this fun-filled book!Australian Curriculum: Mathematics - Measurement And Geometry Australian Curriculum Correlation: (Years F-1) ACMMG006, ACMMG 01   ...Show more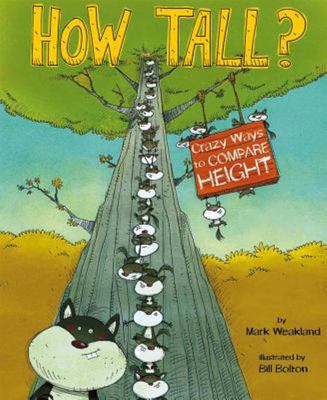 How Tall? - Wacky Ways to Compare Height
by Mark Weakland; Advocate-Art Staff (Contribution by); Terry Flaherty (Consultant Editor); Igor Sinkovec (Illustrator)
$28.99
AUD
Category: Measurement & Geometry | Series: Wacky Comparisons Ser. | Reading Level: Grade 01
How tall is a giraffe or a redwood tree? How tall is the Statue of Liberty? Find out some wacky ways to measure and compare heights in this fun-filled book!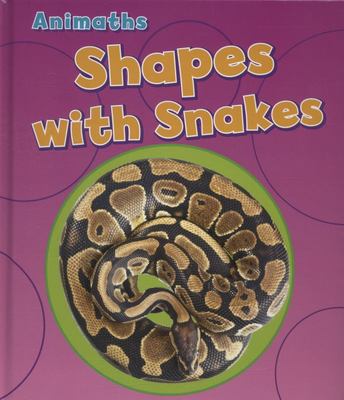 $24.99
AUD
Category: Measurement & Geometry | Series: Animaths | Reading Level: Grade 01
It's time to improve your math ssssskills! Illustrated with cut-out photos on striking, colorful backgrounds to retain reluctant mathematician's interest, this book looks at shapes with snakes!Australian Curriculum: Mathematics - Measurement And Geometry Australian Curriculum Correlation: (Year F-1)   ...Show more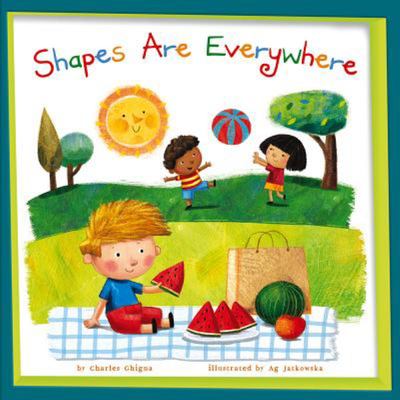 Shapes Are Everywhere!
by Charles Ghigna; Ag Jatkowska (Illustrator); Terry Flaherty (Contribution by); Bright Agency Staff (Contribution by)
$22.99
AUD
Category: English | Series: My Little School House Ser. | Reading Level: Grade 01
A circle, a triangle, an oval, a square, shapes are found everywhere!Australian Curriculum: Mathematics - Measurement And Geometry Australian Curriculum Correlation: (Foundation Year) ACMMG009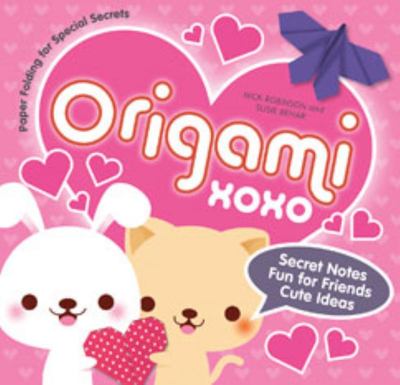 Origami XOXO
by Susan Behar; Nick Robinson
$19.95
AUD
Category: Measurement & Geometry | Series: Secret Origami Ser. | Reading Level: Grade 01-02
Want to send a message to your crush, or pass on some top-secret gossip to your BFF? Origami XOXO Paper Folding for Special Secrets features 10 sweet origami designs for sending love notes or precious secrets, plus 10 pretty papers.Australian Curriculum: Mathematics - Measurement And Geometry Aust ralian Curriculum Correlation: Shape - using origami   ...Show more