$16.99
AUD
Category: Manga
A Claymore - a female warrior named for the sword she carries - travels from medieval village to village to destroy Yoma, monsters who disguise themselves as humans and who are almost impossible to kill. Claymores are half-humans, half-demons who willingly transformed themselves by mixing their blood wi th monster's blood. Claire, nicknamed silver-eyed killer, is such a powerful Claymore, she can slay a Yoma using only one hand. But she must constantly struggle to keep from becoming a monster herself. ...Show more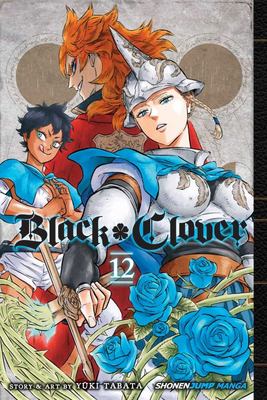 $16.99
AUD
Category: Manga | Series: Black Clover
In a world of magic, Asta, a boy with anti-magic powers, will do whatever it takes to become the Wizard King   Asta is a young boy who dreams of becoming the greatest mage in the kingdom. Only one problem--he can't use any magic Luckily for Asta, he receives the incredibly rare five-leaf clover grimoi re that gives him the power of anti-magic. Can someone who can't use magic really become the Wizard King? One thing's for sure--Asta will never give up   After a successful trip to the Forest of Witches, Asta and friends receive some well-deserved time off. But when the Magic Knights assemble in the capital for a special festival, a new adventure awaits Asta and Yuno ...Show more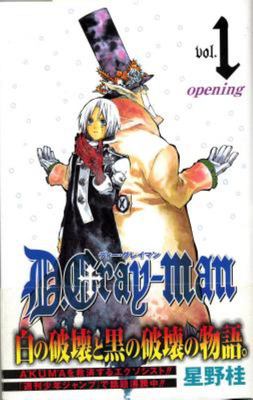 D. Gray-Man (#1)
by Mayumi Katsura; Kobayashi Hoshino
$16.99
AUD
Category: Manga | Series: D.Gray-man
A born exorcist, Walker's primary anti-akuma weapon is the cross that's embossed on his red, disfigured left hand, which contains Innocence. But not only does Walker destroy akuma, he sees the akuma hiding inside a person's soul! Together with his fellow exorcists fighting under the command of the Black Order, Walker leads the battle against the Millennium Earl, the evil being out to destroy mankind. ...Show more
$16.99
AUD
Category: Manga | Series: One-Punch Man Ser.
Life gets pretty boring when you can beat the snot out of any villain with just one punch.   Nothing about Saitama passes the eyeball test when it comes to superheroes, from his lifeless expression to his bald head to his unimpressive physique. However, this average-looking guy has a not-so-average pr oblem--he just can't seem to find an opponent strong enough to take on   Despite just finishing a martial arts tournament and immediately dealing with the Monster Association invasion, Saitama is still so incredibly strong that he feels empty inside. King lectures him on how to live like a hero, but it doesn't help. Meanwhile, servants of the Monster Association close in on Speed-o'-Sound Sonic ...Show more
$14.99
AUD
Category: Manga | Series: Ninja Kid | Reading Level: 7.5 Kids First Reader
The CIRCUS is coming to town, and NELSON and his friends have a chance to be part of the show! Nelsons AMAZING NINJA SKILLS will be PERFECT! But what will NINJA Nelson do when BIG TROUBLE arrives at the BIG TOP! 
$16.99
AUD
Category: Manga | Series: YuYu Hakusho (Graphic Novels)
Yusuke Urameshi was a tough teen delinquent until one selfless act changed his life...by ending it. When he died saving a little kid from a speeding car, the afterlife didn't know what to do with him, so it gave him a second chance at life. Now, Yusuke is a ghost with a mission, performing good deeds at the beshest of Botan, the spirit guide of the dead, and Koenma, her pacifier-sucking boss from the "other side." But what strange things await him on the borderline between life and death? ...Show more
$16.99
AUD
Category: Manga | Series: Slam Dunk
"Originally published in Japan in 1991 by Shueisha Inc., Tokyo."--Tp. recto.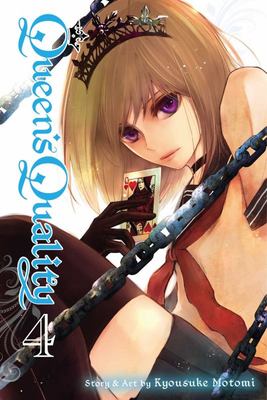 $16.99
AUD
Category: Manga | Series: Queen's Quality Ser.
The adventures of mind "Sweepers" continue in this supernatural romance   Fumi Nishioka lives with Kyutaro Horikita and his family of "Sweepers," people who specialize in cleaning the minds of those overcome by negative energy and harmful spirits. Fumi has always displayed mysterious abilities, but wi ll those powers be used for evil when she begins to truly awaken as a Queen?   Bug handler Ataru offers Kyutaro a deal--he'll reveal everything about Fumi's past if Kyutaro will do what he asks in exchange. Although Kyutaro knows this must be a trap, he goes to see Ataru... What devastating effect will Ataru's evil plot have on Kyutaro and Fumi? ...Show more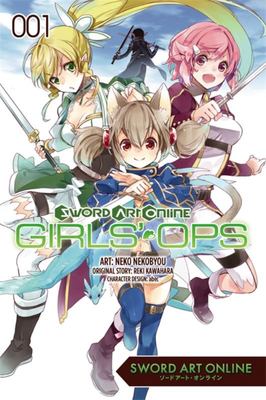 $26.99
AUD
Category: Manga | Series: Sword Art Online: Girls' Ops Ser.
The virtual world of ALfheim Online might not be literally deadly, but there's still plenty of tough adventuring to be had. The trio of Liz, Silica, and Leafa set out on a quest for a magical ring but immediately run into monsters tougher than they expected. A certain black-clothed swordsman comes to th eir rescue--but it's not Kirito?! It seems the 'game of death' has had lingering emotional effects on everyone, and even the survivors bear scars. But the trio have gotten through tough times before, and they're not gonna let a buffed boss stand between them and their goal! Even if they succeed in finishing the quest, though, will they be able to heal the mysterious sword-wielder's broken heart...? Join Liz, Silica, and Leafa on a new adventure that's all their own! ...Show more
$16.99
AUD
Category: Manga | Series: Tom Gates
Back to school, but it's not all bad. We're entering Rooster in a dog show, the School Disco and my birthday are coming up, so this term's going to be amazing! Mostly because Delia's not invited to any of these. There's only one small problem with my birthday: Granny Mavis says she's going to cook...uh oh! ...Show more
$16.99
AUD
Category: Manga | Series: My Hero Academia
What would the world be like if 80 percent of the population manifested superpowers called "Quirks"? Heroes and villains would be battling it out everywhere Being a hero would mean learning to use your power, but where would you go to study? The Hero Academy of course But what would you do if you were o ne of the 20 percent who were born Quirkless?   The U.A. High sports festival is a chance for the budding heroes to show their stuff and find a superhero mentor. The students have already struggled through a grueling preliminary round, but now they have to team up to prove they're capable of moving on to the next stage. The whole country is watching, and so are the shadowy forces that attacked the academy... ...Show more