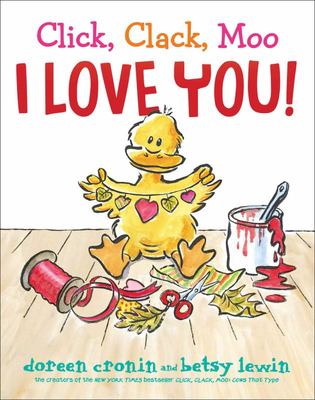 $23.00
AUD
Category: Love Picture Books | Series: A\Click, Clack Book Ser.
Little Duck and all of her friends on the farm celebrate Valentine's Day by inviting a newcomer to join in the fun in this charming addition to the award-winning Click, Clack series from the New York Times bestselling and Caldecott winning team who brought you Click, Clack, Moo and Click, Clack, Surpris e!It's Valentine's Day and on the farm that means a Valentine's party. Little Duck is wildly excited. She hangs balloons, streamers, sparkling lights, and hearts everywhere, and hand-makes a valentine for everyone. On top of a hill, a little fox hears the music from the party and follows Little Duck's many decorations to the barn…but foxes are not at all welcome on farms. The chickens stop dancing. The sheep stop dancing. The pigs stop dancing. The mice hustle off to hide. Will Little Fox ruin the dance? Or, perhaps, she's just what the party needs! ...Show more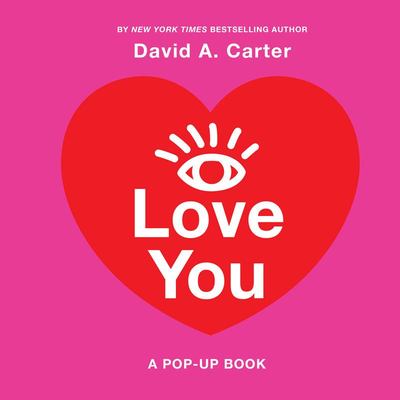 $19.99
AUD
Category: Love Picture Books
David A. Carter has created an extremely imaginative pop-up dedicated to love. This book has seven spreads, each with a verse and a highly imaginative pop-up of different geometrical and abstract forms. Scattered among the pop-ups are hearts, some tiny and some large. There are hearts dangling from stri ngs, hearts hidden in a forest, and hearts captured by the colours of the rainbow. Readers will be amazed by the final pop-up-an explosion of red foil hearts! The cover, too, sports red foil. This tribute to love is sure to please sweethearts, young and old, throughout the years. ...Show more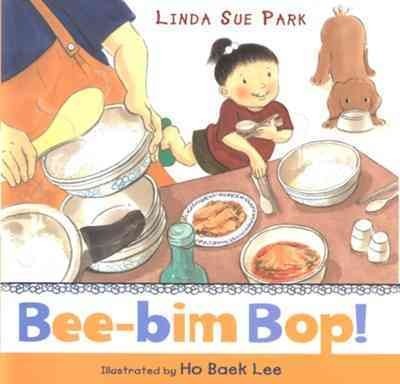 $15.00
AUD
Category: Love Picture Books | Reading Level: Children's - Kindergarten, Age 5-6
In bouncy rhyming text, a hungry child tells about helping her mother make bee-bim bop: shopping, preparing ingredients, setting the table, and finally sitting down with her family to enjoy a favorite meal. Includes the author's own recipe. Full color.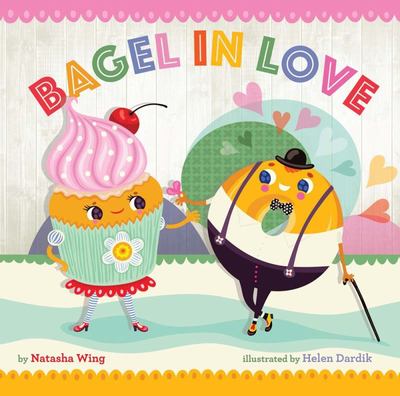 Bagel in Love
by Natasha Wing; Helen Dardik (Illustrator)
$24.99
AUD
Category: Love Picture Books
Poor Bagel! He dreams of entering the Cherry Jubilee dance contest . . . but no one wants to be his partner! Can he find a sweet-tart who doesn't think his steps are half-baked? Bagel loved to dance. It made him happier than a birthday cake! And more than anything, he wants a partner who will spin and s wirl, tap and twirl with him in the dance contest. But Pretzel sniffs that he doesn't cut the mustard, Croissant thinks his moves are stale, and Doughnut's eyes just glaze over. Can a cute cupcake save the day for our would-be Fred Éclair? Witty and pun-filled, this picture book really takes the cake. ...Show more
$22.99
AUD
Category: Poetry
This remains one of the most celebrated books of erotic poetry published in the last 100 years. Neruda was awarded the Nobel Prize in 1971.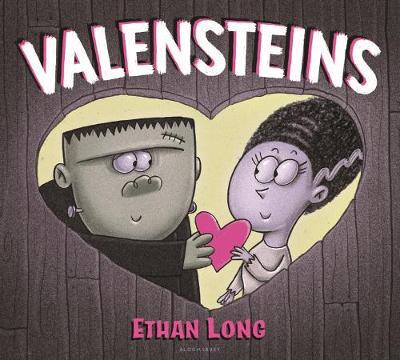 $22.99
AUD
Category: Love Picture Books
Something strange is in the air on this dark, cold night. The members of Fright Club are always ready to scare, but tonight Fran K. Stein has something else on his mind. He's busy making something, and the other monsters want to know what it is. Could it be a mask with fangs? A big pink nose? Or maybe a paper butt? No . . . it's a Valentine! That means one thing . . . EEEEK!! Is Fran in love? What could be scarier than falling in love?!? In this hilariously spooky story by Geisel Award-winning author and illustrator Ethan Long, even the scariest of monsters have true feelings. ...Show more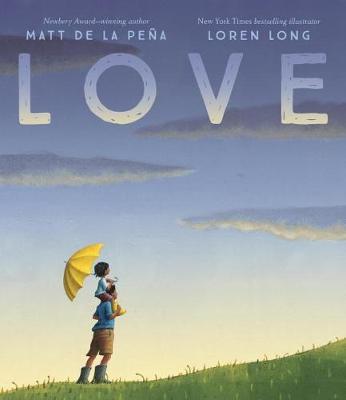 Love
by Matt de la Peña; Loren Long (Illustrator)
$27.99
AUD
Category: Love Picture Books
#1 NEW YORK TIMES BESTSELLER   " A] poetic reckoning of the importance of love in a child's life . . . eloquent and moving."--People   "Everything that can be called love -- from shared joy to comfort in the darkness -- is gathered in the pages of this reassuring, refreshingly honest picture book." --The New York Times Book Review, Editors' Choice / Staff Picks From the Book Review   "Lyrical and sensitive, 'Love' is the sort of book likely to leave readers of all ages a little tremulous, and brimming with feeling."--The Wall Street Journal   From Newbery Medal-winning author Matt de la Pe a and bestselling illustrator Loren Long comes a story about the strongest bond there is and the diverse and powerful ways it connects us all.   "In the beginning there is light and two wide-eyed figures standing near the foot of your bed and the sound of their voices is love....A cab driver plays love softly on his radiowhile you bounce in back with the bumps of the city and everything smells new, and it smells like life."   In this heartfelt celebration of love, Newbery Medal-winning author Matt de la Pe a and bestselling illustrator Loren Long depict the many ways we experience this universal bond, which carries us from the day we are born throughout the years of our childhood and beyond. With a lyrical text that's soothing and inspiring, this tender tale is a needed comfort and a new classic that will resonate with readers of every age. ...Show more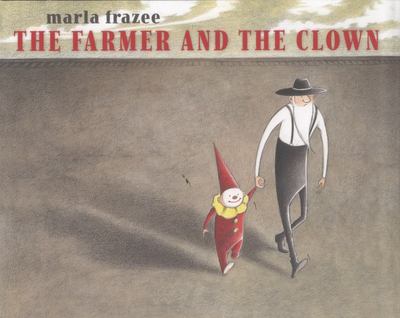 $19.99
AUD
Category: Love Picture Books
A baby clown is separated from his family when he accidentally bounces off their circus train and lands in a lonely farmer's vast, empty field. The farmer reluctantly rescues the little clown, and over the course of one day together, the two of them make some surprising discoveries about themselves-and about life! Sweet, funny, and moving, this wordless picture book from a master of the form and the creator of The Boss Baby speaks volumes and will delight story lovers of all ages. ...Show more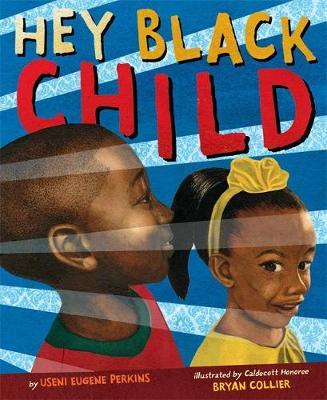 Hey Black Child
by Bryan (ILT) Useni Eugene; Collier Perkins
$24.99
AUD
Category: Love Picture Books
 HEY BLACK CHILD--do you know who you are? Who you really are? So begins the widely-recited poem by Useni Eugene Perkins, to be illustrated by award-winning illustrator Bryan Collier. An ode to black children, this empowering picture book is a celebration of African-American lives that promotes the self -esteem, making this both a timely and important book, especially in light of recent events across America. Useni Eugene Perkins's "Hey Black Child" was recently performed on Steve Harvey's show Little Big Shots by four-year-old Pe'Tehn (https://www.youtube.com/watch?v=QOTZWdIyRJE) and, last fall, was recited by Pe'Tehn when she was three (https://www.youtube.com/watch?v=5n_DeHMVAkM), blowing away viewers and raising awareness for the confidence-building text. ...Show more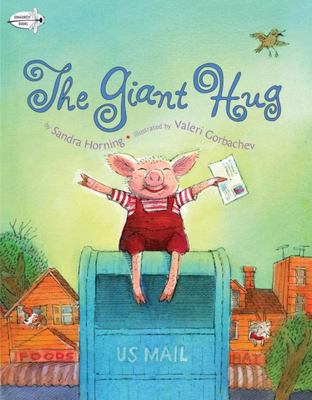 $14.95
AUD
Category: Love Picture Books
How do you give your granny a hug when she lives far away? Send it through the mail, of course! Owen's hug travels across the country in a series of hilarious, sometimes awkward, always heartfelt embraces between animals of different shapes and sizes. Valeri Gorbachev's adorable artwork pairs beautiful ly with Sandra Horning's charming text, and makes for a fun, funny, and educational read-aloud. An unexpected twist at the end will delight readers and have kids asking for this book again and again. ...Show more
$16.99
AUD
Category: Love Picture Books
One wintry day, a postman delivers a mysterious package with a big pink bow to a lonely man named Mr. Hatch. "Somebody loves you" the note says. "Somebody loves me!" Mr. Hatch sings as he dusts his living room. "Somebody loves me!" Mr. Hatch whistles as he does his errands in town. "But who, " Mr. Hatch wonders, "could that somebody be?" After some time, Mr. Hatch discovers just who his secret admirer is and, in doing so, enjoys the biggest surprise of his life! ...Show more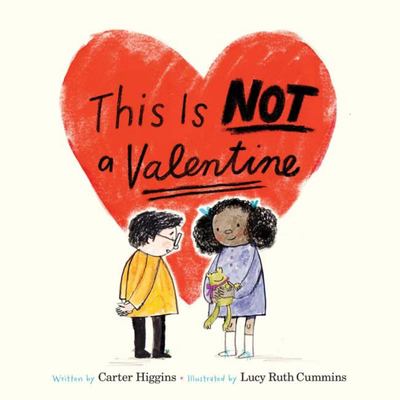 $24.99
AUD
Category: Love Picture Books
This book is not a valentine. There are no lacy edges or sugary hearts or diamond rings. But it does have lucky rocks and drippy glue. It's about waiting in line and wishing for cinnamon buns. It's full of secret hiding spots and gumball machine treasures. And it's about the ways that someone isn't like you, not one bit, and how if you care so much about that someone not thinking you care, maybe you do. But wait – isn't that exactly what love is about? Maybe this book is sort of a valentine after all. The perfect gift for every relationship – mom to son, sibling to sibling, boyfriend to girlfriend, crush to crush – this offering from debut picture book author Carter Higgins and children's book veteran Lucy Ruth Cummins will win over hearts of all readers in this testament to handmade, wacky, bashful, honest love. ...Show more
Items per page:
1 - 12 of 12