$10.95
AUD
Category: Level 25
A shipwreck on a jagged reef is a major disaster for the surrounding area. Toxic oil and waste from the damaged hull spill out into the ocean, contaminating the environment, and destroying the local wildlife. There is no way to help the fish, seals, crustaceans and shellfish, but the lives of many seabi rds can be saved if they are rescued promptly to undergo expert treatment. ...Show more
$10.95
AUD
Category: Level 25
Adventures are great fun, especially if you have a close friend to share the experience. Its more enjoyable, and much safer than being alone. You can plan details together, checking safety rules, getting the right equipment and making good preparations. Read about teamwork on this rafting trip.
$10.95
AUD
Category: Level 25
Have you sometimes noticed strange things on roadways, such as items that have dropped from vehicles - boxes, ropes, clothing, or strips of rubber? Perhaps you have seen fallen branches, pools of oil, dead birds, or straying animals. What else have you noticed? This is a true story about a driver's expe rience on a country road, when he stopped to check something unexpected that puzzled him. ...Show more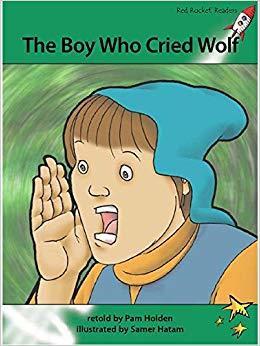 $10.95
AUD
Category: Level 25
This well-known story was written many centuries ago by a man named Aesop who wrote stories called fables, which means they have a lesson to teach. They have been told to generations of children for hundreds of years because their popularity has never disappeared. Although many things have changed since this story was written, its message will always make sense. ...Show more
$10.95
AUD
Category: Level 25
Imagine what it is like at the Olympic Games, or at the Paralympics. The seats in the stadium are full. Bang! The athletes are racing. The crowd cheers as the winner crosses the line. Many highly-skilled athletes compete in different events: this is Track and Field, an ancient sport. The first track and field events at a sports festival took place thousands of years ago at Olympia in Greece. ...Show more
$10.95
AUD
Category: Level 25
When we travel around a city or town we can see different types of art in the streets and parks. Sometimes the art can be quite unusual and sometimes you may not even be aware that it is art. What do you think art is?
$10.95
AUD
Category: Level 25
Places in the daytime are exactly the same at night. But in the dark, some places become scary because the light makes strange shadows and the sounds seem louder and closer. Can you think of a time when you were scared in the dark? This story happened in ancient alleyways and tunnels that were used long ago by pirates and smugglers. ...Show more
$10.95
AUD
Category: Level 25
Hundreds of fables were first told by a man named Aesop, who lived in Greece thousands of years ago. They all have a moral (or lesson) to teach us. This story tells what happens to someone who is always playing tricks and jokes on others. Sometimes a clever friend decides to play a much smarter trick! ...Show more
Items per page:
1 - 8 of 8