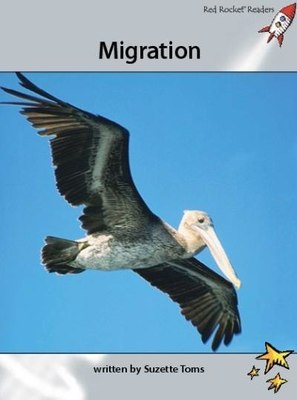 $10.95
AUD
Category: Level 23 | Series: Red Rocket Readers | Reading Level: 23
Have you ever moved from your home to a new home? Animals and people move around all the time. Sometimes they move short distances and at other times they move far away. This long distance movement is often described as migration. Why do animals and people migrate? Where do they go and why? How do they get there? What can migration tell us about our history and the world around us? ...Show more
$10.95
AUD
Category: Level 23
Moving to a different home can be a very busy and exciting experience for all the members of a family. But for their pets it can be very confusing and stressful, because animals like the security of familiar surroundings. Nobody can explain to them the changes that are happening around them.
$10.95
AUD
Category: Level 23
Your birthday is an important day when your family and friends celebrate with you. They might come to a party or send you cards or presents. You probably have a cake and other lovely food because it is your own special day. But if you have a twin brother or sister, you have to share your birthday. Read how this set of twins share their day. ...Show more
$10.95
AUD
Category: Level 23
People are growing more and more dependent on technology, especially computer technology. All sorts of clever new inventions are being made to make our lives easier. But what happens when the technology fails or when a very clever robot sabotages it? Is it possible that at some time in the future the ro bots might challenge the humans for control? ...Show more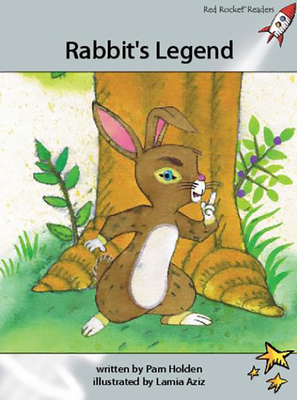 $10.95
AUD
Category: Level 23
This is a legend, which is an old story that has been told for many years to describe how something happened. It was once believed to be true, but there is no way to prove whether the story is fact or fiction. You just have to decide that for yourself!
$10.95
AUD
Category: Level 23
This is a fictional story about two cousins who have different approaches to life. Emma is careful and cautious but she doesn't judge her cousin; Matt sometimes lets his impatience rule him, and he accuses Emma of being overly cautious. As you read, think about how the cousins' differences play an impor tant role in the outcome of this story. ...Show more
$10.95
AUD
Category: Level 23
A famous Greek storyteller called Aesop wrote this story thousands of years ago. It is a fable, which means it has a lesson to teach: When we have a problem, there is always some way to solve it. It does not help to cry and complain about what is wrong. It is better to quietly think of a way to fix the difficulty. ...Show more
Items per page:
1 - 7 of 7