$22.99
AUD
Category: Adult Fiction | Reading Level: General Adult
Welcome to the wonderful world of America's foremost humorist David Sedaris, where learning French, like life, is littered with idiosyncratic delight . . . 'The Italian was attempting to answer the teacher's latest question when the Moroccan student interrupted, shouting, "Excuse me, but what's an East er?" The teacher called upon the rest of us to explain. "It is a party for the little boy of God who call his self Jesus." "He die one day and then he go above of my head to live with his father." "He weared of himself the long hair and after he die, the first day he come back here for to say hello to the peoples." "He nice, the Jesus." ...Show more
$19.99
AUD
Category: Humour | Reading Level: good
WINNER THE MAN BOOKER PRIZE 2016 Born in the 'agrarian ghetto' of Dickens - on the southern outskirts of Los Angeles - the narrator of The Sellout is raised by his single father, a controversial sociologist, and spends his childhood as the subject in racially charged psychological studies. Led to believ e that his father's pioneering work will result in a memoir that will solve his family's financial woes, he is shocked to discover, after his father is killed in a police shoot-out, that there never was a memoir. In fact, all that's left is the bill for a drive-through funeral. Fuelled by this deceit and the general disrepair of his hometown, the narrator sets out to right another wrong- his hometown Dickens has literally been removed from the map to save California from further embarrassment. Enlisting the help of the town's most famous resident - Hominy Jenkins - he initiates the most outrageous action conceivable- reinstating slavery and segregating the local high school. What follows is a remarkable journey that challenges the sacred tenets of the United States Constitution, urban life, the civil rights movement and the holy grail of racial equality - the black Chinese restaurant. In his trademark absurdist style, which has the uncanny ability to make readers want to both laugh and cry, The Sellout is an outrageous and outrageously entertaining indictment of our time, showcasing a comic genius at the top of his game. Outrageous, hilarious and profound.' - Financial Times The longer you stare at Beatty's pages, the smarter you'll get.' - Guardian The most badass first 100 pages of an American novel I've read.' - New York Times I was banned from reading in bed because I was laughing so much.' - Olivia Williams, Man Booker Judge 2016 'This brilliant satire on racial politics in the US is at once timely, hilarious and outstanding'. - Observer Hilariously caustic.' - Rolling Stone Scarysmart - A hell of a ride.' - Newsweek It will make you laugh, but most of all it will make you think.' - Sunday Times ...Show more
$19.99
AUD
Category: Humour | Series: Harper Perennial Modern Classics Ser. | Reading Level: very good
This cult classic of gonzo journalism is the best chronicle of drug-soaked, addle-brained, rollicking good times ever committed to the printed page. It is also the tale of a long weekend road trip that has gone down in the annals of American pop culture as one of the strangest journeys ever undertaken.   Now a major motion picture from Universal, directed by Terry Gilliam and starring Johnny Depp and Benicio del Toro. ...Show more
$19.99
AUD
Category: Humour | Series: Blandings Castle | Reading Level: very good
This is a Blandings collection. The ivied walls of Blandings Castle have seldom glowed as sunnily as in these wonderful stories - but there are snakes in the rolling parkland ready to nip Clarence, the absent-minded Ninth Earl of Emsworth, when he least expects it. For a start the Empress of Blandings, in the running for her first prize in the Fat Pigs Class at the Shropshire Agricultural Show, is off her food - and can only be coaxed back to the trough by a call in her own language. Then there is the feud with Head Gardener McAllister, aided by Clarence's sister, the terrifying Lady Constance, and the horrible prospect of the summer fete - twin problems solved by the arrival of a delightfully rebellious little girl from London. But first of all there is the vexed matter of the custody of the pumpkin. Skipping an ocean and a continent, Wodehouse also treats us to some unputdownable stories of excess from the monstrous Golden Age of Hollywood. ...Show more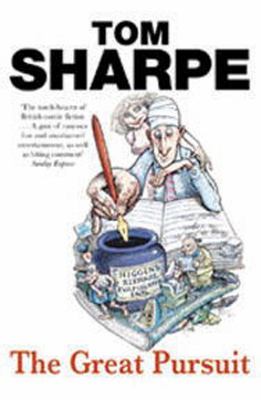 $19.99
AUD
Category: Humour
"A totally filthy novel to put the literary world in spasms but sure to make a shameful pile of money in America. Frensic, a literary agent with a nose for a bestseller (as well as port and snuff), places this hot property with Hutchmeyer - who is the least respected publisher in the world. And a gullib le author is despatched across the Atlantic for a chaotic publicity tour." ...Show more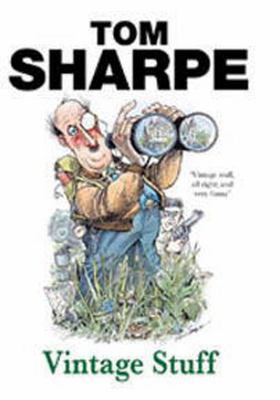 $19.99
AUD
Category: Humour
Meet Peregrine Roderick Clyde-Browne, a doltish student who takes literally each & every word he hears. Acting without malice, he fuels a long-standing feud between two instructors who share a deep & mutual loathing for each other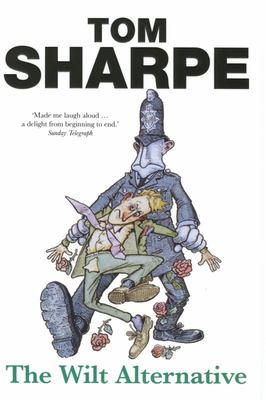 $19.99
AUD
Category: Humour | Series: Wilt Ser.
In this, the second of Tom Sharpe's chronicles about Henry Wilt, our hero is no longer the victim of his own uncontrolled fantasies. As Head of a reconstituted Liberal Studies Department he has assumed power without authority at the Fenland College of Arts & Technology and the fantasies he now conf ronts are those of political bigots and reactionary bureaucrats -- in addition to his wife's enthusiasm for every Organic Alternative under the compost heap and the insistence of his quadruplets on looking at every problem with an unflinching lack of sentimentality. Wilt's problems are compounded by nature in the shape of a rose bush, nostalgia, temporary infatuation with a foreign student and the hostility of medical services unwilling to attend to his most urgent needs. But it is only when Wilt becomes the unintentional participant in a terrorist siege that he is forced to find an answer to the problems of power, which have corrupted greater men than he. With a mental ingenuity born of his innate cowardice, Wilt fights for those liberal values which are threatened both by international terrorism and by the sophisticated methods of police anti-terrorist agents. In the confusion that follows, Wilt resumes his dialogue with the unflagging Inspector Flint and is himself subjected to the indignity of a psycho-political profile. Bitingly funny and brilliantly written, The Wilt Alternative exposes the farcical anomalies, which have become the social norms of our time. ...Show more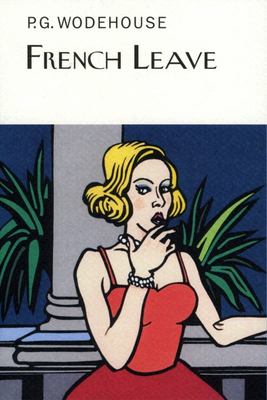 $24.99
AUD
Category: Humour | Series: Everyman's Library P G WODEHOUSE Ser.
Three American sisters leave their chicken farm on Long Island for a holiday in Europe. In France they encounter the charming but penniless Marquis de Maufringneuse, his writer son Jeff, and the marquis' tough American ex-wife. When they all find themselves together at the exclusive resort of St. Rocque - one of the sisters in search of a husband, the marquis in search of a fortune, the writer in search of love - Wodehousian complications ensue. ...Show more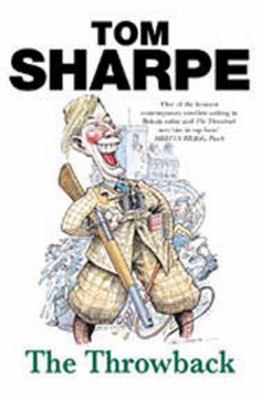 $19.99
AUD
Category: Humour
"A brilliant, biting, bestselling satire from the foremost satirist in the English language of his generation."
Wilt
by Tom Sharpe
$19.99
AUD
Category: Humour | Series: Wilt Ser.
Henry Wilt, tied to a daft job and a domineering wife, has just been passed over for promotion yet again. Ahead of him at the Polytechnic stretch years of trying to thump literature into the heads of plasterers, joiners, butchers and the like. And things are no better at home where his massive wife, Eva , is given to boundless and unpredictable fits of enthusiasm - for transcendental meditation, yoga or the trampoline. But if Wilt can do nothing about his job, he can do something about his wife, in imagination at least, and his fantasies grow daily more murderous and more concrete. After a peculiarly nasty experience at a party thrown by particularly nasty Americans, Wilt finds himself in several embarrassing positions: Eva stalks out in stratospheric dudgeon, and Wilt, under the inspiration of gin, puts one of his more vindictive fantasies into effect. But suspicions are instantly aroused and Wilt rapidly achieves an unenviable notoriety in the role of The Man Helping Police With Their Enquiries. Or is he exactly helping? Wilt's problem - although he's on the other side of the fence - is the same as Inspector Flint's: where is Eva Wilt? But Wilt begins to flourish in the heat of the investigation, and as the police stoke the flames of circumstantial evidence, Wilt deploys all his powers to show that the Law can't tell a Missing Person from a hole in the ground. ...Show more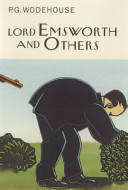 $24.99
AUD
Category: Humour | Series: Everyman's Library P G WODEHOUSE Ser.
Contained here are nine glorious episodes from the idyllic world of Wodehouse. There's a crime wave which broke out towards the middle of a fine summer afternoon and was to rock Blandings Castle to its foundations, Ukridge appears on Corky's doorstep at three in the morning, wearing his yellow mackintos h and requesting a whisky and soda, while the Oldest Member warns of the folly of driving into the father of the girl you love ... ...Show more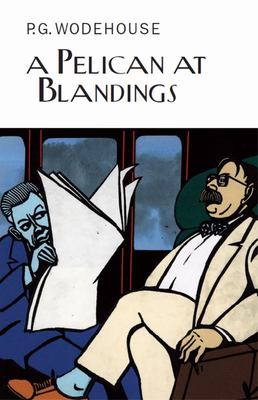 $24.99
AUD
Category: Humour | Series: Everyman's Library P G WODEHOUSE Ser.
Clarence, ninth Earl of Emsworth, sank back in his chair looking like the good old man in a Victorian melodrama whose mortgage the villain had just foreclosed. He felt the absence of that gentle glow which customarily accompanied the departure of one of his sisters. Lord Emsworth needed Galahad. There a re tricky corners to be rounded and assorted godsons, impostors, and pretty girls to be paired off. Fortunately, many years' membership of the Pelican Club means the Honourable Galahad Threepwood is able to keep cool, stiffen his upper lip, and always think a shade quicker than the next man. ...Show more