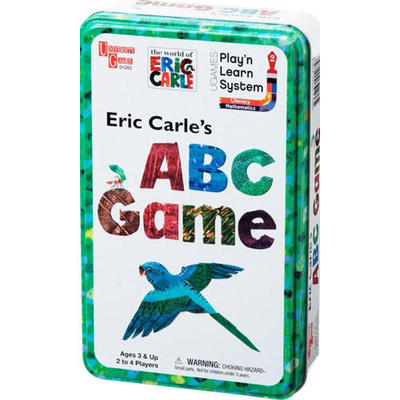 $16.99
AUD
Category: Games
This game in a tin introduces children to the alphabet by teaching them the difference between big and little letters. Players spin the spinner and search for letter cards that match their space. Also reinforces counting skills as players move around the board. It's easy to learn and fun to play for bot h children and adults. Contents: 1 game board, 4 playing pieces, 1 spinner, 52 animal/letter cards and instructions. Intended for 2-4 players. Ages 3+ ...Show more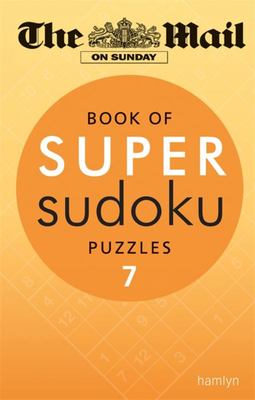 $12.99
AUD
Category: Games | Series: The Mail on Sunday
A new compilation of brainteasers from the ever-popular Mail on Sunday archives. Super sudoku puzzles up the ante of the perennially popular sudoku format with a massive 16 3x4 grids in each puzzle, for the ultimate sudoku challenge. Whether at home, on your daily commute, or in any other spare moments through the day, become master of the numbers 1-12 with this perfect book for sudoku fans. ...Show more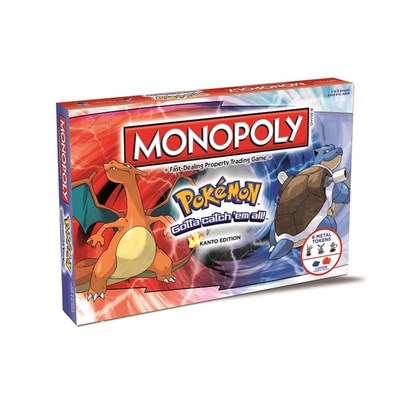 $69.99
AUD
Category: Games
Partner with Pikachu and friends in Pokemon Monopoly! Travel through all eight gyms and battle all kinds of Pokemon in the Pokemon Kanto Edition of Monopoly. Buy, sell and trade with other trainers to collect the most powerful Pokemon team!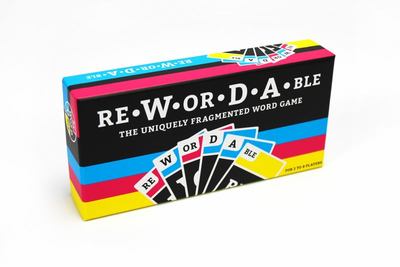 $29.99
AUD
Category: Games
Recommended by Mensa Mind Games® ·    The Kickstarter-funded, uniquely fragmented word game  ·    Intuitive and fun for 2-8 players of all skill levels (ages 8 and up) ·    Includes 120 cards, 16 tokens, and nifty fold-out rules and poster ·    Carefully crafted to make it easy to form longer, more comm on words ·    Variable deck with a fresh linguistic experience every game Every letter counts in a game of Rewordable. Each of the 120 cards has been selected for optimal word crafting. Build a new word and be rewarded. Or add to other players' words to steal their points. Create the largest lexicon of words by the end of the game to become the Rewordable champion.  Includes: ·    120 cards with one-, two-, and three-letter sequences, selected through linguistic research, computational analysis, and extensive playtesting ·    16 tokens add different goals, strategies, and rewards to every game ·    Nifty fold-out rules with easy to follow how-to-play diagrams ...Show more
$24.99
AUD
Category: Games
Play bingo with a huge Giganotosaurus, an armour-plated Stegosaurus and many other fearsome dinosaurs in this fun and engaging take on the classic game.   Easy to play and full of weird and wonderful creatures, Dinosaur Bingowill engage and delight children for hours. It can be played with three to eig ht people, making it the perfect game for dino-mad children and their families.   Dinosaur Bingocontains 48 illustrated dino chips and a cardboard dino head to store them in, a game board, eight double-sided bingo cards and Jurassic counters for you to mark up your card.   ...Show more
$26.99
AUD
Category: Games | Series: Gambit chess
This is a chess book for everyone, from eight to eighty, beginner to master. In a clear, easy-to-follow format it explains how the best way to beat a stronger opponent in the opening stage of the game. Delightful and instructive games of famous players are used to show the 50 most effective opening trap s that chess masters use to win their games. ...Show more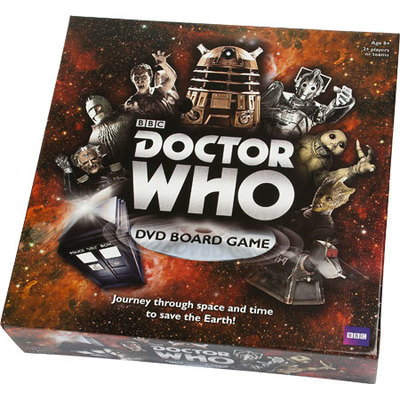 $69.99
AUD
Category: Games
Journey through space and time Doctor Who 50th Anniversary DVD board game. Experience all the action with clips from the epic Dr Who TV Series! Journey through space and time with all 11 doctors and companions and confront the most fearsome monsters. For 2+ players or teams.