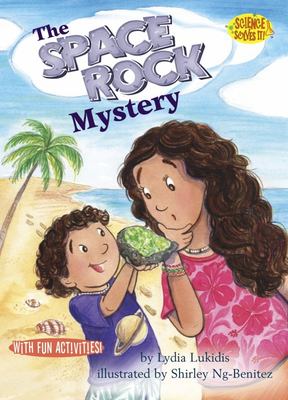 $9.99
AUD
Category: Earth & Space Sciences | Series: Science Solves It | Reading Level: Grade 03-04
"This rock is totally from outer space!" At least that's what Kaleo thinks when he picks up an amazing rock on the beach. Finding out more will lead him and his sister, Leia, on an adventure they'll never forget! Observe! Infer! Predict! Experiment! Compare! Communicate! The characters in the Science So lves It! stories use these science skills and more to help them solve real-life problems.Australian Curriculum: Science - Earth And Space Sciences ...Show more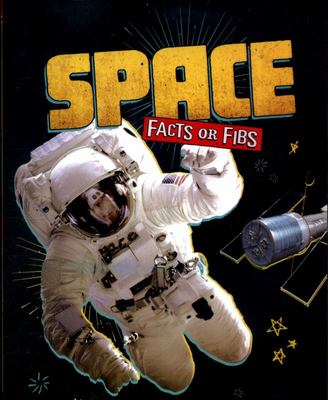 $19.99
AUD
Category: Earth & Space Sciences | Series: Facts or Fibs | Reading Level: Grade 03-06
Look into the night sky. Humans have been trying to understand space for thousands of years. Sometimes the truth is more complicated than we originally thought. Get the real facts about outer space, and drop the fibs! Do you know the facts about the world and the universe around you? Think again! Many o f the commonly held beliefs that people think are true are not. Test your knowledge, and find out if what you always thought was true is fact or fib.Australian Curriculum: Science - Earth And Space Sciences   ...Show more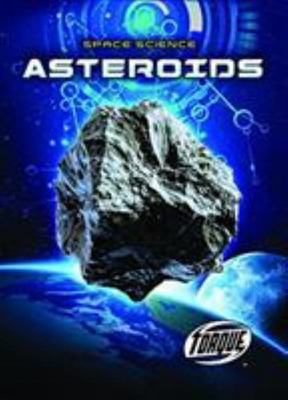 $24.99
AUD
Category: Earth & Space Sciences | Series: Space Science Ser.
"About 120,000 pounds of space dust falls to Earth every day. All of this dust comes from asteroids! Asteroids are chunks of rock and metal that orbit around the sun, but some venture near Earth from outside the solar system. Through detailed photos and fact-filled graphics, this title introduces reader s to the phenomenon of asteroids. " ...Show more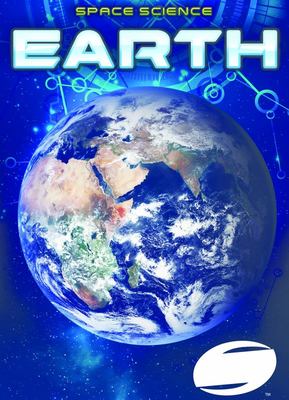 Earth
by Betsy Rathburn
$24.99
AUD
Category: Earth & Space Sciences | Series: Space Science Ser.
Earth is the only home humans have ever known. But there is so much to learn about it! From what the planet is made of to how it likely formed, this informative title will take readers on a journey around the blue planet. Through fact-filled text, special features, and plenty of fun facts, readers will learn all about Earth's place in the universe! ...Show more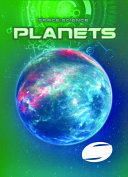 Planets
by Betsy Rathburn
$24.99
AUD
Category: Earth & Space Sciences | Series: Space Science Ser.
"In 2014, exoplanet Kepler-186f was found in the habitable zone of its system's star. It is just one of 40 discovered exoplanets providing information about the potential for life outside Earth. From masses of rock to gas and ice giants, planets can tell us a lot about the rest of the universe. This tit le takes readers through the beginnings of these celestial bodies, why we study them, and much more! " ...Show more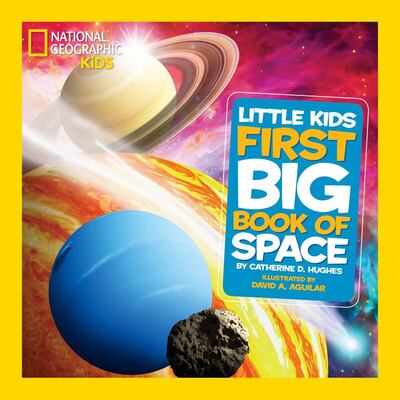 $24.99
AUD
Category: Earth & Space Sciences
This beautiful book is the latest addition to the National Geographic Little Kids First Big Book series. These colorful pages will introduce young children to the wonders of space, with colorful illustrations by David Aguilar and simple text that is perfect for beginning readers or for reading aloud. Th e book will explain basic concepts of space, beginning with what is most familiar to kids and expanding out into universe. Chapters include:  * Chapter 1 focuses on the Earth, moon, and sun.  * Chapter 2 introduces kids to the other planets in our solar system.  * Chapter 3 explains other objects in our solar system, such as dwarf planets, comets, and asteroid belts.  * Chapter 4 voyages even farther afield, touching on concepts such as the universe, the Milky Way, stars, galaxies, and black holes.  * The last chapter delves into space exploration: humans on the moon, spaceships, the International Space Station, etc. ...Show more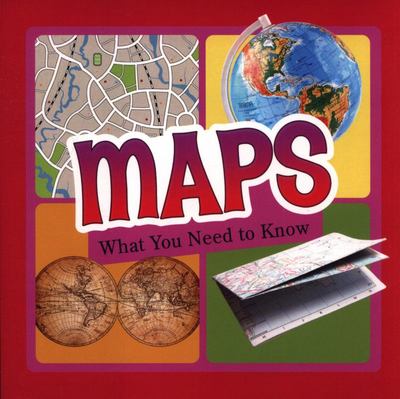 $17.99
AUD
Category: Earth & Space Sciences | Series: Fact Files Ser.
Maps bring the real world into miniature and help us to understand the cities, roads and landforms around us. Learn everything you need to know to unlock the information in a map.
$22.99
AUD
Category: Earth & Space Sciences | Series: Pelican Introduction Ser.
Jo Dunkley combines her expertise as an astrophysicist with her talents as a teacher and writer in this lively and exceptionally clear introduction to the structure and history of the universe and its enduring mysteries. Most of us have heard of black holes and supernovas, galaxies and the Big Bang. But few of us understand more than the bare facts about the universe we call home. What is really out there? How did it all begin? Where are we going? Jo Dunkley begins in Earth's neighborhood, explaining the nature of the Solar System, the stars in our night sky, and the Milky Way. She then moves out past nearby galaxies--and back in time--to the horizon of the observable universe, which contains over a hundred billion galaxies, each with billions of stars, many orbited by planets, some of which may host life. These visible objects in space sit in a web of dark matter, mysterious stuff we cannot see or yet understand. Dunkley traces the evolution of the universe from the Big Bang fourteen billion years ago, past the birth of the Sun and our planets, to today and beyond. She explains cutting-edge debates about such perplexing phenomena as the accelerating expansion of the universe and the possibility that our universe is only one of many. Our Universe conveys with authority and grace the thrill of scientific discovery and a contagious enthusiasm for the endless wonders of space-time. ...Show more
$9.99
AUD
Category: Earth & Space Sciences | Series: It's All About... Ser.
Blast off above the stars and explore the milky way in It's all about... Super Solar System! Read about our rocky Moon and how we traveled there, stunning star constellations, and what it's like on board the International Space Station. Packed with detailed photography, the latest bite-size facts, and a free audio download, this book has everything a budding astronaut could need. It's all about... is a collectable series filled with up-to-date stats and facts about a wide range of hot topics, including animals, history, technology and vehicles. Each book comes with a free audio download so children can take their book wherever they go, as well as glossary that's perfect for teaching and learning. Check out the other titles in the It's all about... series and see if you can collect them all! ...Show more
$26.99
AUD
Category: Earth & Space Sciences
Have you ever wondered how the universe began? Or what it takes to put humans on the moon - or even on Mars? What would you do if you could travel through space and time? Embark on the adventure of a lifetime in this beautiful collection of up-to-the-minute essays by the world's leading scientists incl uding Professor Stephen Hawking himself, plus mind-blowing facts and out-of-this-world colour photographs. ...Show more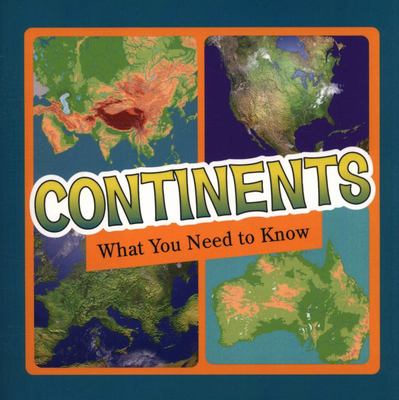 $17.99
AUD
Category: Earth & Space Sciences | Series: Fact Files Ser.
From Africa to North America to Europe, take a tour of our world's continents. Find out all the need-to-know facts about climates, landforms and unique features of each of these large land masses.