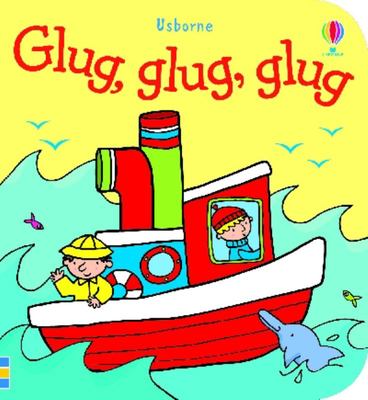 $12.99
AUD
Category: Bath Books | Series: Bath Books
Dive under the sea and watch turtles swimming, octopuses waving and jellyfish floating gently past in the colourful scenes. This is an ideal first book for babies and is light-weight, wipable, durable, robust and tested to the most vigorous European and British safety standards.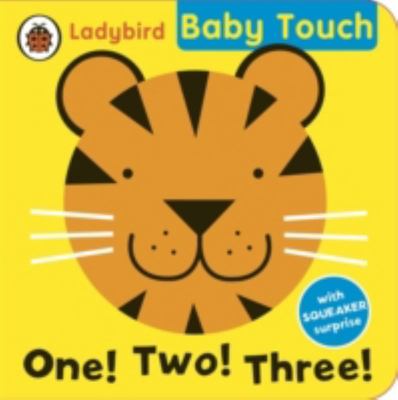 $14.99
AUD
Category: Bath Books | Series: Baby Touch
This padded, waterproof and wipe-clean book is part of Ladybird's bestselling Baby Touch series and is perfect for sharing with all busy babies at bath time or meal times. It has a sucker cap on a stretchy cord for safely and firmly attaching to the bath or highchair, and a squeaker for extra noisy fun. Press the squeaker each time as you count the friendly animals - one, two three! It's great for introducing older children to the numbers 1-5 and the bright, bold pictures help to stimulate developing eyesight in younger babies. ...Show more
$9.99
AUD
Category: Bath Books
Squirty Duck is the perfect waterproof book for bath time! With bright and engaging illustrations from Kay Vincent and an inbuilt squirter, Squirty Duck makes bath time as much fun as possible for carers, parents and babies. Turn the pages together, read the gentle rhyming story about animals under the sea - and squirt some water! The waterproof pages are durable, safe and wipe-clean for hygiene. You can also enjoy bath time with Squirty Fish. ...Show more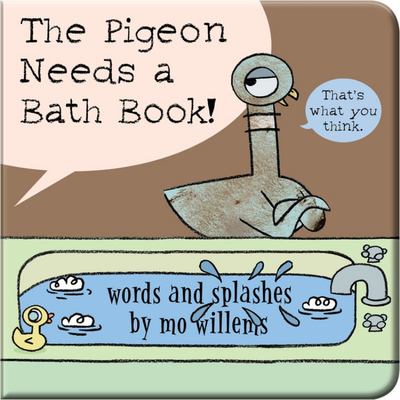 $17.99
AUD
Category: Bath Books | Series: Pigeon Ser.
The Pigeon really needs a bath Except, the Pigeon's not so sure about that. Besides, he took a bath last month Maybe. It's going to take some serious convincing to try and get the Pigeon to take the plunge.A Mo Willems' fan favorite condensed in a bath book format.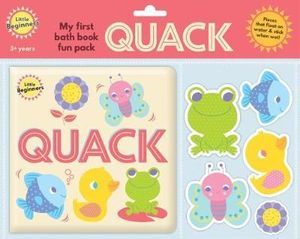 $12.99
AUD
Category: Bath Books | Series: Squeaky Baby Bath Book | Reading Level: Children's - Kindergarten, Age 5-6
Make baby Bath time fun with DK's new Squeaky Baby Bath Book seriesSafe for baby and perfect for bath time fun or high chair play, Squeaky Baby Bath Book Coloursis packed with bright pictures, squashy, waterproof pages, and a built-in squeaker making baby bath time fun for your little one! Introduce you r baby or newborn to colours including green socks, red shoes, an orange car and a pink ball that squeaks! Each page has one bright image showing each coloured object with a word label making this baby-learning bath book clear and simple. Great for teething too Squeaky Baby Bath Booksare BPA free, non-toxic and wipe-clean with squishy pages, ideal for small hands. A great gift for any newborn, Squeaky Baby Bath Book Coloursis perfect for learning, playing and teething at baby bath time! ...Show more
$9.99
AUD
Category: Bath Books
Squirty Fish, from Campbell Books, is the perfect waterproof book for bath time! With bright and engaging illustrations of sea creatures from Kay Vincent and an inbuilt squirter, Squirty Fish makes bath time as much fun as possible for carers, parents and babies. Turn the pages together, read the gentle rhyming story about animals in a pond - and squirt some water! The waterproof pages are durable, safe and wipe-clean for hygiene. You can also enjoy bath time with Squirty Duck. ...Show more
$9.99
AUD
Category: Bath Books | Series: Rainbow Fish Ser. | Reading Level: Under 6
Make a splash with this appealing bath book edition--which features the same foil-stamped scales that fascinated young children in the original picture book. Sure to be a favorite tub toy, this soft but sturdy little book with its message about sharing is perfect for the very youngest child--at bath tim e, bed time, beach time, anytime! ...Show more
$12.99
AUD
Category: Bath Books | Series: Little Fish
Join Little Fish and his friends as they splash beneath the sea! This bright and colourful waterproof book is perfect for bathtime, high-chair fun and on the go. Hello, I am Little Fish, happy as can be. I love to splash and splish. Come and swim with me! Dip and dive beneath the waves with Little Fish and his friends! This waterproof adventure is the perfect book for bathtime, high-chair fun and on the go. ...Show more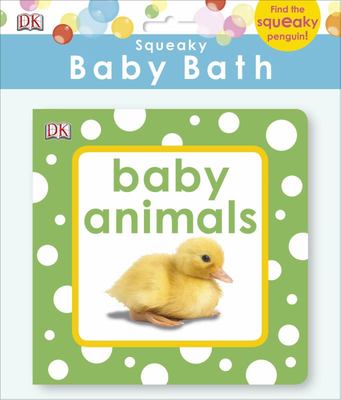 $12.99
AUD
Category: Bath Books | Series: Baby Touch and Feel
Make baby Bath time fun with DK's new Squeaky Baby Bath Book seriesSafe for baby and perfect for bath time fun or high chair play, Squeaky Baby Bath Book Baby Animalsis packed with bright pictures of baby animals, squashy, waterproof pages, and a built-in squeaker making baby bath time fun for your litt le one! Introduce your baby or newborn to baby animals including a piglet, duckling, elephant and baby penguin who squeaks! Each page has one bright image showing each adorable baby animal with a word book label making this baby-learning bath book clear and simple. Great for teething too Squeaky Baby Bath Booksare BPA free, non-toxic and wipe-clean with squishy pages, ideal for small hands. A great gift for any newborn Squeaky Baby Bath Book Baby Animalsis perfect for learning and playing at baby bath time! ...Show more
Items per page:
1 - 12 of 12