$19.99
AUD
Category: Adult Classic | Series: Penguin Modern Classics
This edition has a NEW introduction by PAULO COELHO.   Siddhartha is perhaps the most important and compelling moral allegory our troubled century has produced. Integrating Eastern and Western spiritual traditions with psychoanalysis and philosophy, this strangely simple tale, written with a deep and moving empathy for humanity, has touched the lives of millions since its original publication in 1922. Set in India, Siddhartha is the story of a young Brahmin's search for ultimate reality after meeting with the Buddha. His quest takes him from a life of decadence to asceticism, from the illusory joys of sensual love with a beautiful courtesan, and of wealth and fame, to the painful struggles with his son and the ultimate wisdom of renunciation ...Show more
$19.99
AUD
Category: Adult Classic | Reading Level: very good
Renowned urban artist Shepard Fairey's new look for Orwell's timeless satire'All animals are equal. But some animals are more equal than others.'Mr Jones of Manor Farm is so lazy and drunken that one day he forgets to feed his livestock. The ensuing rebellion under the leadership of the pigs Napoleon an d Snowball leads to the animals taking over the farm. Vowing to eliminate the terrible inequities of the farmyard, the renamed Animal Farm is organised to benefit all who walk on four legs. But as time passes, the ideals of the rebellion are corrupted, then forgotten. And something new and unexpected emerges. . . Animal Farm- the history of a revolution that went wrong - is George Orwell's brilliant satire on the corrupting influence of power.   ...Show more
$19.99
AUD
Category: Adult Classic | Series: Macmillan Collector's Library
To the Lighthouse Paperback - Unabridged, December 27, 1989 by Virginia Woolf "Radiant as To the Lighthouse] is in its beauty, there could never be a mistake about it: here is a novel to the last degree severe and uncompromising. I think that beyond being about the very nature of reality, it is itself a vision of reality."-Eudora Welty, from the Introduction.The serene and maternal Mrs. Ramsay, the tragic yet absurd Mr. Ramsay, and their children and assorted guests are on holiday on the Isle of Skye. From the seemingly trivial postponement of a visit to a nearby lighthouse, Woolf constructs a remarkable, moving examination of the complex tensions and allegiances of family life and the conflict between men and women. We are delighted to publish this classic book as part of our extensive Classic Library collection. Many of the books in our collection have been out of print for decades, and therefore have not been accessible to the general public. The aim of our publishing program is to facilitate rapid access to this vast reservoir of literature, and our view is that this is a significant literary work, which deserves to be brought back into print after many decades. The contents of the vast majority of titles in the Classic Library have been scanned from the original works. To ensure a high quality product, each title has been meticulously hand curated by our staff. Our philosophy has been guided by a desire to provide the reader with a book that is as close as possible to ownership of the original work. We hope that you will enjoy this wonderful classic work, and that for you it becomes an enriching experience. ...Show more
$14.99
AUD
Category: Adult Classic | Series: Vintage Classics Ser.
High in the pine forests of the Spanish Sierra, a guerrilla band prepares to blow up a vital bridge. Robert Jordan, a young American volunteer, has been sent to handle the dynamiting. There, in the mountains, he finds the dangers and the intense comradeship of war. And there he discovers Maria, a young woman who has escaped from Franco's rebels. FOR WHOM THE BELL TOLLS is Ernest Hemingways finest novel, a passionate evocation of the pride and the tragedy of the Civil War that tore Spain apart. ...Show more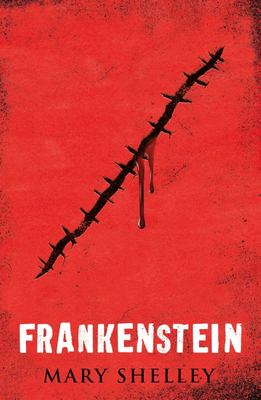 $16.99
AUD
Category: Adult Classic
With an introduction from Haifaa al-Mansour, director of Mary Shelley. There is something in my soul, which I do not understand. Written by a teenage girl, Frankenstein is one of literature's greatest Gothic horror stories. Now with a striking new cover, discover one of the books considered to be a pion eer of YA. ----- Victor Frankenstein has made a terrible mistake. In his desperate pursuit to create life, he has created a monster. A monster which, abandoned by his master and shunned by everyone it meets, follows Dr Frankenstein to the very ends of the earth with horror and murder in its recycled heart. Shelly takes the reader on a journey through St Petersburg, to the beautiful Swiss Alps, to the desolate waste of the Arctic Circle, in a story that has sent a chill down the spines of generations. ...Show more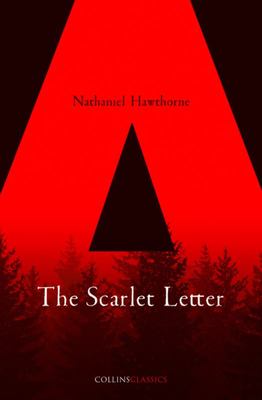 $9.99
AUD
Category: Adult Classic | Series: Collins Classics
Inspired by recent current cultural movements (The Women's March, #MeToo), and the new wave of feminism, these new releases of classic books feature strong female protagonists who must navigate difficult situations involving class and power, love and loss, sex and family, independence and societal norms , and more. Each book is packaged in an eye-catching luxe paperback format to appeal to the Generation Z buyer, though these timeless stories will appeal to anyone interested in the female experience throughout history. Other books in the Z lit Classics series include: Tess of the D'Urbervilles, Little Women, Sense and Sensibility, Tales from the 1001 Nights, , and The Awakening and Other Stories. Hester Prynne's sportin' a big red A on her dress, and everyone knows what that means: that girl messed around even though she's got a rock on her finger. She's got a baby with no daddy, and the public's not having it, though they can't figure out who the dude is. So they put her on full blast, standing her up on stage while some guy named Roger Chillingworth is freaking out in the crowd and the minister Arthur Dimmesdale is looking all torn up. Hester puts on her brave face and keeps her mouth shut through it all while her bae stays in hiding. But it's pretty obvs that something shady's going on. ...Show more
$9.99
AUD
Category: Adult Classic | Series: Wordsworth Classics
Tom Jones is widely regarded as one of the first and most influential English novels. It is certainly the funniest. Tom Jones, the hero of the book, is introduced to the reader as the ward of a liberal Somerset squire. Tom is a generous but slightly wild and feckless country boy with a weakness for youn g women. Misfortune, followed by many spirited adventures as he travels to London to seek his fortune, teach him a sort of wisdom to go with his essential good-heartedness. ...Show more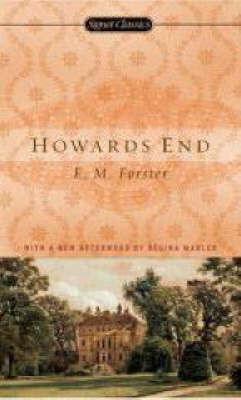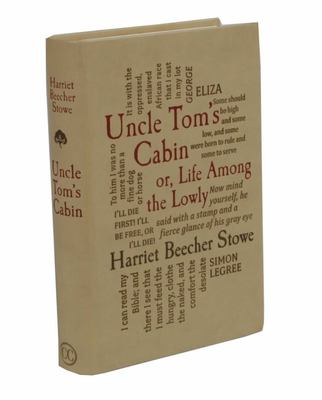 $19.99
AUD
Category: Adult Classic | Series: Word Cloud Classics Ser. | Reading Level: General Adult
The book that some say helped start a war--now available in a new package The story of a slave struggling to maintain his dignity during the pre-Civil War era, Uncle Tom's Cabin was published in 1852 to tremendous success. Since then, the book has received significant acclaim and invoked controversy. Ma ny believe it was an important step on the road to the Civil War, but others feel it encouraged stereotypes still fought against today. Yet all can agree that Harriett Beecher Stowe's novel was been incredibly influential. Following the slave Tom as he is bought and sold to one owner after another, as well as other slaves who escape to freedom with much difficulty, Uncle Tom's Cabin is a crucial part of our American history. Now available in this Canterbury Classics edition with a special heat-burnished cover, foil stamping, and designed endpapers, it is also a classic well worth reading today. About the Word Cloud Classics series: Classic works of literature with a clean, modern aesthetic Perfect for both old and new literature fans, the Word Cloud Classics series from Canterbury Classics provides a chic and inexpensive introduction to timeless tales. With a higher production value, including heat burnished covers and foil stamping, these eye-catching, easy-to-hold editions are the perfect gift for students and fans of literature everywhere. ...Show more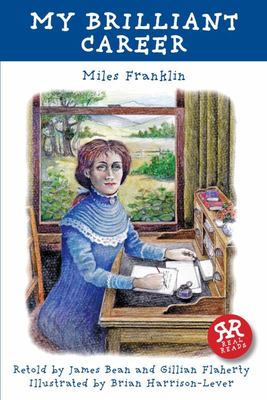 My Brilliant Career
by Miles Franklin; Brian Harrison-Lever (Illustrator); James Bean (Retold by); Gillian Flaherty (Retold by)
$12.95
AUD
Category: Adult Classic | Series: Real Reads Ser.
My Brilliant Career by Miles Franklin There's something wild in this ''picture of a young girl hungering for life and love in the harsh outback plains of New South Wales''. Banned by the author herself until ten years after her death in 1954, this vivid Australian classic was originally published in Edi nburgh. We are delighted to publish this classic book as part of our extensive Classic Library collection. Many of the books in our collection have been out of print for decades, and therefore have not been accessible to the general public. The aim of our publishing program is to facilitate rapid access to this vast reservoir of literature, and our view is that this is a significant literary work, which deserves to be brought back into print after many decades. The contents of the vast majority of titles in the Classic Library have been scanned from the original works. To ensure a high quality product, each title has been meticulously hand curated by our staff. Our philosophy has been guided by a desire to provide the reader with a book that is as close as possible to ownership of the original work. We hope that you will enjoy this wonderful classic work, and that for you it becomes an enriching experience. ...Show more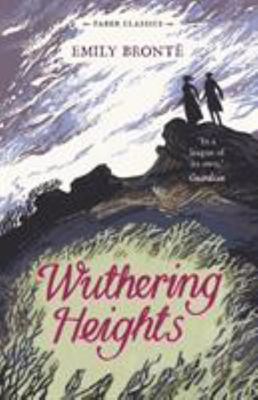 $19.99
AUD
Category: Adult Classic
He's more myself than I am. Whatever our souls are made of, his and mine are the same. One of the masterpieces of classic literature, Wuthering Heights is a both the story of a wild, obsessive love and a terrible revenge. Catherine and Heathcliff's, a foundling adopted by Catherine's father, passionate but doomed love forms the core of this extraordinary tale. Catherine's brother Hindley's hatred and humiliation of Heathcliff leads to tragedy when Catherine marries another and Heathcliff returns newly wealthy to enact his revenge on all who wronged him. ...Show more