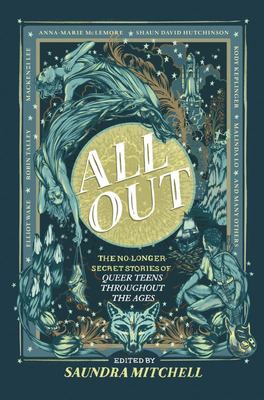 $0.00
AUD
Category: Activism Anthologies
Take a journey through time and genres and discover a past where queer figures live, love, and shape the world around them. Seventeen of the best young adult authors across the queer spectrum have come together to create a collection of beautifully written diverse historical fiction for teens.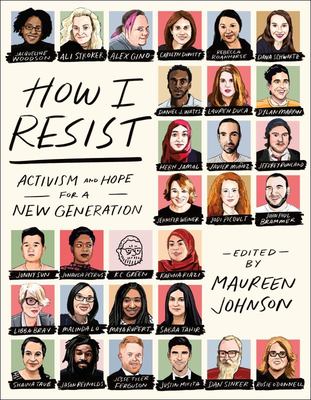 $0.00
AUD
Category: Activism Anthologies
In this all-star collection of essays, songs, illustrations, and interviews about activism and hope, edited by bestselling YA authors Federle and Johnson, readers will find hope and support through voices that are at turns personal, funny, irreverent, and instructive.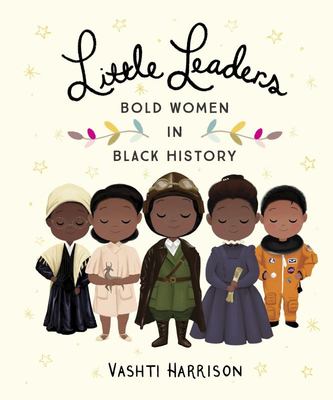 $24.99
AUD
Category: Activism Anthologies
Based on her popular Instagram posts, debut author-illustrator Harrison shares the stories of 40 bold African-American women who shaped history and changed the world. Illustrations.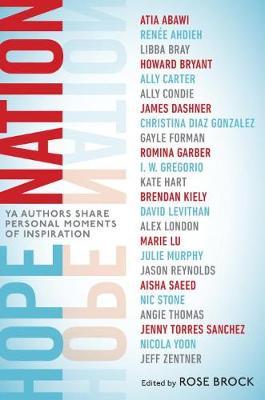 $29.99
AUD
Category: Activism Anthologies
We all experience moments when we struggle to understand the state of the world, when we feel powerless and in some cases even hopeless. The teens of today are the caretakers of tomorrow, and yet it's difficult for many to find joy or comfort in such a turbulent society. But in trying times, words are p ower. Some of today's most influential young adult authors come together in this highly personal nonfiction collection of essays, poems, and letters, each a first-hand account that ultimately strives to inspire hope. Like a modem day Chicken Soup for the Teenage Soul or Don't Sweat the Small Stuff for Teens, Hope Nation acknowledges the pain and shines a light on what comes after. Authors include: Marie Lu, David Levithan, Gayle Forman, Renee Ahdieh, Alex London, Julie Murphy, James Dashner, Christina Diaz Gonzalez, Sarah Mlynowski, Jeff Zentner, AllyCondie, Jenny Torres Sanchez, Romina Russell, Angie Thomas, Howard Bryant, Aisha Saeed, Margaret Stohl, Ally Carter, Nic Stone, I.W.Gregorio, Kate Hart, Atia Abawi, Libba Bray ...Show more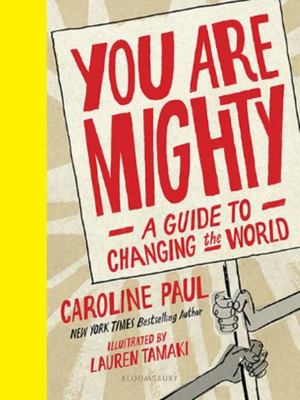 $0.00
AUD
Category: Activism Anthologies
Being a good citizen means standing up for what's right--and here's just the way to start. From the author of The Gutsy Girl, this kids' guide to activism is the perfect book for those with a fierce sense of justice, a good sense of humor, and a big heart. This guide features change-maker tips, tons of DIY activities, and stories about the kids who have paved the way before, from famous activists like Malala Yousafzai and Claudette Colvin to the everyday young people whose habit changes triggered huge ripple effects. So make a sign, write a letter, volunteer, sit-in, or march There are lots of tactics to choose from, and you're never too young to change the world. ...Show more
$39.99
AUD
Category: Activism Anthologies | Series: Good Night Stories for Rebel Girls
The beloved New York Times bestsellers and Kickstarter crowdfunding sensations are available on audio for the first time, read by a star-studded fierce female cast including Alicia Keys, Ashley Judd, Danai Gurira, Esperanza Spalding, Janeane Garofalo, Mozhan Marn , Phillipa Soo, Rowan Blanchard, and Sam ira Wiley   Good Night Stories for Rebel Girls, Books 1-2 is packed with 200 bedtime stories about the lives of extraordinary women from the past and present, from Elizabeth I to Beyonc . Painters, scientists, dancers, chefs, astronauts, jazz singers, pharaohs, boxers, writers, political leaders...from every corner of the globe Each short biography is written in the style of a fairy tale, filling listeners with wonder and with a burning curiosity to know more about each hero.Good Night Stories for Rebel Girls, Books 1-2 will inspire young girls (and their mothers, their aunts, their cousins...) to be confident, to dream big, to cultivate their strength. Trade in princesses for presidents. Swap out Cinderella for Cleopatra tonight.Includes a PDF of two written exercises: "Write Your Story" & "Draw Your Portrait"   ...Show more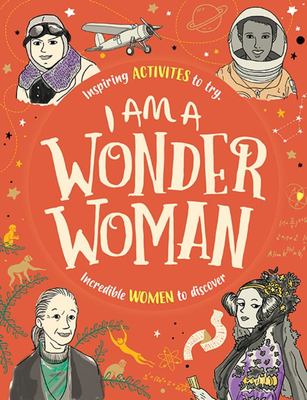 I Am a Wonder Woman
by Ellen Bailey; Sophie Beer; Ellen Nowak
$16.99
AUD
Category: Activism Anthologies
An inspirational look at some of the most amazing women in history, complete with creative fill-in elements to spark imagination. Every page of this book is filled with aspirational and astounding stories about the most influential women to have ever lived. What's more, readers can step into the lives o f these inspirational figures with unique activities, creative questions to answer and captivating topics to give thought to.With quirky artwork to bring each story to life, readers can travel the globe and discover remarkable women from across the world, from every kind of profession, with every kind of talent. From American aviator Amelia Earhart and Danish spy Brita Tott, to the Polish physicist Marie Curie and Mexican activist Eufrosina Cruz. ...Show more
$35.00
AUD
Category: Activism Anthologies
New York Times bestseller   Boys can be anything they want to be! This timely book joins and expands the gender-role conversation and gives middle-grade boys a welcome alternative message: that masculinity can mean many things. You won't find any stories of slaying dragons or saving princesses here. In Stories for Boys Who Dare to Be Different, author Ben Brooks-with the help of Quinton Wintor's striking full-color illustrations-offers a welcome alternative narrative: one that celebrates introverts and innovators, sensitivity and resilience, individuality and expression. It's an accessible compilation of 75 famous and not-so-famous men from the past to the present day, every single one of them a rule-breaker and stereotype-smasher in his own way. Entries include Frank Ocean, Salvador Dali, Beethoven, Barack Obama, Ai Weiwei, Jesse Owens, and so many more-heroes from all walks of life and from all over the world. ...Show more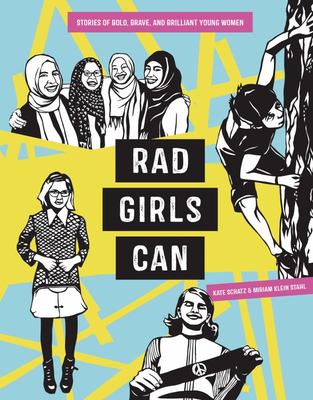 $29.99
AUD
Category: Activism Anthologies | Series: Rad Women
You might know the stories of Malala Yousafzai, Anne Frank, Jazz Jennings, and Joan of Arc, but have you heard about Yusra Mardini, a Syrian refugee who swam a sinking boat to shore, saved twenty lives, then went on to compete as an Olympic swimmer; or Trisha Prabhu, who invented an anti-cyberbullying a pp at age 13; or Mary Beth Tinker, who wore an armband to school to protest the Vietnam War, which led the Supreme Court to uphold free speech rights for students? In Rad Girls Can, you'll learn about a diverse group of girls who are living rad lives, whether excelling in male-dominated sports like boxing, rock climbing, or skateboarding; speaking out against injustice and discrimination; expressing themselves through dance, writing, and music; or advocating for girls around the world. Each profile is paired with the dynamic paper-cut art that made the authors' first two books New York Timesbest sellers. If you're looking for ways to inspire the next generation of kids, make Rad Girls Canyour new bedtime reader. ...Show more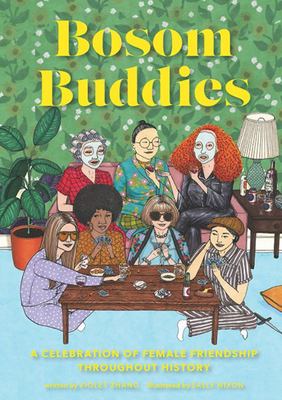 $24.99
AUD
Category: Activism Anthologies
Featuring 25 remarkable and inspiring female friendships throughout history, Bosom Buddies is an illustrated celebration of these empowering relationships between women. From the formidable Trung Sisters and friendly rivals Katherine Mansfield and Virginia Woolf to powerhouse partners Oprah Winfrey and Gayle King, writer Violet Zhang captures the love, challenges, encouragement, and adulation of female friendships across time. With winsome illustrations from illustrator Sally Nixon, Bosom Buddies is a tribute to gal pals everywhere. ...Show more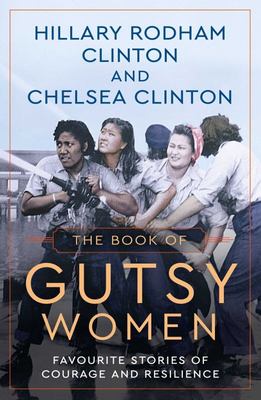 $45.00
AUD
Category: Activism Anthologies
She couldn't have been more than seven or eight years old. "Go ahead, ask your question," her father urged, nudging her forward. She smiled shyly and said, "You're my hero. Who's yours?"  Many people--especially girls--have asked us that same question over the years. It's one of our favorite topics. HIL LARY: Growing up, I knew hardly any women who worked outside the home. So I looked to my mother, my teachers, and the pages of Life magazine for inspiration. After learning that Amelia Earhart kept a scrapbook with newspaper articles about successful women in male-dominated jobs, I started a scrapbook of my own. Long after I stopped clipping articles, I continued to seek out stories of women who seemed to be redefining what was possible. CHELSEA: This book is the continuation of a conversation the two of us have been having since I was little. For me, too, my mom was a hero; so were my grandmothers. My early teachers were also women. But I grew up in a world very different from theirs. My pediatrician was a woman, and so was the first mayor of Little Rock who I remember from my childhood. Most of my close friends' moms worked outside the home as nurses, doctors, teachers, professors, and in business. And women were going into space and breaking records here on Earth.   Ensuring the rights and opportunities of women and girls remains a big piece of the unfinished business of the twenty-first century. While there's a lot of work to do, we know that throughout history and around the globe women have overcome the toughest resistance imaginable to win victories that have made progress possible for all of us. That is the achievement of each of the women in this book. So how did they do it? The answers are as unique as the women themselves. Civil rights activist Dorothy Height, LGBTQ trailblazer Edie Windsor, and swimmer Diana Nyad kept pushing forward, no matter what. Writers like Rachel Carson and Chimamanda Ngozi Adichie named something no one had dared talk about before. Historian Mary Beard used wit to open doors that were once closed, and Wangari Maathai, who sparked a movement to plant trees, understood the power of role modeling. Harriet Tubman and Malala Yousafzai looked fear in the face and persevered. Nearly every single one of these women was fiercely optimistic--they had faith that their actions could make a difference. And they were right. To us, they are all gutsy women--leaders with the courage to stand up to the status quo, ask hard questions, and get the job done. So in the moments when the long haul seems awfully long, we hope you will draw strength from these stories. We do. Because if history shows one thing, it's that the world needs gutsy women. ...Show more
$29.99
AUD
Category: Activism Anthologies
Let's give a shout-out to 50 awesome Australian women with these easy-to-read biographies of their incredible achievements. From Cathy Freeman to Turia Pitt, Edith Cowan to Julia Gillard, Cate Blanchett to Olivia Newton-John, plus rally car drivers, molecular biologists, and more, this book is a celebra tion of women in all fields, from all walks of life, and from Australia's past and present. Brought to life by colorful illustrations from female artists, Shout Out to the Girls is the ultimate inspirational read for young and old. ...Show more